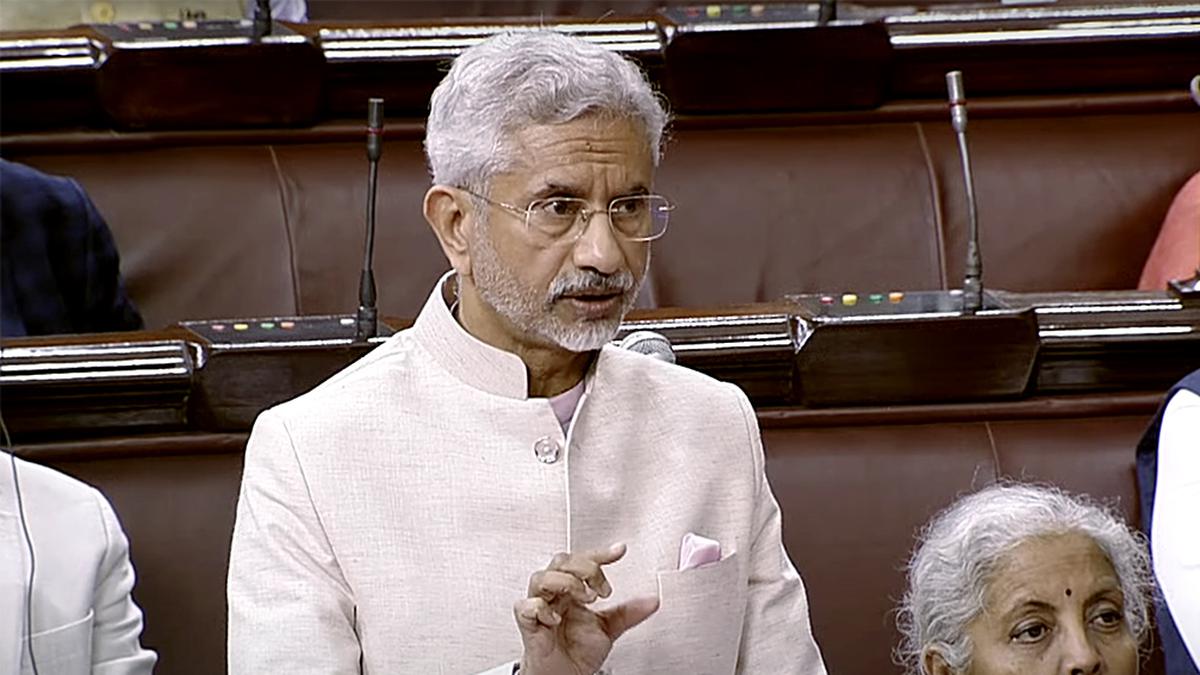 Over 16 lakh people renounced Indian citizenship since 2011, says government data
The Hindu
In 2018, the number was 1,34,561, while 1,44,017 Indians renounced their citizenship in 2019, 85,256 in 2020 and 1,63,370 in 2021.
More than 16 lakh Indians renounced their Indian citizenship since 2011 including 2,25,620 last year, according to data provided by the government in Rajya Sabha on February 9, 2023.
External Affairs Minister S Jaishankar presented the details while replying to a question.
He said the number of Indians who renounced their Indian citizenship in 2015 was 1,31,489, while 1,41,603 people gave it up in 2016 and 1,33,049 in 2017.
In 2018, the number was 1,34,561, while 1,44,017 Indians renounced their citizenship in 2019, 85,256 in 2020 and 1,63,370 in 2021.
The number in 2022 was 2,25,620, according to the minister.
For reference purposes, Jaishankar said the data for 2011 was 1,22,819 while it was 1,20,923 in 2012, 1,31,405 in 2013 and 1,29,328 in 2014.
The total number of Indians who gave up Indian citizenship since 2011 comes to 16,63,440.
More Related News
A cardiac patient, Udayagiri MLA Mekapati Chandrasekhar Reddy had earlier undergone treatment for the same in Chennai and Bengaluru
The victim reached home and reported the incident to her mother, with whose help she got treated at a hospital.
In the midst of a heated debate surrounding the legacy of Hindu ideologist Vinayak Damodar Savarkar, Maharashtra Minister Mangal Prabhat Lodha has announced plans to celebrate 'Swatantraveer Savarkar Vichar Jagran Saptaha', across the State.
Tamil Nadu Today newsletter, your guide from The Hindu on the major news stories to follow today
Prithu's feat gained traction in modern times after Assam Chief Minister Himanta Biswa Sarma cited the "path shown" by the 13th-century king to underscore the need to struggle against an existential threat.
Harvest of 'nendran' variety of bananas, which has good market potential in Kerala and some parts of Tamil Nadu, is in full swing in Tiruchi and Karur districts. Unlike varieties such as 'poovan', 'rasthali' 'karporavalli' and 'elachi', farmers in Tiruchi and Karur districts raise nendran banana intending to tap its demand in Kerala. It is mainly raised on agricultural fields situated close to the banks of the Cauvery in Karur and Tiruchi districts.
Misra and her team decided to build hybrid FETs to increase electron mobility.
Whatever progress that is visible in Andhra Pradesh is due to the funds sanctioned by the Central government, says BJP State president Somu Veerraju
A senior Jammu and Kashmir government official told The Hindu that several claims could not be processed, as the individuals were not able to produce original documents such as refugee cards
Two persons, who ran a business cleaning septic tanks in the Nilgiris, were arrested by the district police on Friday after they allegedly dumped human faeces in a stream running into a reserve forest that also serves as an important source of drinking water for villagers in Nanjanad panchayat.