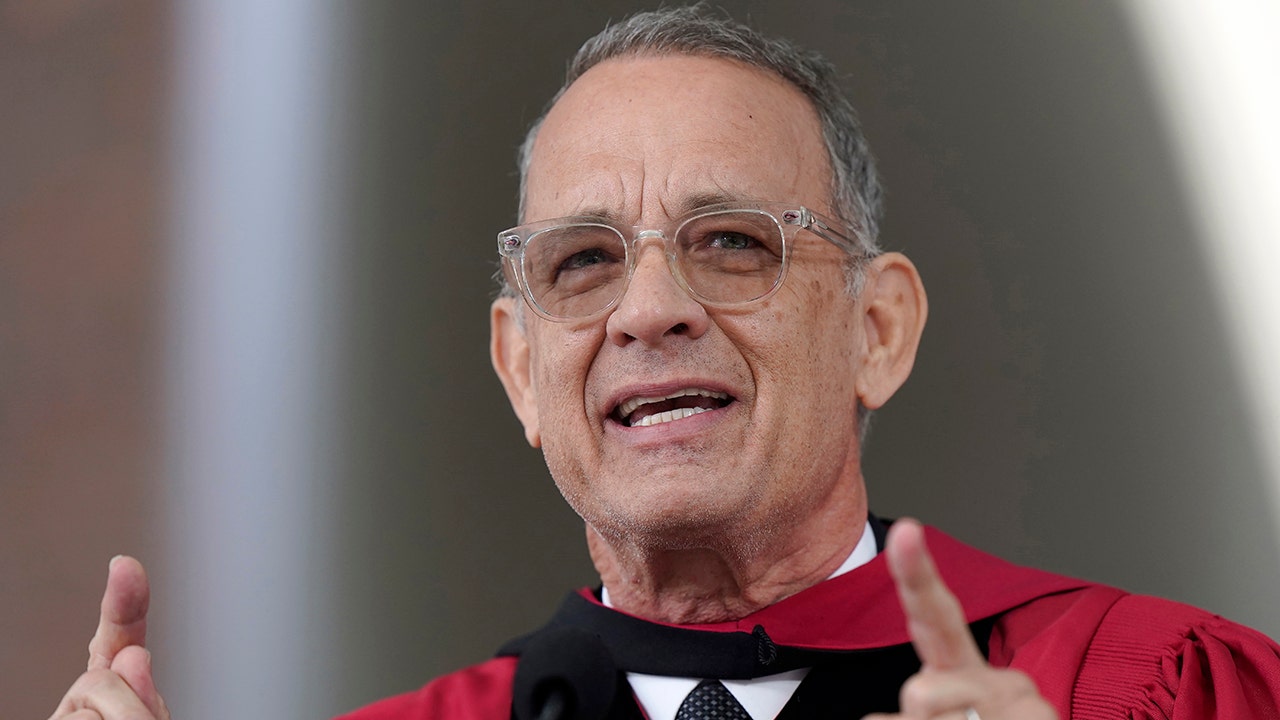 Tom Hanks gives Harvard commencement speech, tells grads to defend truth: 'The responsibility is yours'
Fox News
Actor Tom Hanks gave a commencement address at Harvard University Thursday, where he asked the new graduates to join in a 'fight' over truth in the United States.
"Every day, every year, and for every graduating class, there is a choice to be made, the same option for all grown-ups to make: to be one of three types of Americans — those who embrace liberty for all, those who won't, or those who are indifferent," Hanks said.
He added: "Only the first do the work of creating a more perfect union."
More Related News
Search crews found the body of a missing solo climber in a crevasse at Mount Rainier in Washington. The Spokane man was celebrating his 80th birthday at the national park.
School boards have replaced merit-based admissions to elite academic high schools with policies intended to achieve racial diversity through racial balancing of the student body.
Potentially "practice-changing" new breast and lung cancer treatments were announced at the American Society of Clinical Oncology's annual meeting this week in Chicago. Here are details.
Over 100,000 U.S. citizens died from drug overdoses last year, prompting the White House to pledge improved efforts in combatting America's opioid crisis.
Invisible AI has developed a vision-based system that uses artificial intelligence to monitor an auto assembly plant and identify issues along the line.
The Battle of Midway in June 1942 is regarded as a decisive U.S. victory in the war against Japan during WWII — and on this day in history, June 7, 1942, the Midway naval battle ended.
A blood test may help identify individuals at risk for Alzheimer's before they show any signs of disease, according to a new study published in the journal Nature Medicine.
A 19-year-old suspect shot and killed two people, including a recent high school grad, following a ceremony at the Altria Theater near the Virginia Commonwealth University.
AAA tested a Ford F-150 Lighting electric pickup loaded to near its maximum payload capacity to see how the added weight affected its driving range.
A farm in England is offering alpaca wedding packages so that brides and grooms can take pictures with the animals while guests feed them and take selfies with them.
Nestle has announced a pilot program to provide cash rewards to coffee farmers who adopt sustainable practices as part of its commitment to reduce greenhouse gas emissions.