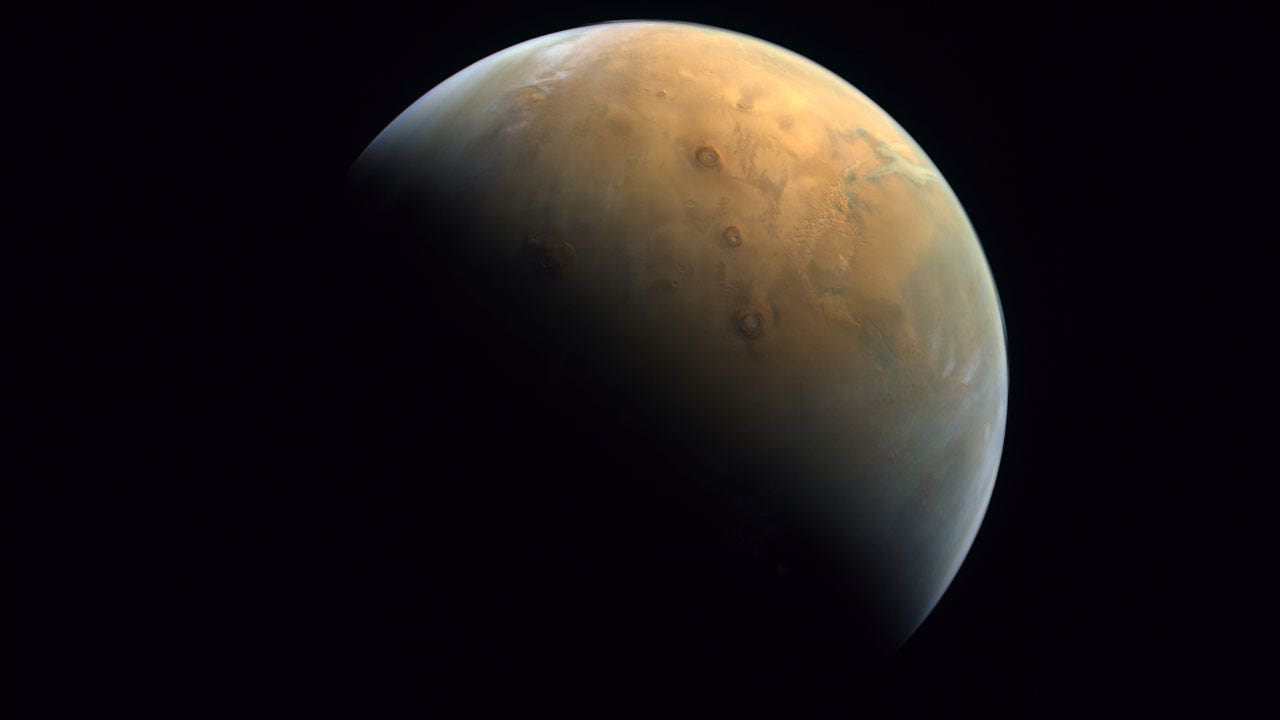 Study nixes Mars life in meteorite found in Antarctica
Fox News
A 4 billion-year-old meteorite from Mars that caused a splash here on Earth decades ago contains no evidence of ancient, primitive Martian life after all, scientists reported Thursday.
Tiny samples from the meteorite show the carbon-rich compounds are actually the result of water — most likely salty, or briny, water — flowing over the rock for a prolonged period, Steele said. The findings appear in the journal Science.
During Mars' wet and early past, at least two impacts occurred near the rock, heating the planet's surrounding surface, before a third impact bounced it off the red planet and into space millions of years ago. The 4-pound rock was found in Antarctica in 1984.
More Related News
Israeli researchers on Monday said preliminary data show a second booster shot of the Pfizer and Moderna COVID-19 vaccines will "probably" not create enough antibodies to prevent infection from the omicron variant.
Colleges across the country are continuing to format learning environments amid a surge in cases of the omicron variant of COVID-19, installing restrictions that have interrupted campus life as some classes move online and student activities remain limited.
The Christmas Tree Drop serves as a training exercise for the Louisiana National Guard where guardsmen practice skills they'll use in an emergency.
The pilot who crash-landed a medical helicopter without any loss of life last in Philadelphia last week thanked his flight crew, first responders and God as his "co-pilot" on Sunday as he was released from the hospital.