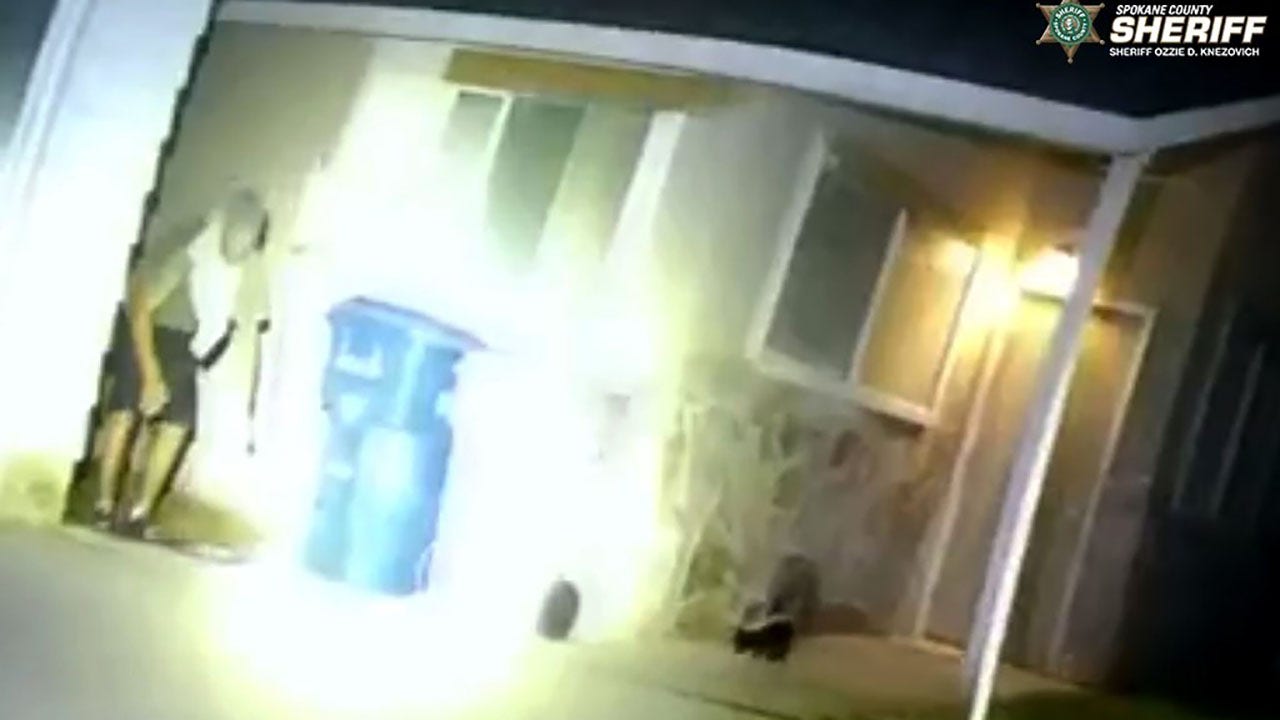 Skunk sprays suspected Washington church burglar before deputies make arrest, sheriff says
Fox News
Grant M. Simonson, 28, allegedly broke into the Church of the Nazarene in Deer Park, Washington, before encountering a skunk outside that sprayed him during his arrest.
The incident happened around 3:10 a.m. Thursday when deputies responded to a reported burglary in progress at the Church of the Nazarene in Deer Park, the Spokane County Sheriff's Office said Tuesday.
The caller told deputies that a male wearing a mask over his face and holding a flashlight was seen on a surveillance live feed walking around inside the church and looking at audio equipment.
More Related News
Searches for the NyQuil chicken trend jumped in the days after the U.S. Food and Drug Administration issued a warning about the social media trend.
Evacuations for Hurricane Ian have been ordered in Florida for counties on the west coast. Here's what evacuees should be gathering and packing if they haven't already.
Washington Post Magazine columnist David Young argued on Monday that the words "CRT" and "woke" are used by right-wingers to gin up hatred of Black people.
The reveal of the last V8-powered muscle car model Dodge will ever introduced has been delayed due to unspecified supply chain issues.
"Mermaids" star Christina Ricci opened up about her parenting habits with her two children and pointed out her son Freddie still prefers his mother's company during bedtime.
Students at Columbia University had mixed reactions to their college ranking last for campus free speech in a study surveying 45,000 students from over 200 colleges.
Lamborghini has ended production of the Aventador supercar for the second time after it restarted assembly to replace vehicles lost on the Felicity Ace ship.
Various animals are vying for a $10,000 prize and magazine feature as they compete in an online voter-powered popularity contest known as America's Favorite Pet Animal Kingdom.
A nationwide network of EV charging stations received final approval on Tuesday as part of President Joe Biden's effort to encourage broad scale use of electric vehicles.
A black bear died after a car crashed into the animal on State Route 178 in Southern California. This was the second bear to get struck on the remote highway.
Striving to keep pets safe during a hurricane can be very stressful. With hurricane season at its peak, here are some tips to ensure pets are taken care of during this storm season.