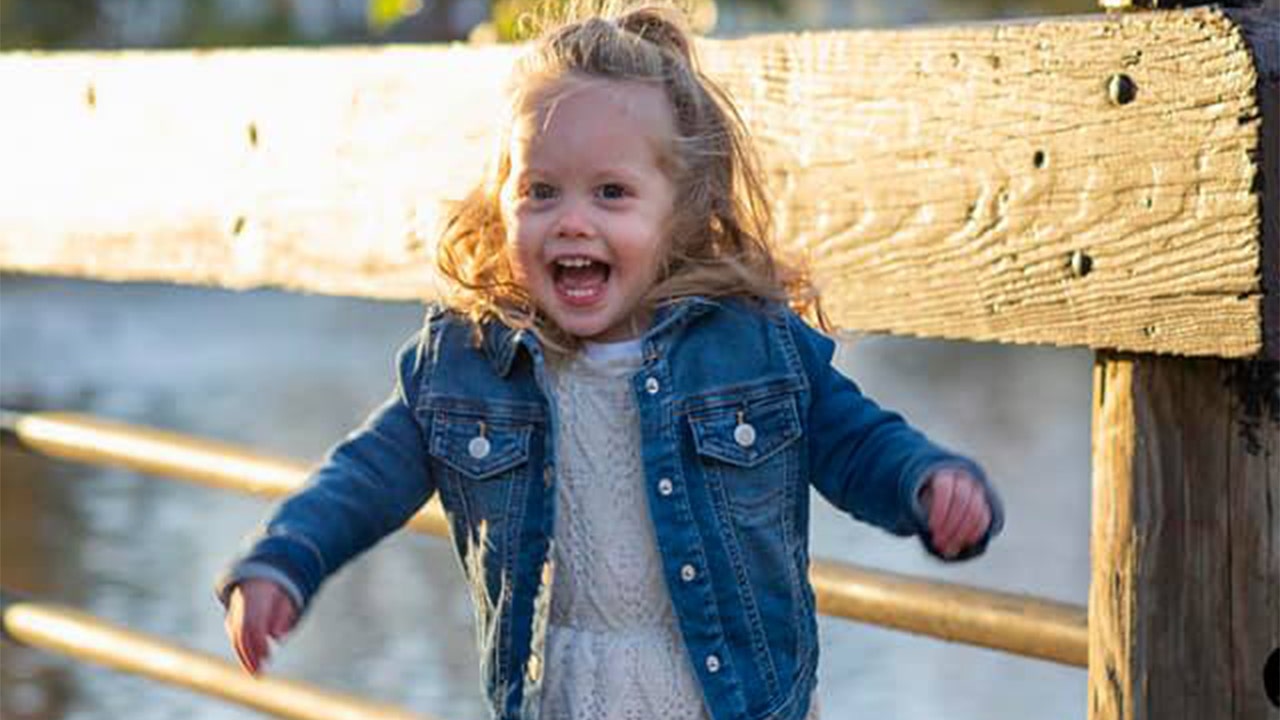 Marine vet's baby daughter, in need of liver donor, not a match with parents
Fox News
Kennedy Dorfman, the 2-year-old daughter of a police officer and a middle school math teacher, is a happy, bubbly little girl – with a serious liver illness and in dire need of a transplant.
Kennedy was diagnosed with Alpha-1 Antitrypsin deficiency, a rare condition afflicting the lungs and liver, on Dec. 29. It varies greatly in severity and even more rarely exhibits symptoms in someone so young. Her father, Eric Dorfman, a Marine veteran and active-duty police officer in New York's Suffolk County, has the wrong blood type. Her mother, technically a match, is currently 34 weeks pregnant with Kennedy's soon-to-be little brother and therefore ineligible to donate.
More Related News
A 1970 Plymouth Superbird that was owned by the same family for a half-century is coming up for auction and expected to sell for a huge amount.
A photographer based in Wales, Rhys Jones, has been practicing drone photography as a hobby — and now his images of a harbor that look exactly like a dolphin have gained attention online.
Author Beatrix Potter, famous for "Peter Rabbit" children's book series, is under fire after she was accused of taking her stories from African slave tales.
This year, Memorial Day will be observed on Monday, May 29. Here are 10 facts on the federal holiday, from its history and traditions to the fallen soldiers who are being honored.
A pilot was hospitalized with serious injuries after his Piper PA-25 Pawnee crashed on the airfield at North Perry Airport in Pembroke Pines, Florida.
Ford's electric vehicles will soon be compatible with the Tesla Supercharging network and future Fords will switch to the Tesla-style charging plug.
A new documentary called "Bama Rush" gives viewers an inside look at the sorority rush process at the University of Alabama, the top sorority recruitment school in the U.S.
John Byrnes of Concerned Veterans for America shared with Fox News Digital the national mental health crisis among military veterans — and the need for the VA to prioritize it.
Target boss Brian Cornell thanked his staff in a letter defending the company's handling of the store's Pride collection while expressing solidarity with the LGBTQ community.
Alex Palou's No. 10 car will have a powerful message from the American Legion's "Be The One" campaign he says "goes beyond racing" this week at the Indy 500.
Michigan's House of Representative is considering a bill to ban declawing cats. If passed, Michigan would join New York and Maryland in banning the controversial practice.