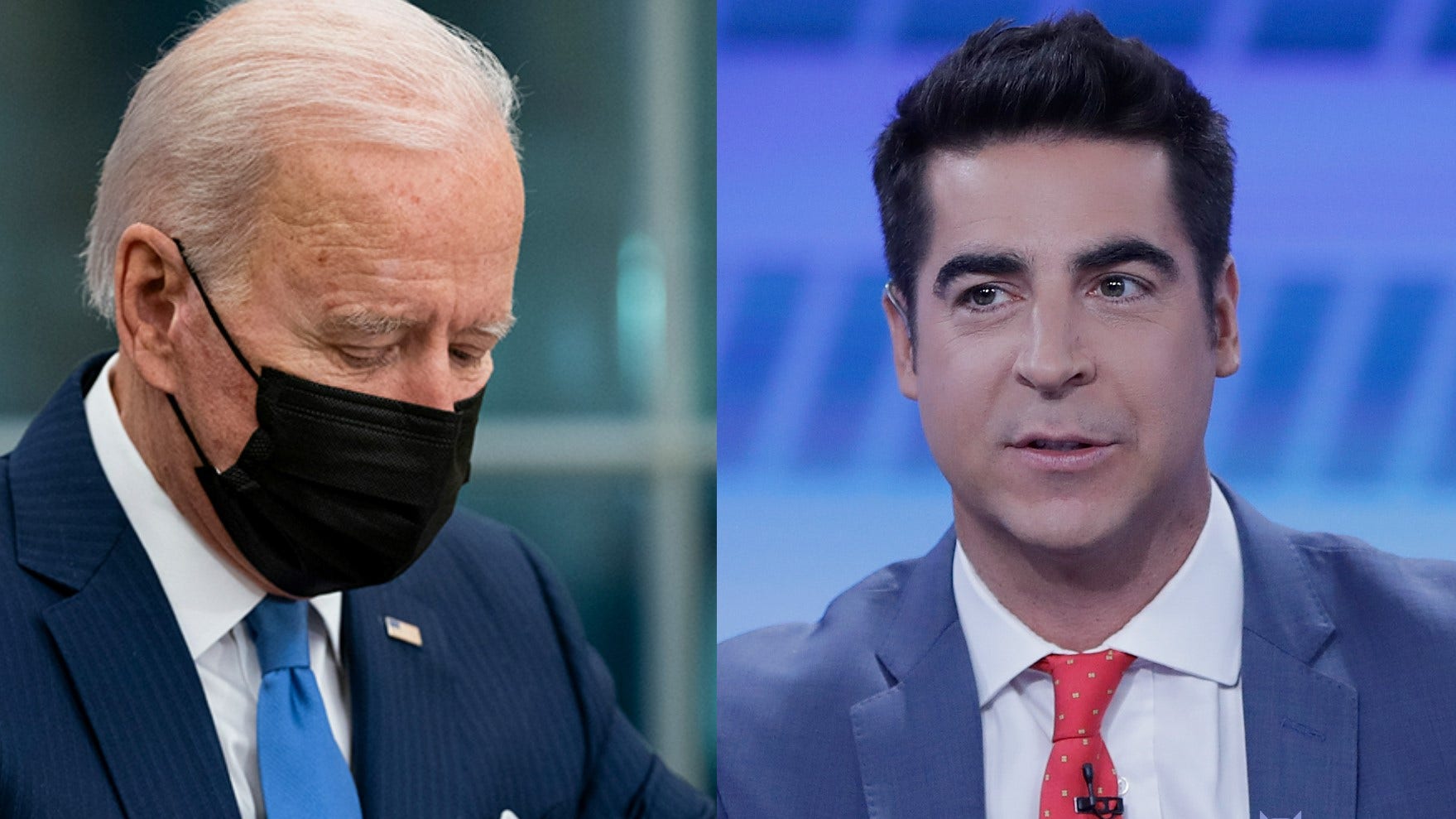 Joe Biden is lying to the American people: Jesse Watters
Fox News
Jesse Watters commented on President Joe Biden's remarks on the supply chain crisis in which Biden tried to push some of the blame on Republicans on 'The Five'
From October 2020 to October 2021 inflation rose to 6.2% – its highest since November 1990. Gas prices are up more than $1 from the previous year.
"So [Biden] comes out [and] lies ... Like, I'm not supposed to be throwing Pinocchio's around. This is easy stuff," Watters said. "He lied and he lied … he said the gas prices have come down, they have not. He says wages are up, not adjusted for inflation. And he says the Build Back Better plan doesn't add to the deficit, of course it does," Watters said.
Biden said in September that his Build Back Better agenda "costs zero dollars … And it adds zero dollars to the national debt."
More Related News
Children who attended a state-funded pre-kindergarten were doing worse than their peers at the conclusion of sixth grade, study finds
Some off-roaders are built for rock crawling, but there are a few that can fly. Here is a list of the most powerful extreme off-road SUVs currently available in the U.S.
The SAT is going digital in the U.S. starting in 2024, when the test designed to predict college readiness will shorten to two hours and allow exam-takers to use a calculator on all math sections.
In his new book 'Solving for Why,' noted surgeon Dr. Mark Shrime — a volunteer for the Mercy Ships mission — reveals the pandemic has changed how we chase happiness and what we must know; he spoke to Dana Perino of 'America's Newsroom' as well as to Fox News Digital.