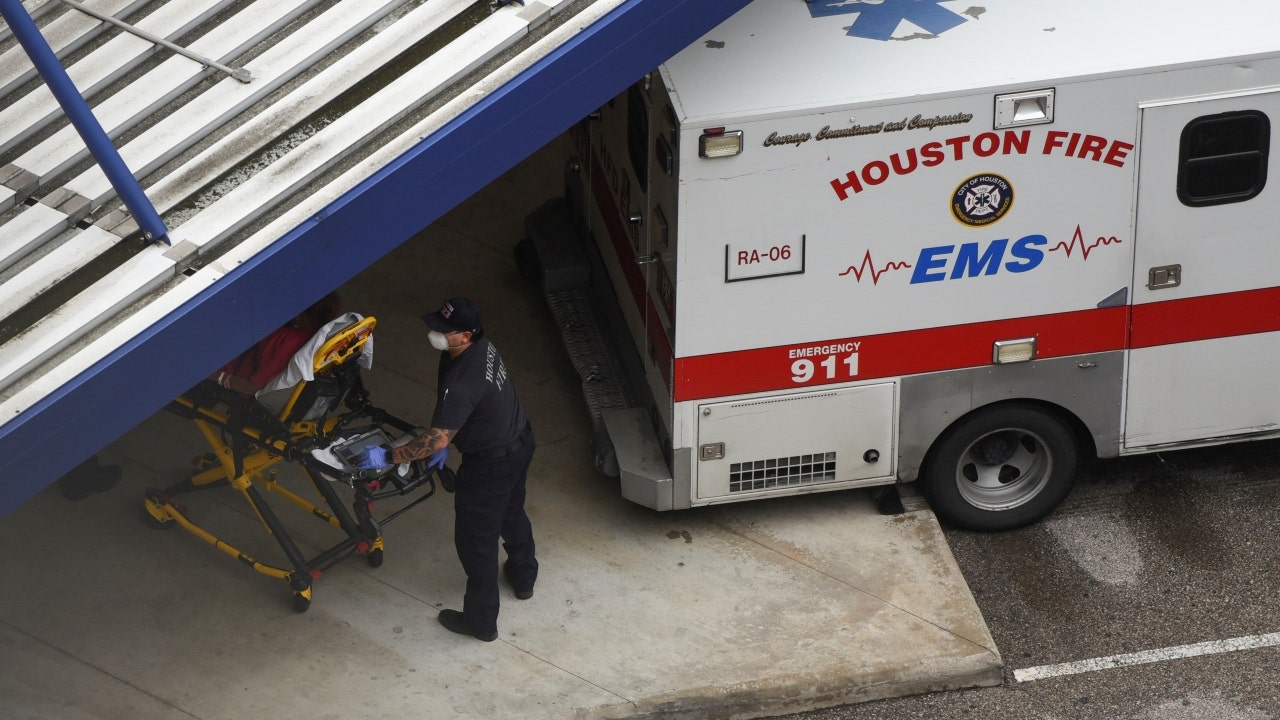 Houston-area hospitals could run out of monoclonal antibody treatment against omicron: report
Fox News
Hospitals in Houston reportedly say they could run out of the antibody treatment sotrovimab within the next two weeks.
The University of Texas Medical Branch (UTMB) told Fox News on Saturday that its four-hospital network is "using sotrovimab with the patients who need it most and are waiting on the next shipment."
The Houston Chronicle reported Friday that Houston Methodist West Hospital has enough supply to meet demand until Jan. 13.
More Related News
Sanitation workers in New Hampshire sifted through 20 tons of trash to help a woman recover her wedding ring after she accidentally threw it in the trash.
Republican Tennessee Gov. Bill Lee on Tuesday endorsed a plan to expand a three-county school voucher initiative and remove income limits for enrollment.
Childhood pneumonia cases are surging in the Netherlands and in China, health agencies have reported. Here's what we know so far about the mysterious increase in respiratory infections.
Missing Rochester Institute of Technology student Matthew Grant may be in the Adirondack Mountains, according to his family. He was last seen on Nov. 20.
The Fox News Lifestyle Newsletter brings you trending stories on family, travel, food, neighbors helping neighbors, pets, autos, military veterans, heroes, faith and American values.
"Elf" movie lovers can earn some nice cash ahead of the holidays by submitting their best Buddy the Elf-themed dish to an online competition. See how to win.
French toast is a breakfast staple around the country. Check out this easy and quick brioche dish for a sweet treat that your whole family could love.
Google co-founder Sergey Brin's Pathfinder 1, a green and modern airship, is ready to take off for test flights after getting approval from the FAA.
A Florida high school was in the midst of turmoil as its principal and others were reassigned reportedly amid a probe into whether trans girl was competing against biological girls.
Department of Education secretary Miguel Cardona appeared to unknowingly misquote a famous line about the government coined by President Ronald Reagan.
Consuming certain foods and drinks could put people at a higher risk of developing colorectal cancer (CRC), according to a new study published in the journal Nutrients.