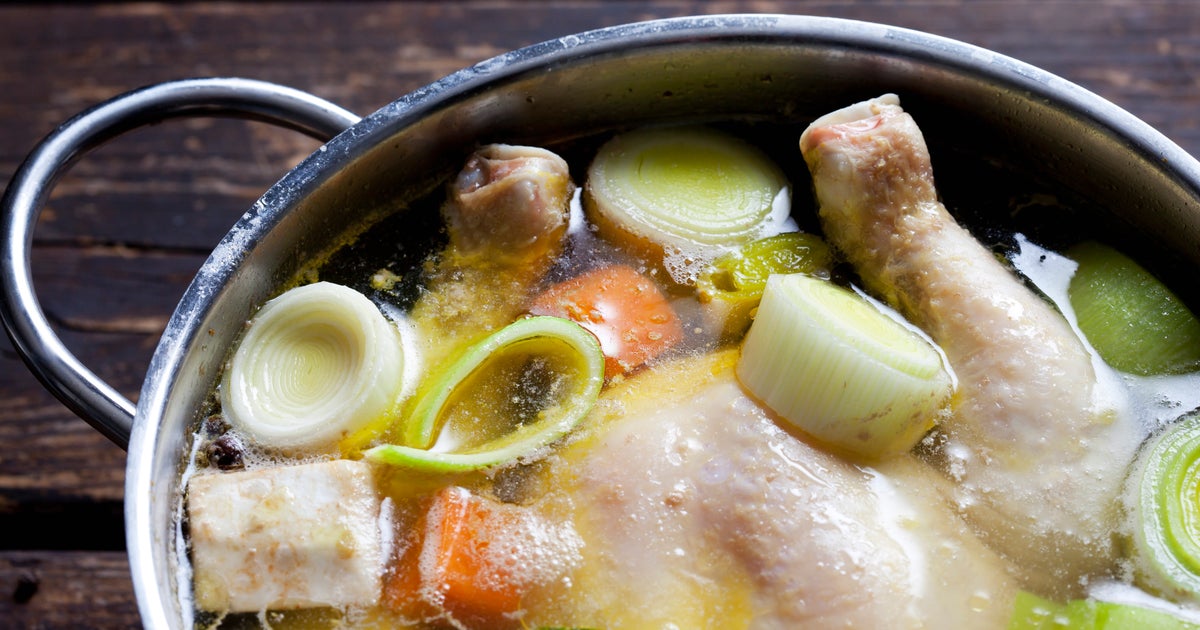 Do You Really Need To Skim Your Soup? Experts Explain This Mysterious Step.
HuffPost
Scum, froth — whatever you want to call it — do you really need to remove it?
While reading a soup recipe or watching a chef make a batch of chicken noodle on TikTok, you may have noticed an instruction urging you to use a spoon or a mesh strainer to "skim" foam from the top of the soup pot.
But what's the point of skimming? Is the "scum" that floats atop simmering soup really that bad? And do all types of soup need to be skimmed, or is it OK to leave out that step sometimes?