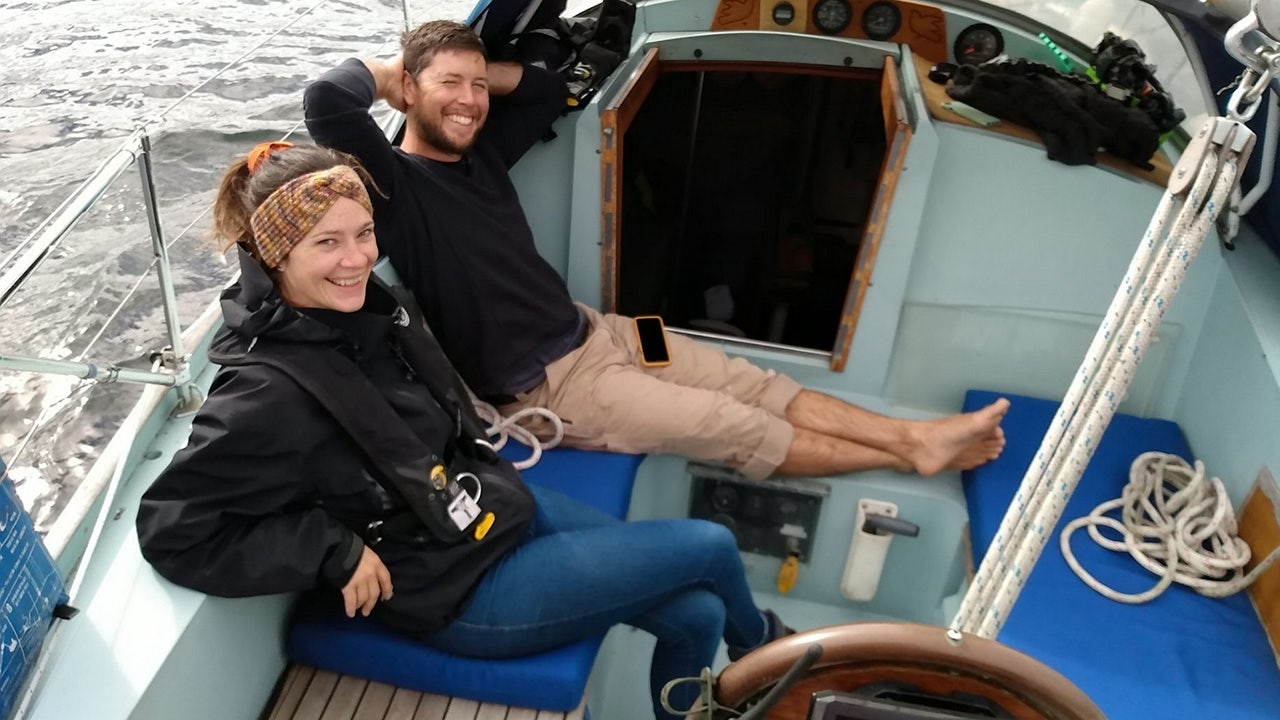 Couple moves onto a boat full-time to sail around Canada: 'Living the dream'
Fox News
Taryn and Logan Pickard, from Vancouver Island, Canada, decided to move onto a boat in 2019 and were finally able to do so earlier this year.
Taryn, 32, told the news agency that she and Logan, 36, first considered moving onto a boat when they were visiting Ireland.
"We noticed that people were doing it a lot over there, and the idea of not being restricted to one location really appealed to us," Taryn told SWNS. "Because of the cold climate in Canada we weren't aware people were actually doing it, but when we looked on YouTube we found out it was quite popular."
More Related News
The Christmas Tree Drop serves as a training exercise for the Louisiana National Guard where guardsmen practice skills they'll use in an emergency.
The pilot who crash-landed a medical helicopter without any loss of life last in Philadelphia last week thanked his flight crew, first responders and God as his "co-pilot" on Sunday as he was released from the hospital.
The former head of New York State's university system officially left office last week after authorities released evidence as part of an investigation into former Gov. Andrew Cuomo that revealed text messages about a former aide who accused the governor of creating a toxic workplace.
Journalists and pundits have scolded newly sworn-in Virginia Gov. Glenn Youngkin for issuing an executive order allowing parents to choose whether their child wears a mask in school or not.