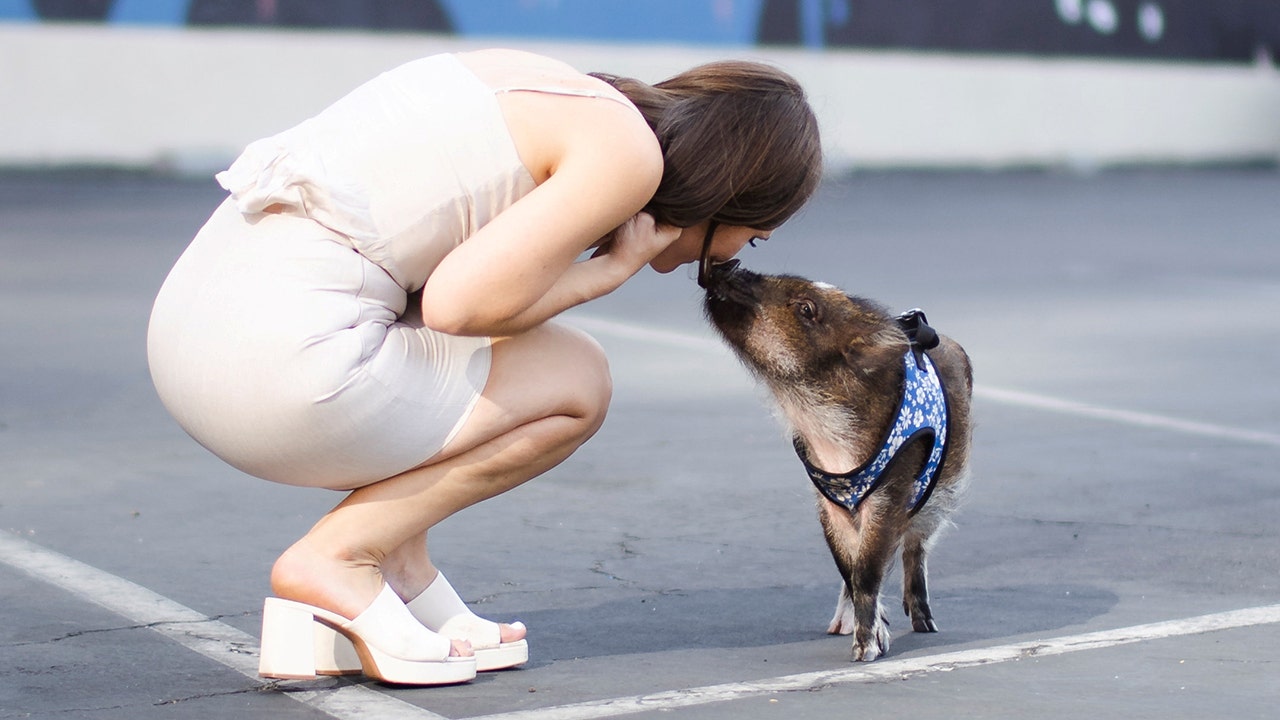 California woman treats pet pig like her child, goes viral on TikTok
Fox News
A California woman bought a mini potbelly pig named Merlin. The pet pig enjoys Starbucks ice, going on walks and even sleeps next to his owner in her bed.
The 25-year-old from San Jose, California, said she bought her pet from a breeder — and that it was love at first sight. "He sleeps next to me in my bed." She felt the experience of going on "America's Got Talent" would be too stressful for her pet pig. Brittany Kasko is a lifestyle production assistant with Fox News Digital.
"I was crying tears of happiness because my lifelong dream to own a pig was finally happening," she said.