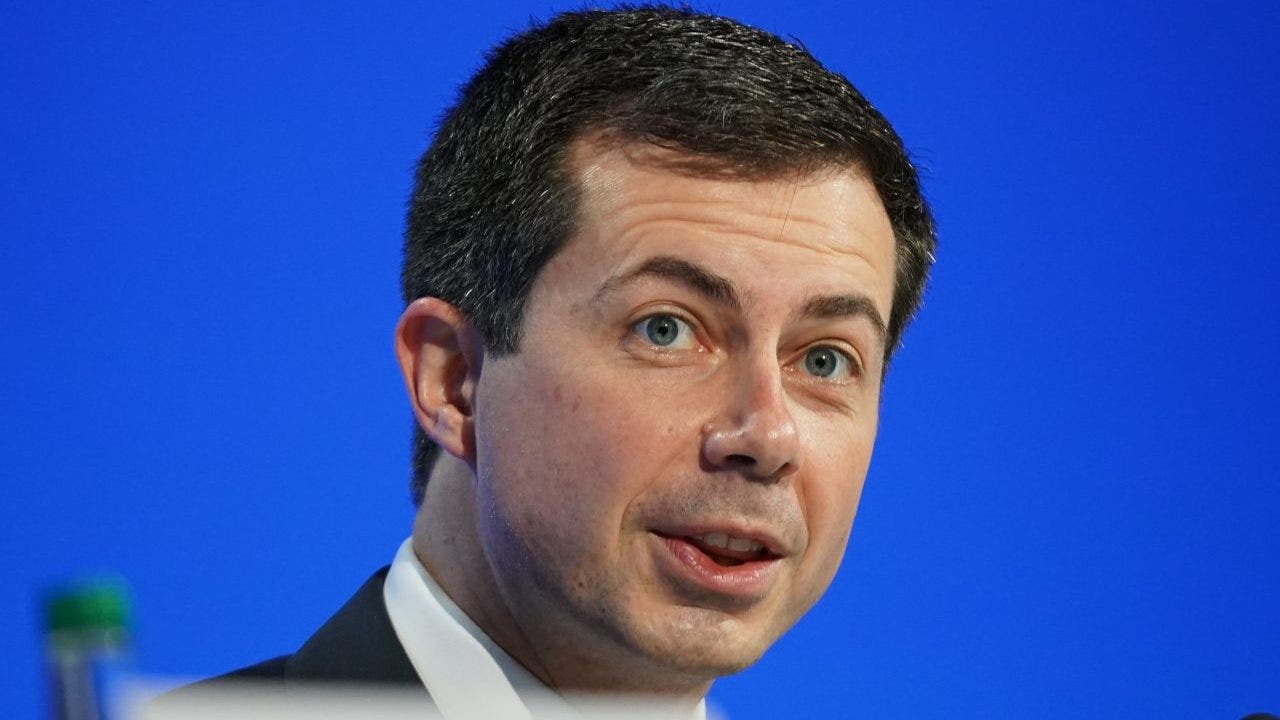 Buttigieg battered by crises in first two years as transportation secretary: 'Prime example of failing up'
Fox News
Transportation Secretary Pete Buttigieg's tenure has been rocked by multiple crises throughout his tenure, leading to criticism that he has failed to address the issues.
"What's happening with the railroads, airlines & the supply chain is a result of a small city mayor being made the Secretary of Transportation as a means to pad his resume for President," Nina Turner, a senior fellow at the left-wing Institute on Race, Power and Political Economy, tweeted on Tuesday. Thomas Catenacci is a politics writer for Fox News Digital.
"Secretary Buttigeig is a prime example of failing up," Turner added
More Related News
Many Americans' top vacation destinations this spring are in Europe, with lower prices, milder weather and loosening travel restrictions driving people overseas.
I have been speaking for nearly a decade on college campuses. To the left opposing speech is 'violence.' This week was the most jarring example yet of how the left views speech.
The San Mateo County superintendent and school board filed a lawsuit against YouTube, Snapchat and TikTok, alleging that they created a mental health crisis.
A so-called "Snapchat Drug Cartel" has allegedly contributed to the deaths of at least nine minors according to a new lawsuit filed this week in Los Angeles.
HBO's Bill Maher railed against the San Francisco's plan to give all Black residents $5 million in reparations as well as the turmoil that erupted on the campus of Stanford University.
Rock 'n' roll pioneer Chuck Berry died on this day in history, March 18, 2017, at age 90; he won numerous awards during his musical career. His life was not without controversy, however.
The CDC reported that cases of babesiosis, a parasitic disease spread by infected ticks, saw a significant uptick between 2011 and 2019 in some northeastern states.
Brooke Shields revealed she was hoping to "sow her oats" after a brief breakup with husband Chris Henchy. The couple wed in 2001 and share two daughters.
Stanford Law students expressed anger about being publicly named in relation to their actions in support of a public protest against Trump-appointed U.S. Circuit Judge Duncan.
Supermodel and mother of three Ashley Graham said after getting pregnant with her twin boys, her husband decided to get a vasectomy. The also have a 3-year-old.
Police say a Boston, Massachusetts man caused a disturbance on the subway after threatening passengers with his unusual pet- Jerry the rat.