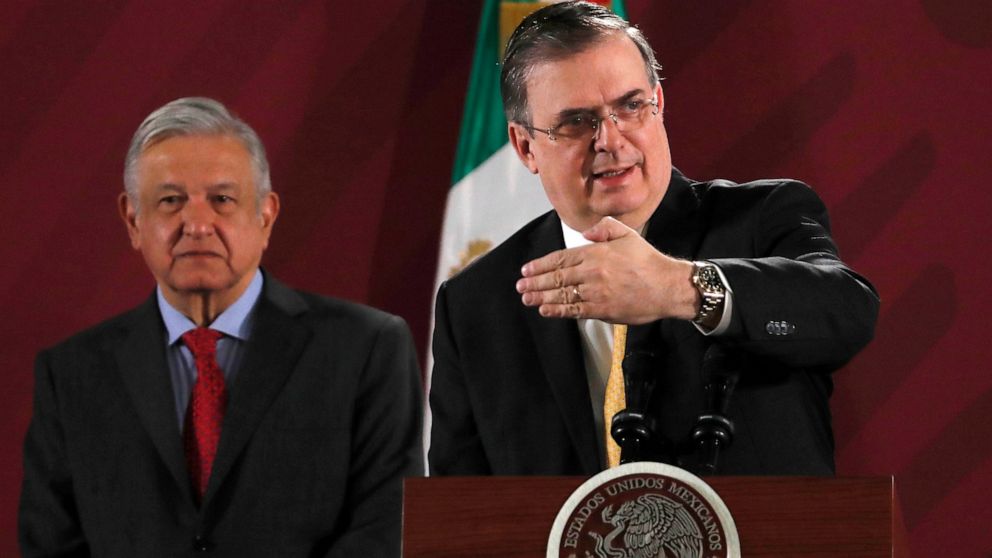 Assertive Mexico seeks leadership role in Latin America
ABC News
A gathering of leaders from Latin America and the Caribbean here this weekend is the latest sign of Mexico flexing its diplomatic muscle as it looks to assert itself as the new mediator between the region and the United States
MEXICO CITY -- A gathering of leaders from Latin America and the Caribbean in Mexico this weekend is the latest sign of that country flexing its diplomatic muscle as it looks to assert itself as the new mediator between the region and the United States.
Whether or not Saturday's meeting in Mexico City of the Community of Latin American and Caribbean States, or CELAC, culminates in a rumored mass exodus from the Organization American States, Mexico has signaled that it wants a leadership role in Latin America after years of focusing almost exclusively on its bilateral relationship with the U.S.
It was precisely the closeness of that relationship that President Andrés Manuel López Obrador cited in July in proposing Mexico help the region open a dialogue with the U.S. government to reorient a relationship based on a two century-old model he said has no future.
Turning their backs on the United States was also not an option, López Obrador said. "It is time to express and explore another option: that of a dialogue with U.S. leaders and to convince and persuade them that a new relationship among the countries of America is possible."
More Related News
In the capital of Ethiopia's Tigray region, a year of war and months of government-enforced deprivation have left the city of a half-million people with a rapidly dwindling stock of food, fuel, medicine and cash
Taiwan's president has paid her respects at a morgue to the dozens of people killed in a deadly inferno that ripped through an aging tower block earlier in the week
The leader of outgoing German Chancellor Angela Merkel's party has urged supporters to emulate the unity and discipline of their victorious opponents
Leaders from across the political spectrum have come together to pay tribute to a long-serving British lawmaker who was stabbed to death in what police have described as a terrorist incident
The Islamic State group says its members are responsible for a deadly suicide bombing on a Shiite mosque in southern Afghanistan
Indonesian authorities say three people were killed and another seven were injured when a moderately strong earthquake and an aftershock hit Indonesia's resort island of Bali