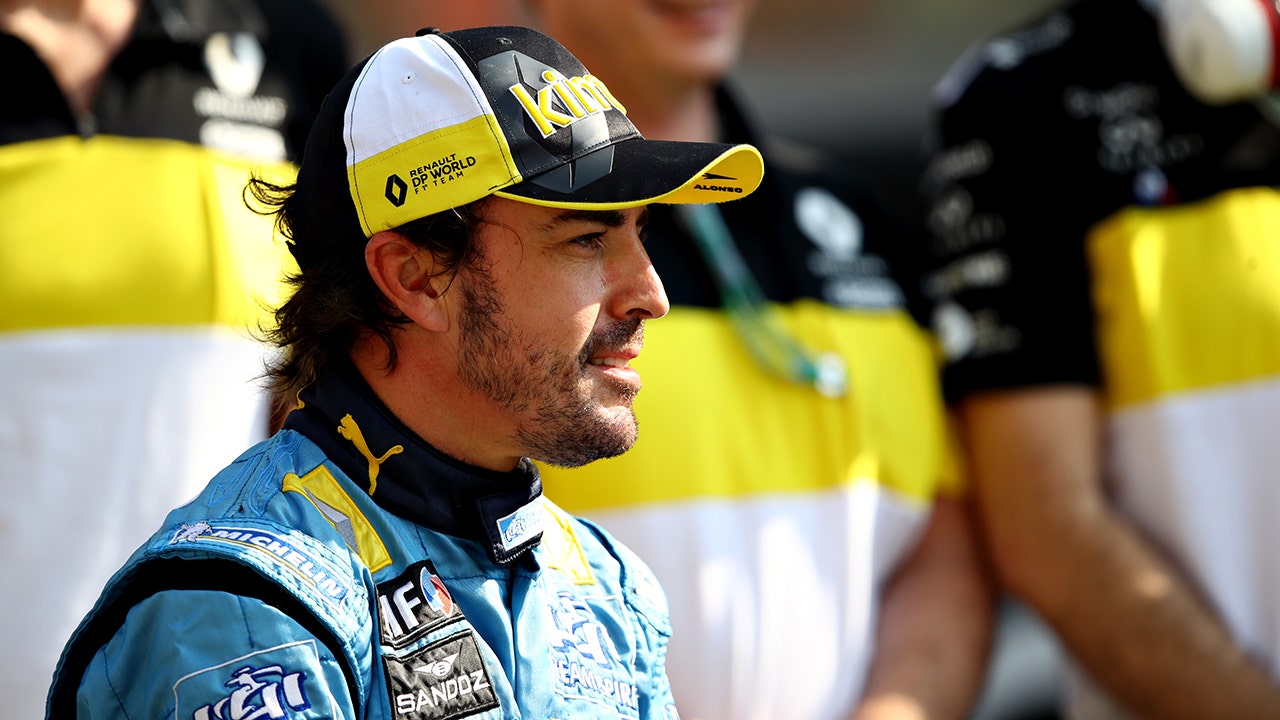 2-time F1 Champion Fernando Alonso hospitalized after cycling accident
Fox News
F1 driver Fernando Alonso was hospitalized on Thursday after being hit by a car while cycling in Switzerland.
Further details on his condition and the incident were not immediately available. The 39-year-old Spanish driver is planning a return to Formula One after a two-year break. Alonso was previously series champion in 2005 and 2006 and won the 2018 and 2019 runnings of the 24 Hours of Le Mans sports car race.
More Related News
On June 3 at 11:42 pm ET, the strawberry supermoon will be at its brightest in the sky for the last time this spring in 2023. Read about other stunning moons to see this year.
The Davis School District in Utah has removed the Bible from its elementary and middle school libraries in response to a petition calling it "pornographic."
The latest update from the AP Style Guide advised journalists on how to speak about trans issues, including telling them not to refer to "biological sex."
Cameron Robbins, 18, who disappeared at sea, will be remembered as a "fierce competitor" on the baseball field and a fun-loving teenager off the field.
Rescue operations have ended for a train crash in India that left at least 261 people dead and 1,000 injured, the worst such accident in two decades.
MMA fighter and veteran Mike Dragich told "America's Newsroom" it was a "night to remember" as nearly 200 people watched him subdue the reptile.
Some 40% of foodborne outbreaks with an identifiable cause were associated with sick workers, according to a CDC report — most often due to norovirus. Here's what to know.
The backlash to PetSmart's pride collection for pets caught the attention of a Los Angeles news station, which poked fun at consumers upset about it.
Two dogs were found wandering the street and now have a special bond. The pair are up for adoption in California, hoping to find a home together.
Facebook can still access your personal information by making "Shadow Profiles" using data that has been collected from third-party providers and other resources.
Elliahs Dorsey, accused of shooting Indianapolis Police Officer Breann Leath twice in the head, has been permitted to seek insanity as a defense in a bid to avoid the death penalty.