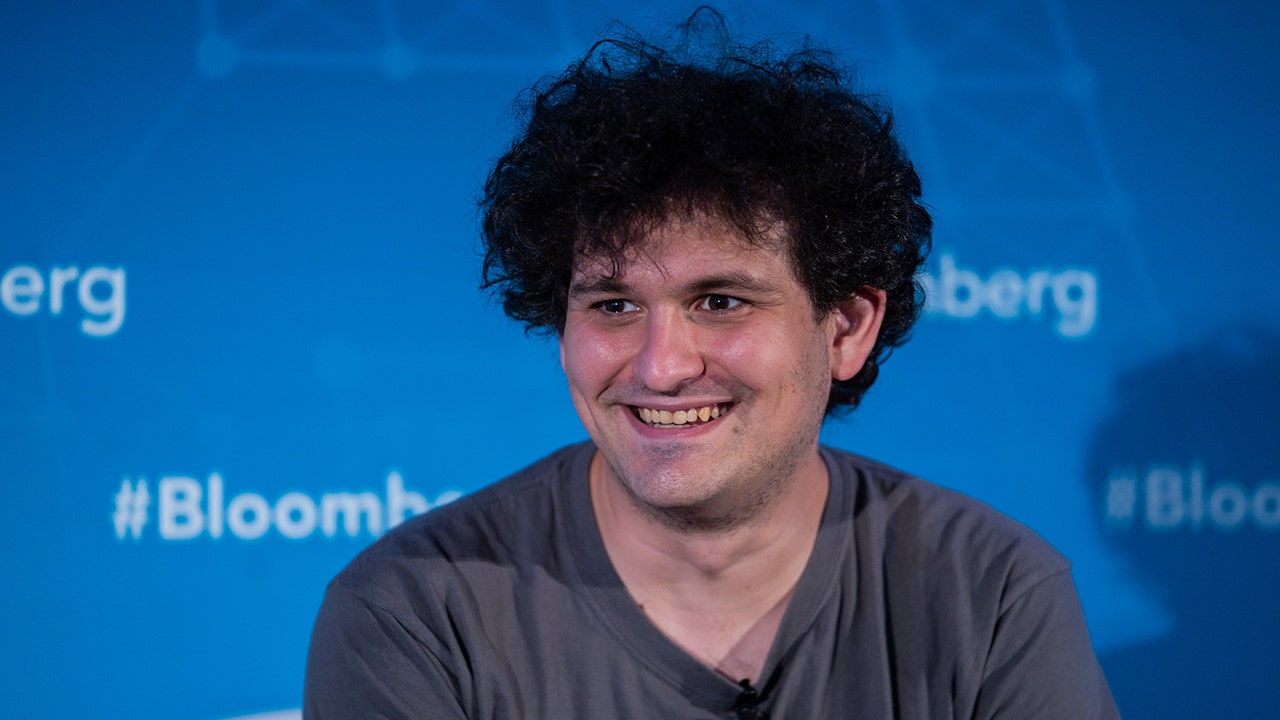 Why hasn't Sam Bankman-Fried already been forced back to the US for FTX fiasco, critics wonder: 'Lock him up'
Fox News
Crypto-kid Sam Bankman-Fried is being sued in Miami in connection with the implosion of his FTX currency exchange, of which Jeanine Pirro criticized.
Now Bankman-Fried is facing investigations in multiple countries and his fortune has vanished. Pirro said the United States should have engaged immediately with Prime Minister Philip Davis' government in Nassau to extradite Bankman-Fried the 160 miles across the sea to in Miami. Charles Creitz is a reporter for Fox News Digital.
"[Bankman-Fried] should have been extradited already. We have an extradition treaty with the Bahamas," she said on "The Five." "Lock him up." He joined Fox News in 2013 as a writer and production assistant.
Charles covers media, politics and breaking news, and has covered the annual CPAC conference for Fox News Digital.
More Related News
Missouri Attorney General Andrew Bailey, R., explains in an interview why he's demanding schools prohibit drag queens from engaging with school-age children.
U.S. Surgeon General Vivek Murthy weighed in this week about children using social media. He is concerned about kids 13 and under. But what about 'gender affirming' care?
The Biden administration has 30 days to decide whether to approve an oil drilling project in Alaska opposed by environmental groups.
Chad Johnson doesn't need flashy material things. In fact, the former Cincinnati Bengal says he never purchased real jewelry and constantly flew commercial during his career.
A new study from Imperial's School of Public Health in London found that diets high in ultra-processed foods may elevate the risks of various types of cancer. Here's what to know.
The Arkansas House on Wednesday passed a bill that would ban public schools from allowing transgender students into bathrooms that do not correspond to their biological sex.
Power outages are affecting some terminals and traffic signals at Los Angeles International Airport Wednesday afternoon.
Two questions on a recent New York Regents standardized exam have upset Jewish leaders due to how they gave "false choices" to questions about Israeli history.
A mother of three in Duxbury, Massachusetts, has been hospitalized after she allegedly harmed her children, all of whom died. The tragedy has prompted questions about postpartum depression.
Steve Liollilo, a resident of Houston Heights, Texas, is searching for his French bulldog Bennie, who was taken by a stranger who posed as the rightful owner. A reward is being offered.
Airport staff at the check-in desk tried to get the parents to return and get their child, but failed to do so and had to call police to detain the couple.