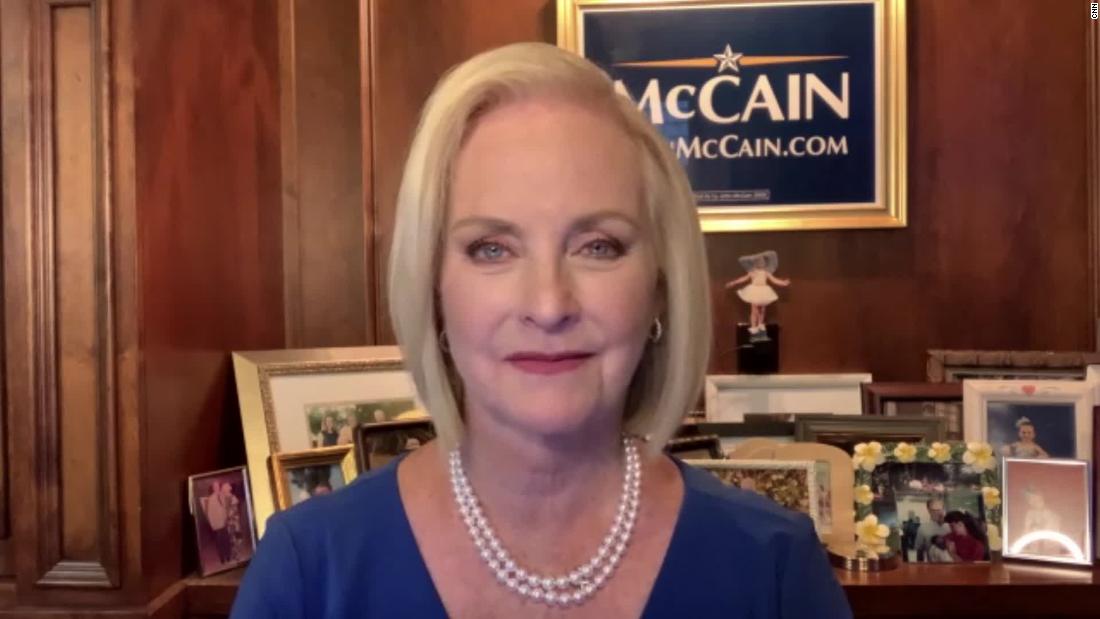 'We do need to be careful': Cindy McCain cautions Republicans as GOP considers Liz Cheney replacement
Cindy McCain, widow of longtime Republican Sen. John McCain of Arizona, on Tuesday warned that Republicans need to exercise caution as the party mulls ousting its No. 3 in House GOP leadership.
Asked by CNN's Chris Cuomo for her thoughts on Rep. Elise Stefanik, a vocal defender of former President Donald Trump who is emerging as the main contender to potentially replace Rep. Liz Cheney in the party leadership, McCain said in part: "We do need to be careful." "It doesn't serve any good if we just oust someone who really is a good representative of the party," said McCain, an establishment Republican and staunch Trump critic.