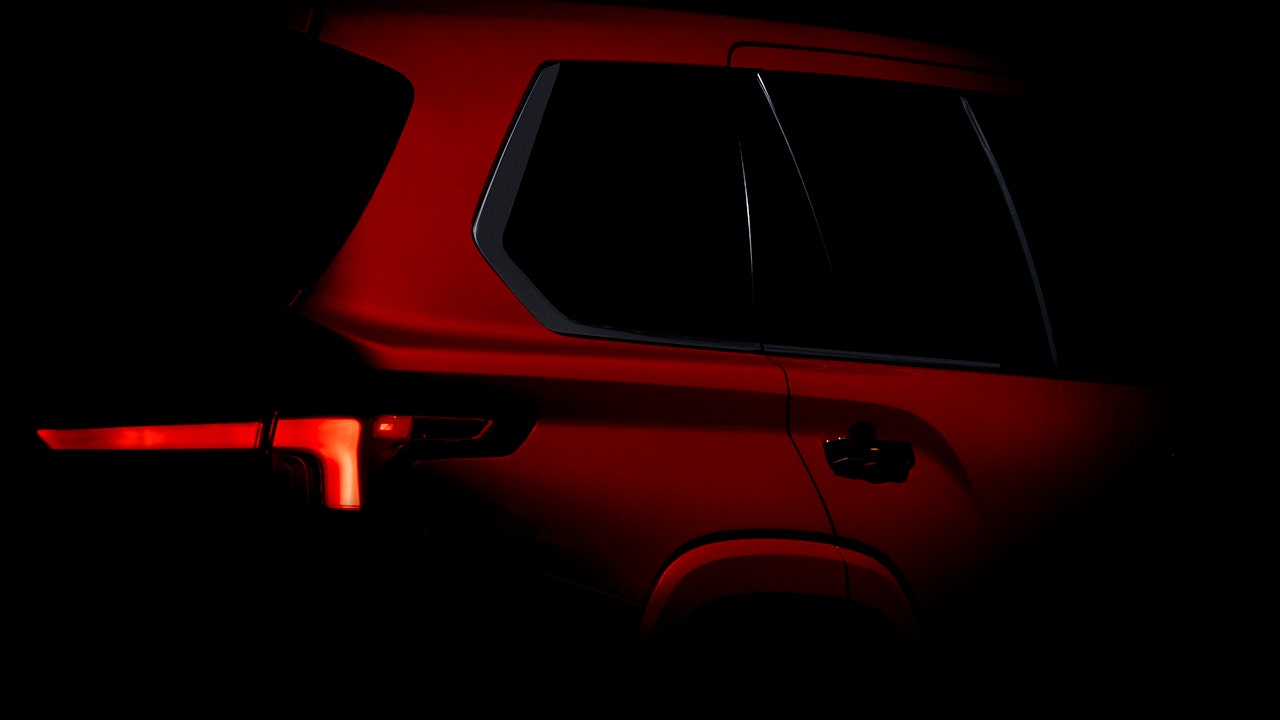 Toyota teases new Sequoia SUV with hidden message
Fox News
Toyota has released the first image of its upcoming, all-new Sequoia SUV. The current model first went on sale in 2008, making it the oldest SUV on sale.
Leaving less ambiguity about the model being teased, Autoblog first discovered that adjusting the exposure on the image reveals the message "All-new Debut: The Forest, and its trees, almost in view."
The Sequoia, of course, borrows its name from the world's tallest trees.
The current version of the full-size, three-row SUV first went on sale in 2008 and is the oldest SUV design available for purchase as a new vehicle today.
More Related News
Power outages could plague Michigan residents as grid operators attempt to switch over to renewable sources of energy this summer.
Bob Barnes of Syracuse, N.Y., told Fox News Digital that Indianapolis, Indiana is his third-favorite city so far as he cycles across America.
While the medicinal affects of coral on humans are being studied researchers observing the dolphins believe it could be used to help fight cancer, arthritis, bacterial infections, viruses, and other diseases.
Motivations for losing weight are not as superficial as you might think, 83% of 200,000 survey participants cite "health" over "appearance" as the primary motivator.
A teacher in Maine slammed the state department of education and Democratic governor for taking down her LGBTQ-themed lesson video for kindergartners from a state website.
A professor at the University of Central Florida (UCF) will be reinstated after he was fired following tweets about "Black privilege," according to an arbitrator.
Justin Jordan and Terrell Maguire reeled in the rare melanistic alligator gar last week.
These corn dip recipes are affordable, easy to make and packed with flavor for a tasty side dish at your next barbecue.
The Ford Bronco Raptor has received its official fuel economy rating from the EPA, which estimates the high performance SUV will get 15 mpg combined.
Utah prosecutors charged a hunting guide who helped Donald Trump Jr. shoot and kill a bear in May 2018 with a felony offense of baiting protected wildlife.
A black bear busted through the window of a home in Medford, Wisconsin, on Friday night and attacked a couple who had yelled at the animal to go away, authorities said.