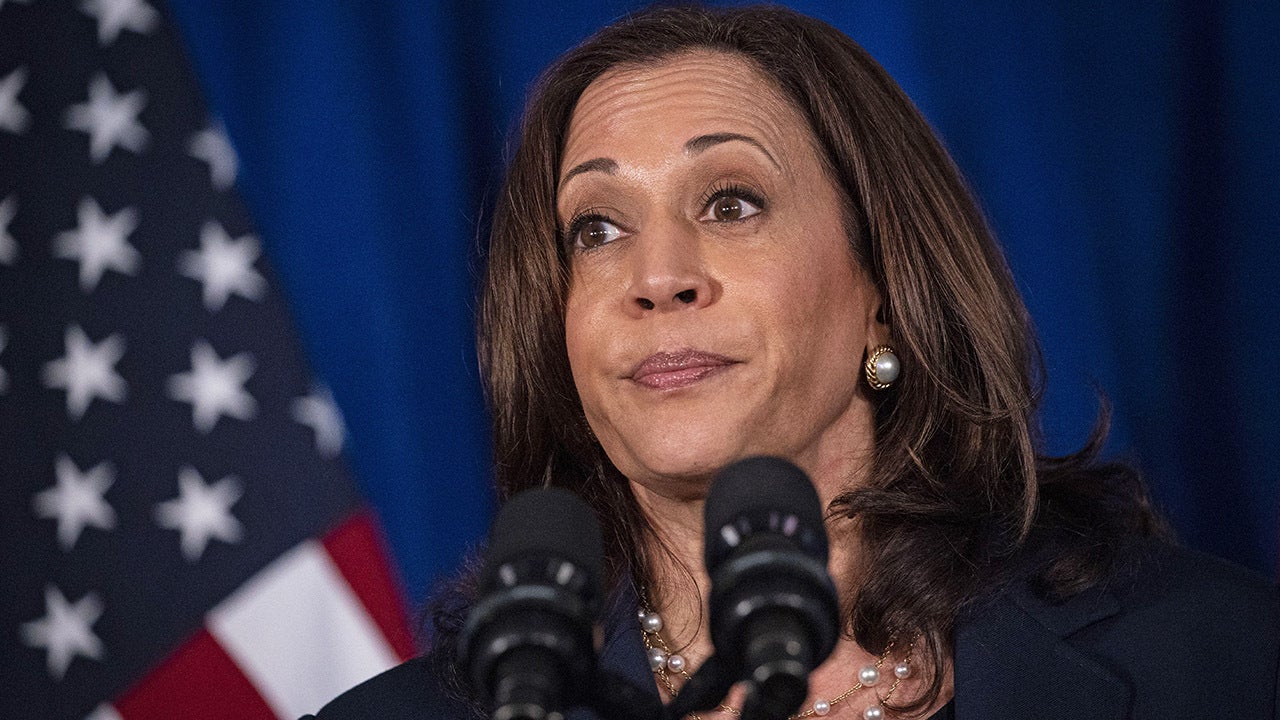 Kamala Harris takes heat for omitting right to 'life' when citing Declaration of Independence: 'Garbage'
Fox News
Vice President Kamala Harris came under intense scrutiny on Twitter after omitting right to "life" from a Declaration of Independence quote used in her speech.
The document's original text reads: "We hold these truths to be self-evident, that all men are created equal, that they are endowed by their Creator with certain unalienable Rights, that among these are Life, Liberty and the pursuit of Happiness." Taylor Penley is a production assistant with Fox News.
Critics were quick to slam Harris for omitting the right to "life" from her remarks, slamming her for attempting to rewrite history and conveniently omit the phrase that allegedly contradicted her message.
More Related News
Many of America's most prominent corporations pose a "high risk" of canceling a contract or denying services for purely ideological reasons, according to a new report.
Tickets for an anti-capitalism event being headlined by Sen. Bernie Sanders, I-Vt., will cost those who want a front row seat nearly $100.
Maine regulators have given final approval to a wind power project that would provide electricity to a minimum of 450,000 homes in New England.
Democratic Pennsylvania House Speaker Mark Rozzi, elected earlier this month as a 'compromise candidate,' says he has no intentions of forfeiting the speakership in the future.