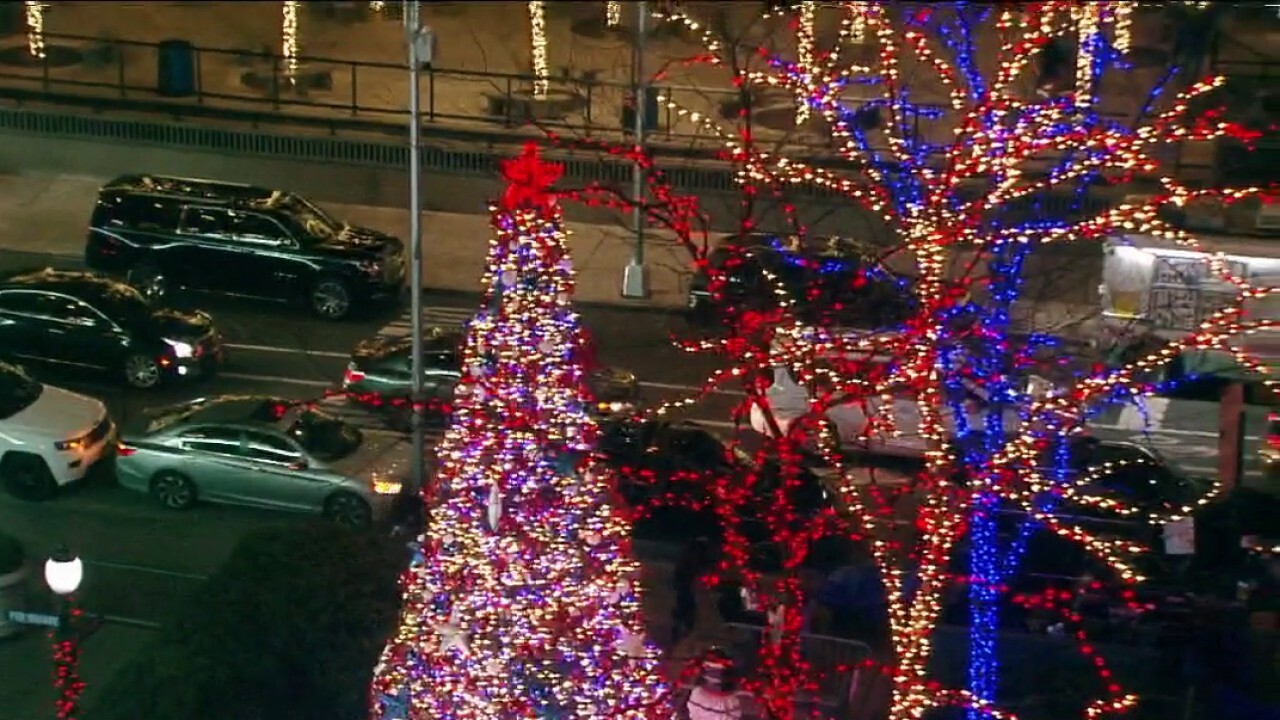 Christmas at Fox: Third-annual 'All-American' Christmas Tree lighting returns to Fox Square
Fox News
Fox News hosts will usher in the Christmas season on Sunday with a fun-filled night of music, holiday advice, and trivia as they participate in the third annual All-American Christmas Tree lighting at Fox Square.
Watters said the 50-foot tree, which has been adorned with 10,000 ornaments, and 100,000 lights took a team 21 hours to assemble.
WATCH THE LIVE FEED OF THE ALL-AMERICAN CHRISTMAS TREE BELOW:
More Related News
Children who attended a state-funded pre-kindergarten were doing worse than their peers at the conclusion of sixth grade, study finds
Some off-roaders are built for rock crawling, but there are a few that can fly. Here is a list of the most powerful extreme off-road SUVs currently available in the U.S.
The SAT is going digital in the U.S. starting in 2024, when the test designed to predict college readiness will shorten to two hours and allow exam-takers to use a calculator on all math sections.
In his new book 'Solving for Why,' noted surgeon Dr. Mark Shrime — a volunteer for the Mercy Ships mission — reveals the pandemic has changed how we chase happiness and what we must know; he spoke to Dana Perino of 'America's Newsroom' as well as to Fox News Digital.