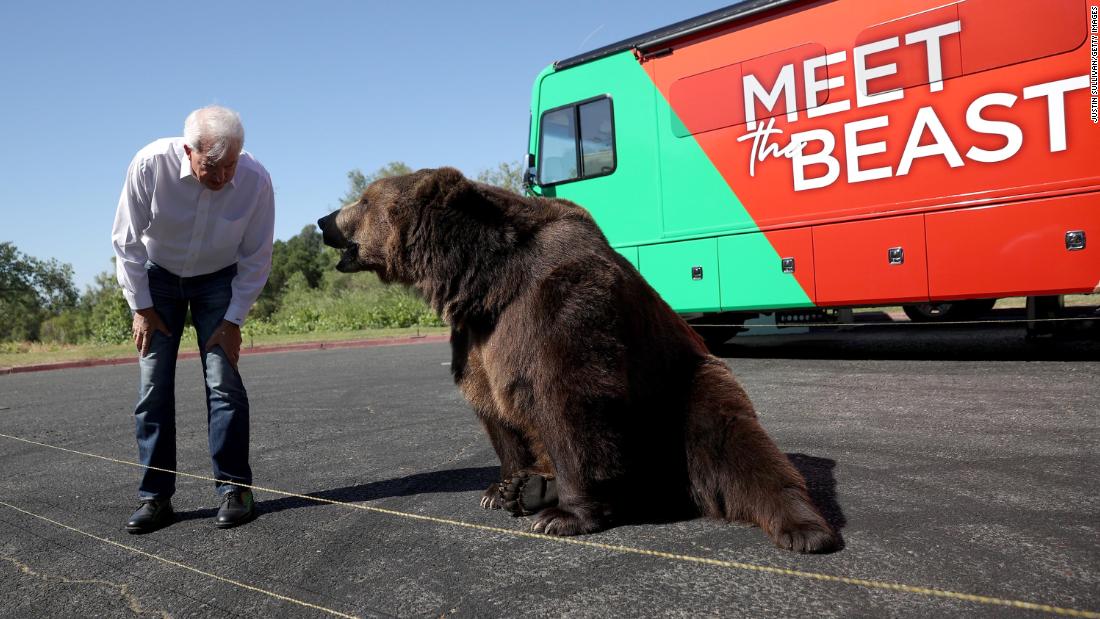 California's recall circus begins with challenger saying he's the 'beast' to Newsom's 'beauty' -- alongside live bear
The Republican candidates challenging California Democratic Gov. Gavin Newsom have struggled to capture voters' attention as the state gears up for an all-but-certain recall election this year. So businessman John Cox switched up the script Tuesday by introducing himself as "the beast" to Newsom's "beauty" alongside a live Kodiak bear at a Sacramento campaign event.
The emergence of the 1,000-pound real-life bear, which sniffed the pavement and lumbered around behind Cox while he outlined his rationale for recalling Newsom at the start of a three-day bus tour, lent credence to the argument by the governor's allies that the recall effort is quickly turning into a political circus that could ultimately draw more than a hundred potential candidates, just like the 2003 recall, when California voters ousted Democratic Gov. Gray Davis and replaced him with Republican Arnold Schwarzenegger. "Gavin's mismanagement of California is inexcusable," Cox says in his new ad as the bear ambles alongside him. "We need big beastly changes in Sacramento. I'll make 'em."