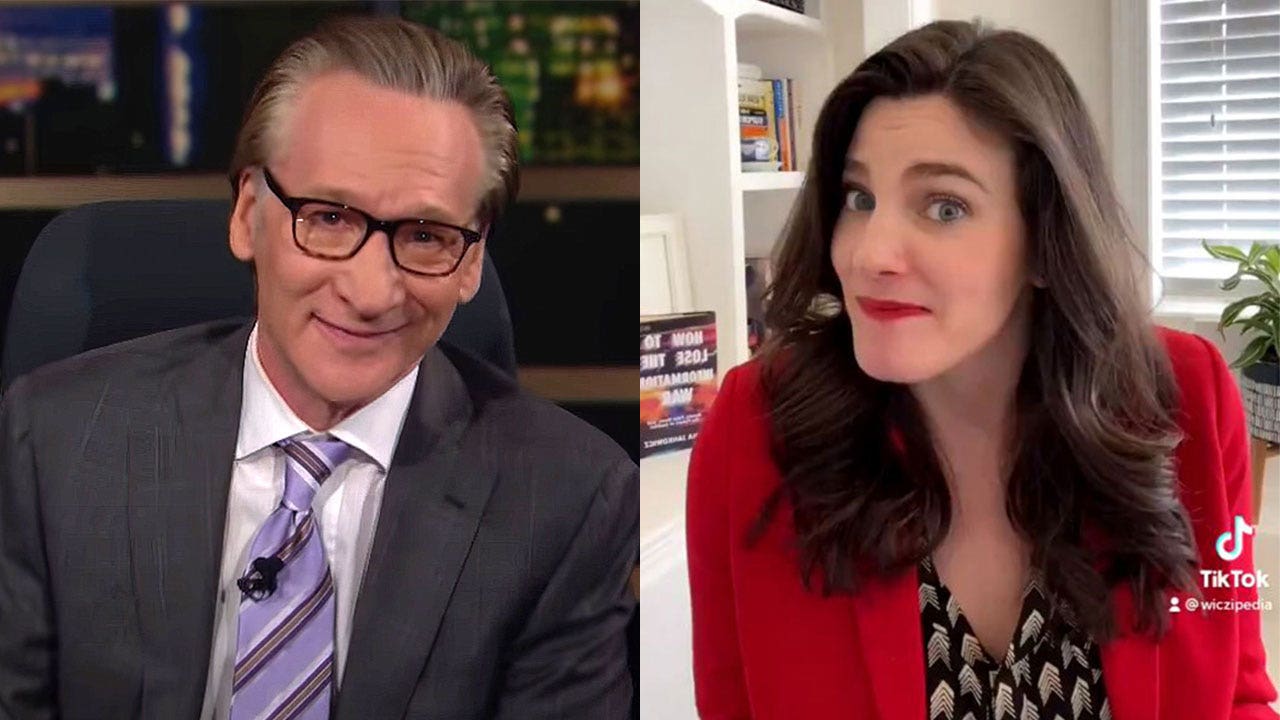 Bill Maher rails against Nina Jankowicz, 'Disinfo Governance Board': 'These are not bright people'
Fox News
The "Real Time" host took aim at the DHS's new initiative and said critics are right to compare it to George Orwell's "Ministry of Truth."
"Yes, they're right to compare this to Orwell in the 'Ministry of Truth,' Maher said. "That's exactly what it sounds like."
After acknowledging that he was "alright" with the DGB's mission to go after disinformation from Russia and migrant traffickers, Maher took issue with the DHS's definition of "disinformation," which is "false information that is deliberately spread with the intention to deceive or mislead."
More Related News
Rep. Mo Brooks lampooned "racist" Democrats and the liberal media over claims the Republican Party is the "party of White supremacy" ahead of Alabama's primaries.
Leo Terrell said the National School Boards Association is attempting to "brainwash" children and called the request for military aid a threat to the country.
A New York City homeless registered sex offender known as "Lawless" was indicted Monday for allegedly holding a woman hostage in an abandoned building and raping her over the course of five days.
GOP Reps. Brian Fitzpatrick and Dan Crenshaw are in Ukraine this week, where they will be visiting Kyiv and meeting with several Ukrainian officials.
Georgia voters head to the ballot box as all eyes are on the Kemp-Perdue gubernatorial primary race.
MSNBC's Joy Reid and Democratic Georgia gubernatorial candidate Stacey Abrams continued pushing claims that the state's voters were facing "voter suppression" despite record early voting turnout.
Two of the most prominent Republicans running for governor in Michigan are ineligible after failing to submit enough valid signatures to make it on the ballot.
Former President Donald Trump looms large over GOP primaries Tuesday in Georgia, Alabama, and Arkansas, and primary runoffs in Texas
Staff at a California jewelry store stopped a smash and grab robbery after thieves targeted the Orange County store in broad daylight.
Alexandria Ocasio-Cortez's endorsements push to replace moderate Democrats with radical Progressives in the New York State Assembly.
President Biden went off script when speaking about China and Taiwan in Japan on Monday. It was another verbal disaster.