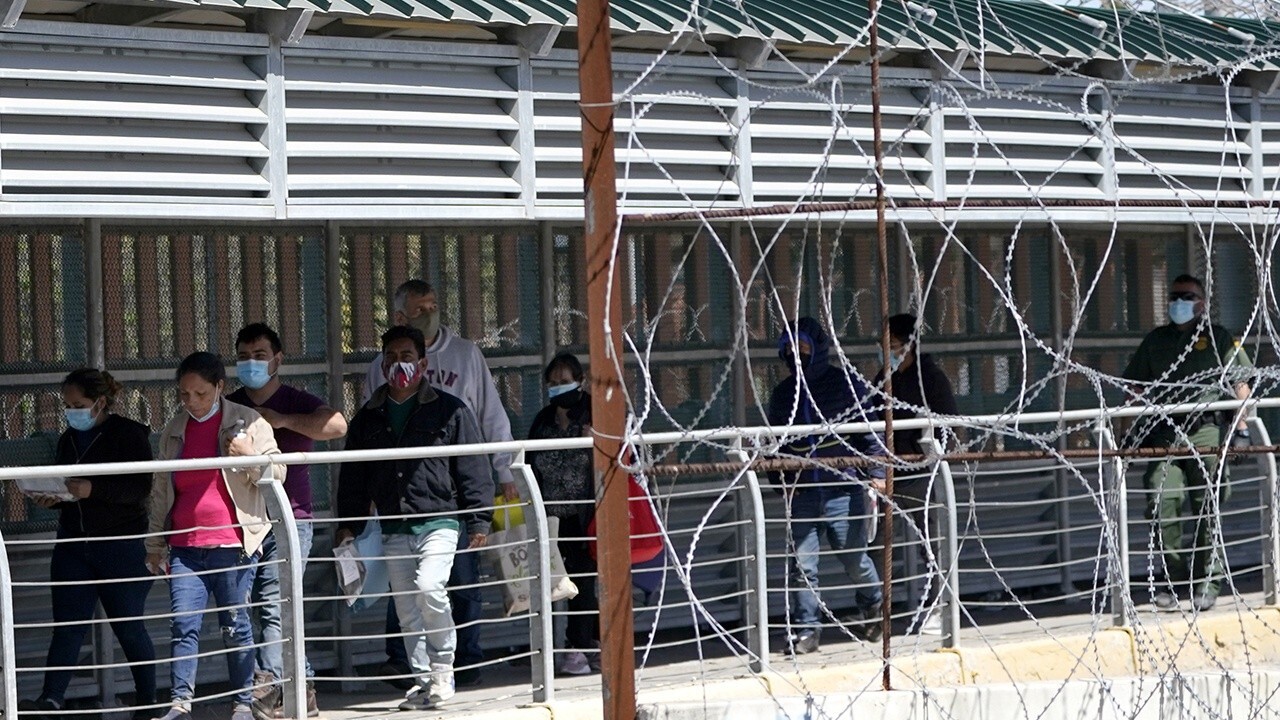 Biden administration announces sky-high border numbers, looks to blame Trump
Border officials encountered 172,000 migrants at the border in March, a 71% increase from February and the latest indicator of the extent of the crisis at the southern border -- but one that Biden officials are trying to blame on the Trump administration.
"CBP has experienced an increase in encounters and arrests. This is not new. Encounters have continued to increase since April 2020, and our past experiences have helped us be better prepared for the challenges we face this year," Acting Customs and Border Protection (CBP) Commissioner Troy Miller said in a statement. "We are committed to balancing the need to maintain border security, care for those in our custody, and keep the American people and our workforce safe." The Biden administration has been tackling a surge in migrant numbers in recent months, a surge which has escalated into a major crisis, although officials have instead described it as a "challenge." While single adults and family units can be returned via Title 42 public health protections, the administration has not been applying it to unaccompanied children. Meanwhile, Mexico has been refusing to take back family units with children under the age of seven. The result has been a re-introduction of so-called "catch-and-release" policies by which some migrants are released into the interior, and pictures have emerged of packed facilities for migrant children.