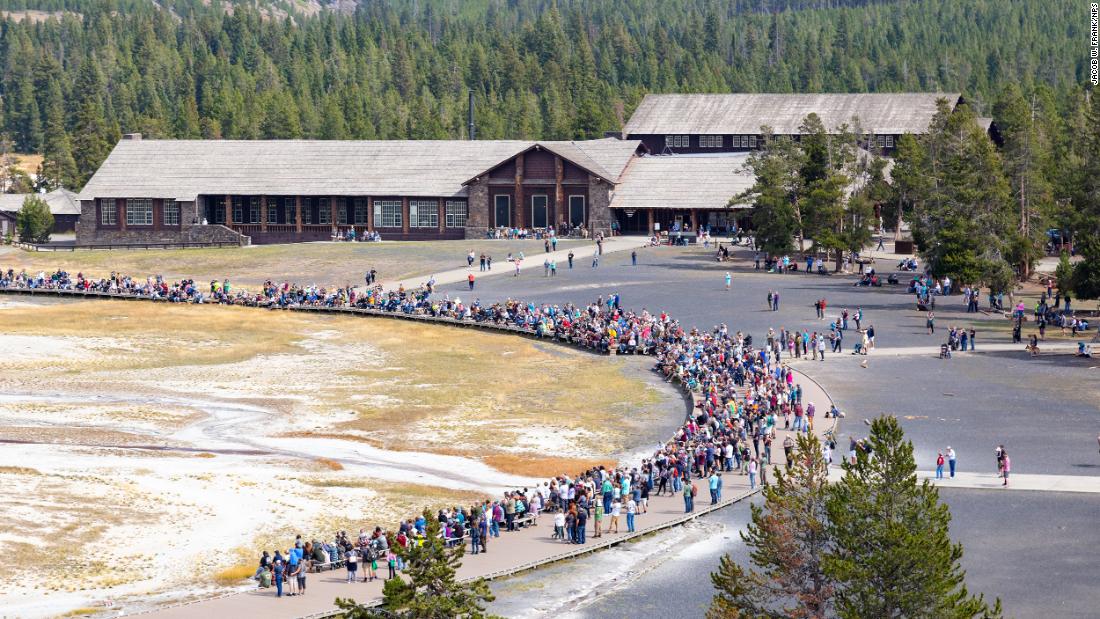 Yellowstone sets September and year-to-date attendance records
CNN
Yellowstone National Park set a new record for visits in September, the National Park Service said. It's also the first time the park has hosted more than 4 million people in the year to date.
(CNN) — Yellowstone National Park has done it again.
After setting an attendance record in August of more than 920,000 recreational visitors, it's set a record for September as well.
That number is 872,695 recreation visits, a National Park Service news release on Tuesday said. It's a 4% increase from September 2020.
More Related News
Mötley Crüe singer Vince Neil was injured Friday night when he fell off the stage during a solo concert at a Tennessee rock festival.
Netflix fired an employee for sharing "confidential, commercially sensitive information" outside of the company about David Chappelle's controversial stand-up special "The Closer," the company confirmed to CNN on Saturday. The employee leaked the information to Bloomberg, which published it in an article on Wednesday.
These days, brushing his teeth while standing up is a major accomplishment. But Robby Walker is alive -- a feat some doctors didn't expect two months ago. And while he struggles to speak long sentences, he's using his voice to prevent others from suffering the way he did.
The monarch's remarks offered a rare glimpse into her opinion on the climate crisis.
An assistant to the US House of Representatives Sergeant-At-Arms has been arrested and charged with 10 felony counts related to the possession of child pornography, according to court records filed Wednesday.
Southern California's Alisal Fire, which earlier this week closed portions of US Highway 101 and the Union Pacific Railroad west of Santa Barbara, was 50% contained as of Saturday morning, fire officials said.
Hertz is going public again. The rental car company, which filed for bankruptcy early in the pandemic and emerged on June 30, has filed paperwork with the Securities and Exchange Commission for an initial public offering.