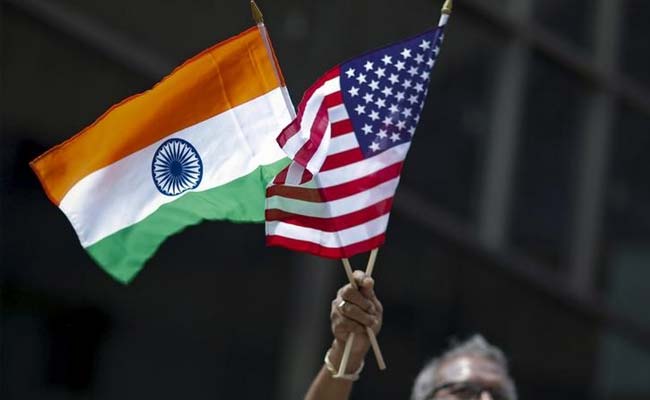 With Eye On China, India To Develop Drones With US: Official
NDTV
In 2016, the United States designated India as a "major defense partner," and since then, the two countries have signed agreements that facilitate transfers of top-grade arms and deepen military cooperation.
The United States and India will co-develop drones, a senior Pentagon official said Thursday, as Washington seeks closer ties with Delhi as a way of countering China.
India will build these aircraft and export them to other countries in its region, this official said.
Delhi wants to diversify its weaponry, which is mainly Russian-made, and also to develop its own defence industry.
"And we want to support India on both fronts and are doing so," Eli Ratner, assistant secretary of defence for Indo-Pacific security affairs, told a group of reporters and defence experts.
More Related News
The Congress Legislature Party was to meet in the presence of two central observers for the announcement that Rajasthan Chief Minister Ashok Gehlot will run for Congress president and someone will take over in his place.
Ramon Magsaysay award recipient Sandeep Pandey and others were scheduled to participate in the foot march, titled 'Apologising to Bilkis Bano'.
"It's a relationship that has neither ended up serving Pakistan well nor serving the American interests," S Jaishankar said at an event in Washington
Congress President: Shashi Tharoor said he was interested in fighting the Congress president poll but the picture will be clearer only after the last date for submitting nomination papers.
The MLAs met with the Speaker and claimed they will resign if Ashok Gehlots rival Sachin Pilot is made Chief Minister.
Mukul Rohatgi, 67, stepped down as Attorney General in June 2017. KK Venugopal took over after him.
"Ankita used to always say that after completing class 12, she would have to support her family," said Ankita's school friend Vivek Negi
Harsh Solanki, who is a civic employee in Ahmedabad, will visit Delhi tomorrow with his family. Arvind Kejriwal will bear the costs. The family will stay in Punjab Bhavan.
People from Pauri, the hometown of the teen, came in hundreds to attend the funeral and shouted slogans against the police and the government
Priyanka Gandhi said that strict action be taken against those who were negligent in the case. The accused should be tried in a fast-track court and punished.
"We met Sonia Gandhi and talked about opposition unity to defeat the BJP in 2024. She said we will meet with us again after the Congress presidential polls," Lalu Yadav told reporters after the meet.