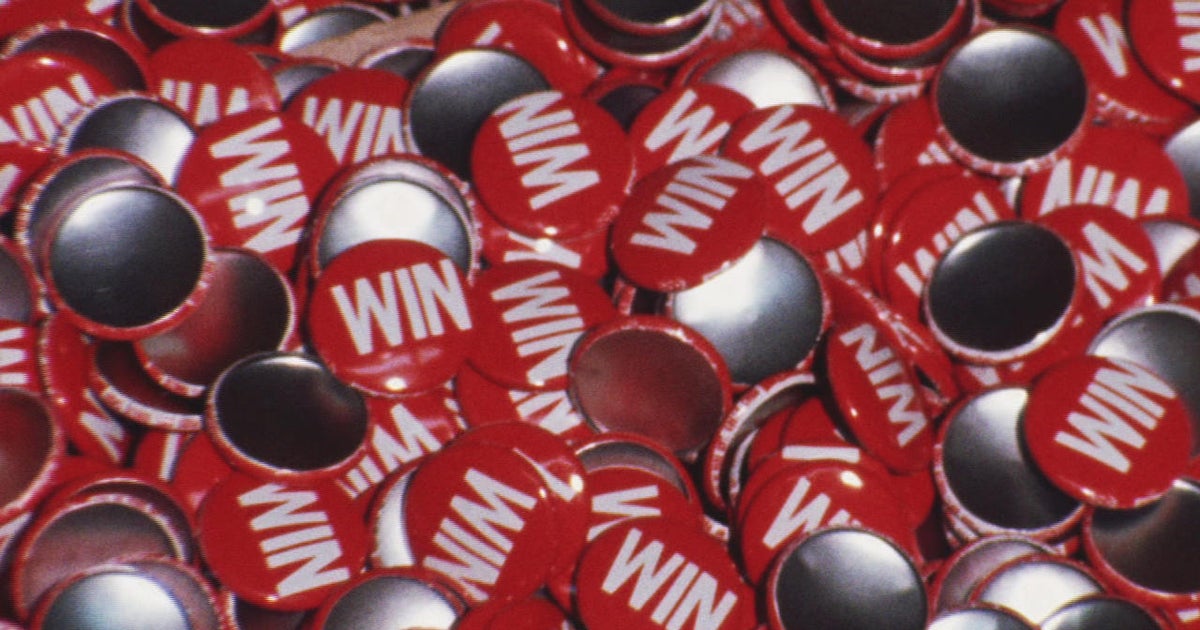 "WIN": How Gerald Ford tried to whip inflation with a button
CBSN
When he was thrust into the presidency in 1974, Gerald Ford's plain-spoken optimism was seen by many Americans as his greatest virtue. "There's great public support for Ford when he first becomes president; he's such a contrast to Nixon," said Mirelle Luecke, curator of the Gerald R. Ford Presidential Library. "He's seen as this very honest, down-to-Earth, well-meaning president."
That honeymoon wouldn't last. Public anger over Ford's pardon of Richard Nixon was made worse by a rapidly-deteriorating economy. "When he becomes president, inflation is at 10%, it would later cap at 12%," said Luecke.
Rocca said, "And we can we just say right now inflation is bad, but 12%? That's crazy!"
More Related News
House Republican leaders hoping to pass a rule Monday to set up floor votes on a bill to constrain the government's ability to regulate gas stoves saw their efforts go up in flames after House Freedom Caucus (HFC) members, who are among the most conservative lawmakers in Congress, joined Democrats in opposing the rule.
A small plane crashed in western New York on Tuesday afternoon, killing two people, officials said.
People in New York City and across the northeastern United States woke up Tuesday morning to an unusual sight. Depending on the time, early risers reported witnessing either the moon or the sun bearing a reddish glow. It was not the first time in recent weeks that both the sun and the moon have turned red in skies over various parts of the Northeast and the Pacific Northwest, as wildfires burning in eastern and western Canada continue to send smoke down the border.
An Iowa teenager who stabbed his father to death and used an ax to kill his mother in 2021 will spend the next few decades in prison before he's eligible for parole. Ethan Orton received a life sentence Monday with a chance of parole in 50 years.
Florida Gov. Ron DeSantis released a statement Tuesday touting his state's record in assisting Texas immigration authorities, including with more than 190 arrests, a day after Texas law enforcement officials recommended criminal charges over migrant flights arranged by the governor.
The youngest cohort of adults in the U.S. has a clear preference when it comes to where they'd like to own a home.
Drugmaker Merck is suing the U.S. government over its plan to allow Medicare to negotiate prices for a handful of drugs, calling it "extortion."
The statistics on Americans' lack of retirement readiness can be startling, with almost 1 in 3 older workers approaching retirement without a dime socked away. Now, one company is dangling a carrot it hopes will get more people saving: up to $250 in cash if they put money into a 401(k).
Washington — Secretary of State Antony Blinken is expected to travel to China for high-level talks in the coming weeks, in what would be his first trip to the country since tensions flared between Washington and Beijing earlier this year.
For the first time in its more than 40-year history, the Human Rights Campaign on Tuesday declared a "state of emergency" for LGBTQ+ Americans, issuing a guidebook alongside the national warning to help ensure safety for both LGBTQ+ residents and travelers alike. The news comes as LGBTQ+ Americans across the country begin to celebrate Pride Month.
Astrud Gilberto, the Brazilian singer best known for her smooth performance of "The Girl from Ipanema," has died at age 83.