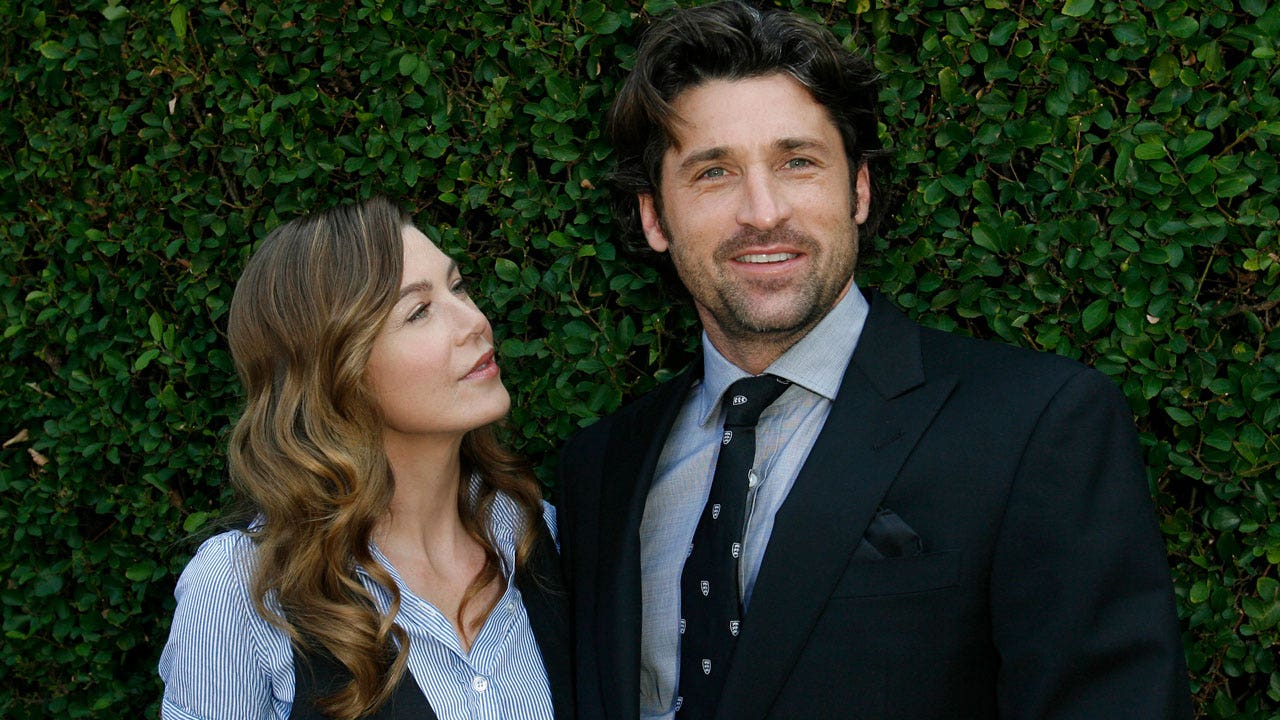 Will Patrick Dempsey and Ellen Pompeo reunite?
Fox News
Actor Patrick Dempsey said during a recent interview he wants to work with Ellen Pompeo again. Dempsey starred as Derek "McDreamy" in "Grey's Anatomy."
Lauryn Overhultz is an entertainment writer for Fox News Digital.
"I would love to work with her again," Dempsey said during an interview with Extra.
Dempsey has a "couple ideas" for projects he'd like to do with Pompeo.
More Related News
The Academy Award-winning Louise Fletcher passed away in her home in Montdurausse, France, surrounded by her family, a representative said.
Pierce Brosnan, former "James Bond" star, let fans know he doesn't know who the next James Bond will be after Daniel Craig announced he is done playing the iconic spy.
Elton John is set to perform at the White House on Friday night as part of his farewell tour. John last performed at the White House in 1998.
According to reports, Heather Graham is traveling in Italy with snowboarder John de Neufville. The "Boogie Nights" star was recently at the Venice Film Festival AmfAR gala and auction.
Don McLean and Paris Dylan were seen enjoying Manchester ahead of his 50th Anniversary of American Pie Tour performance. Paris is 48 years younger than McLean.
"Shakespeare in Love" actress Gwyneth Paltrow is marking her milestone 50th birthday by reflecting on her past and accepting her "wrinkles."
"Mad Max" actor Tom Hardy told his fans on social media this week that he entered the 2022 Brazilian Jiu-Jitsu Open Championship on behalf of a charity.
Harry Styles' mother shared a message for the critics of her son's new film "Don't Worry Darling." Anne Twist shared her message via Instagram.
Kelsea Ballerini released a new album, "Subject to Change." This is the first album she has put out since her recent divorce from ex-husband Morgan Evans.
Meghan Markle, a former American actress, became the Duchess of Sussex when she married Britain's Prince Harry in May 2018. The couple now reside in California with their two children.
Jeff Maxwell starred as Pvt. Igor Straminsky in "M*A*S*H," a war sitcom that aired from 1972 until 1983. For the 50th anniversary, Reelz is airing "M*A*S*H: When Television Changed Forever."