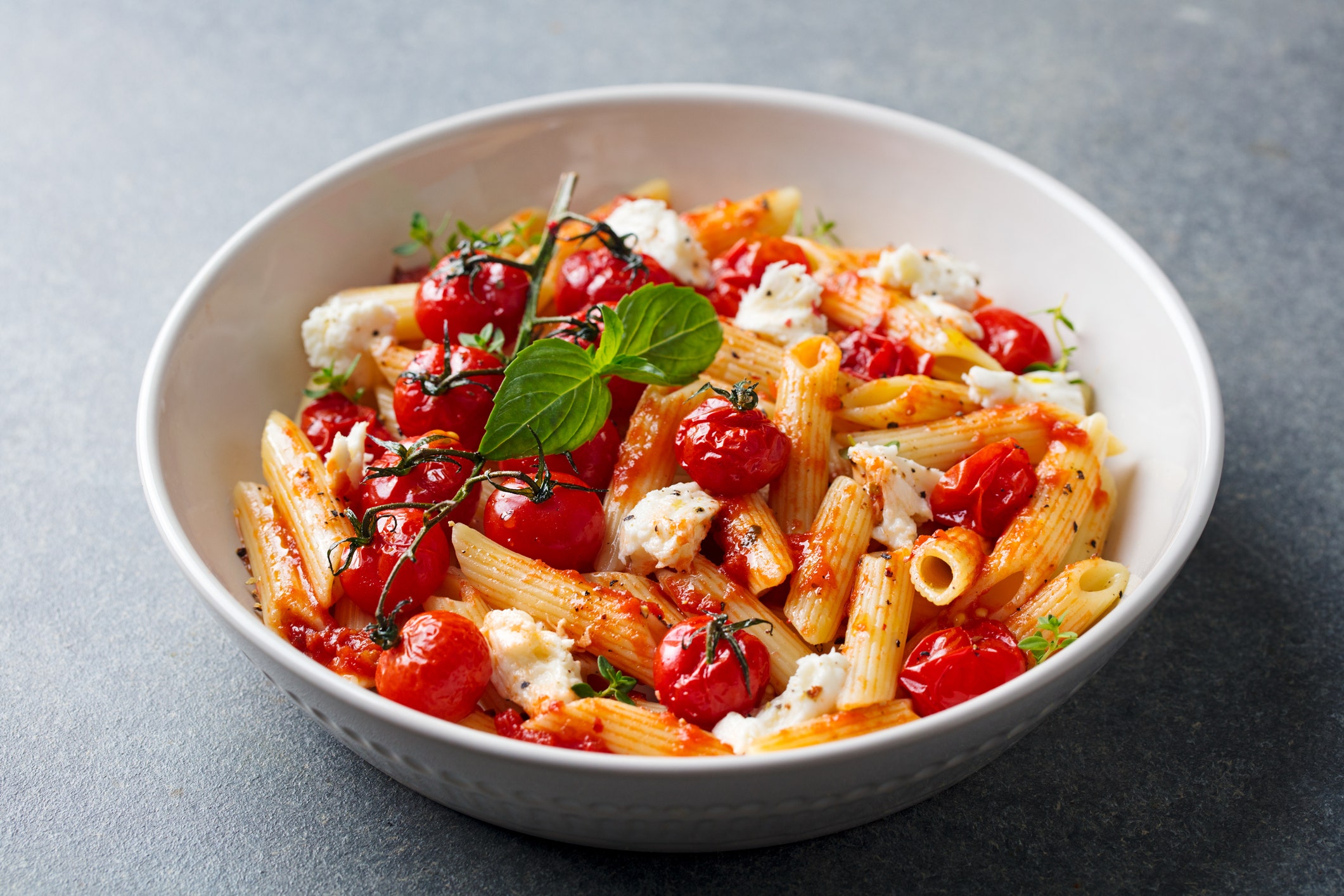 Why TikTok users are going crazy for baked feta pasta
Fox News
TikTok users going crazy for baked feta pasta, a simple winter recipe that allegedly originated in Finland.
The exact origins of the trending dish are unclear — some say Finnish food blogger Jenni Häyrinen was first to release the recipe in 2019 with "UuniFetaPasta," while others believe Tiiu Piret initially debuted it in 2018 with "Prosecco Spaghetti," HuffPost reports. The day #uunifetapasta was born in my kitchen 🍝🔥 #bakedfetapasta #fetapasta #foodtiktok #viralfood Baked feta pasta viral recipe! Inspired by ##uunifeta via @liemessa & @tiiupiret ##learnontiktok ##foodtiktok ##foodie Baked Feta Pasta is def worth all the hype!! Inspired by the lovely @feelgoodfoodie 💗 #fyp #foodtiktok #bakedfeta #pasta #foryou #foryoupage
More Related News
Fox News host Tucker Carlson investigates what is happening to chickens across America and how that relates to egg supplies and prices on 'Tucker Carlson Tonight.'
Human rights activist Siddharth Kara shares the connection between cobalt, lithium-ion batteries, major companies like Apple, Tesla and Microsoft and human rights abuses.
Ira "Bob" Born, 98, of Bethlehem, Pennsylvania, who led Just Born Quality Confections for much of his adult life and mechanized the "Peeps" manufacturing process, died Sunday.
The actress Cindy Williams died in Los Angeles, her family announced. Among the legacies she left the world, aside from her acting, was a belief in God that she shared in books and interviews.
President Biden touted his electric vehicle tax credit on Monday with him in an expensive GMC Hummer EV that doesn't even qualify for it as Americans continue to struggle with inflation.
Southwest and American Airlines canceled dozens of flights in northern Texas by early Monday afternoon as reports of inclement weather in the coming week began surfacing.
South Korea has scrapped its mask requirement for most indoor public places. However, residents are still wearing coverings voluntarily as fears of infections linger.
The first GMC Hummer EV SUV was auctioned for $500,000 to raise money for charity on Saturday night and production kicked off on Monday at GM's Factory Zero.
Harry Brant, a rising model and son of supermodel Stephanie Seymour and publisher Peter M. Brant, died in 2021. The cause of death for the 24-year-old was an accidental overdose.
Scammers are always out looking for their next victims. Kurt "CyberGuy" Knutsson helps you to watch out for Medicare scammers looking to steal your money from you.
Amid the cutbacks today by many companies, workers who have been let go are increasingly posting their tales of woe and job loss on social media. Mental health experts and others weigh in.