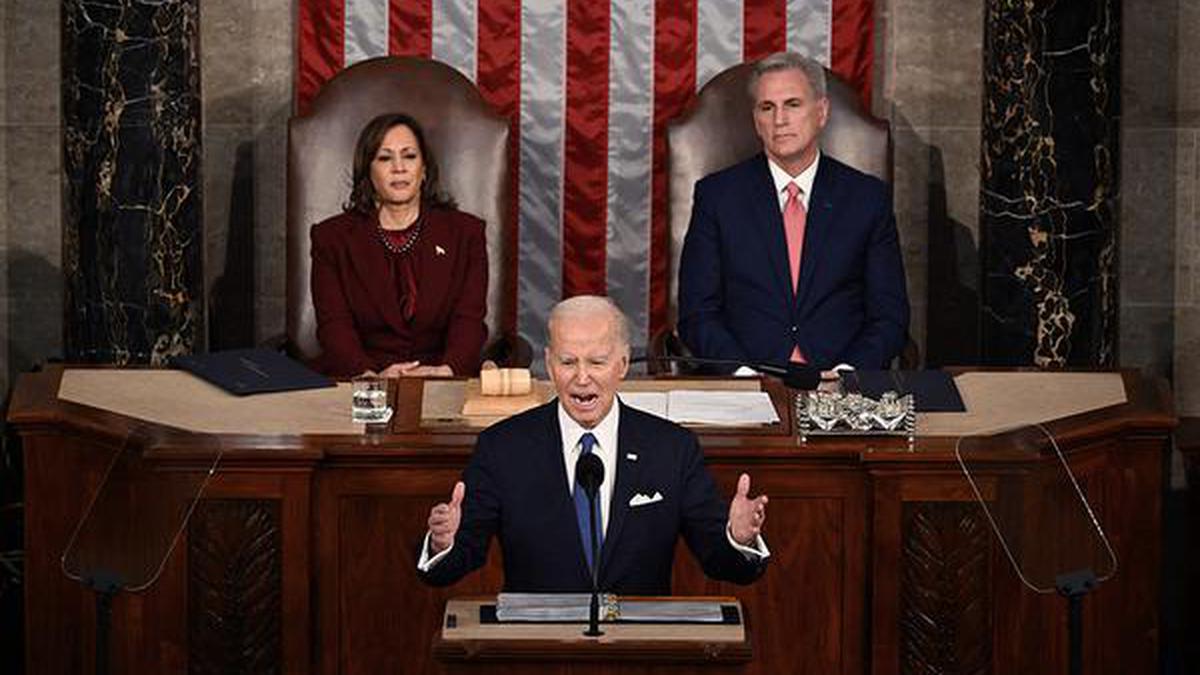 Why is Joe Biden facing an impeachment inquiry | Explained Premium
The Hindu
Ahead of the 2024 US Presidential polls, here's a look at why Joe Biden is a target of an impeachment inquiry by the Republican-controlled US House of Representatives.
The story so far: As the 2024 US presidential campaign hots up, incumbent President Joe Biden is facing an impeachment 'inquiry' initiated by US Speaker Kevin McCarthy for allegedly profiting from his son Hunter Biden's foreign business ventures while he was the US Vice-President from 2009 to 2017.
On September 12, Mr. McCarthy called for an impeachment inquiry into Mr. Biden, directing the three House Committees (Oversight, Judiciary, and Ways and Means) to open an official probe into Mr. Biden's involvement in Hunter Biden's business. Mr. McCarthy claimed that Republicans have evidence that Mr. Biden used his position as Vice-President to help enrich his family and then lied to cover it up.
"House Republicans have uncovered serious and credible allegations into President Biden's conduct. These allegations paint a picture of a culture of corruption," claimed Mr. McCarthy. The three House Committees have already been probingseveral cases related to the Biden family but are yet to prove any link to Mr. Biden himself.
Reports suggest that the impeachment inquiry is a political move forced by far-right conservative Republican representatives on Mr. McCarthy – who has given any member of his caucus the ability to call a vote to oust him, in exchange for being appointedSpeaker of the House. Members like Matt Gaetz and Marjorie Taylor Greene have allegedly threatened to use this caveat if Mr. McCarthy did not push for Mr. Biden's impeachment. House Republicans have set September 28 as the date for the first hearing of the impeachment inquiry.
The 80-year-old incumbent President is seeking re-election in 2024 and is most likely to face his predecessor Donald Trump as his Republican opponent. Mr. Trump has been impeached twice by the US House of Representatives, only to be acquitted by the Republican-controlled Senate.
According to the US House Oversight Committee report, the Biden family and its associates have received over $20 million in payments from foreign entities since 2014-2017 when Mr. Biden was Vice-President. The report lists the White House visit of Romanian President Klaus Iohannis in 2015 and then claims that within five weeks, Romanian businessman Gabriel Popoviciu made seventeen transfers amounting to $3 million to a Biden associate account. Of this, $1.038 million was allegedly received by Biden family accounts.
Similarly, the report claims that in less than two months after Mr. Biden left public office in 2017, a Chinese company named State Energy HK Ltd. wired $3 million to the same Biden associate account, from which the Biden family allegedly received approximately $1.06 million over a three-month period.