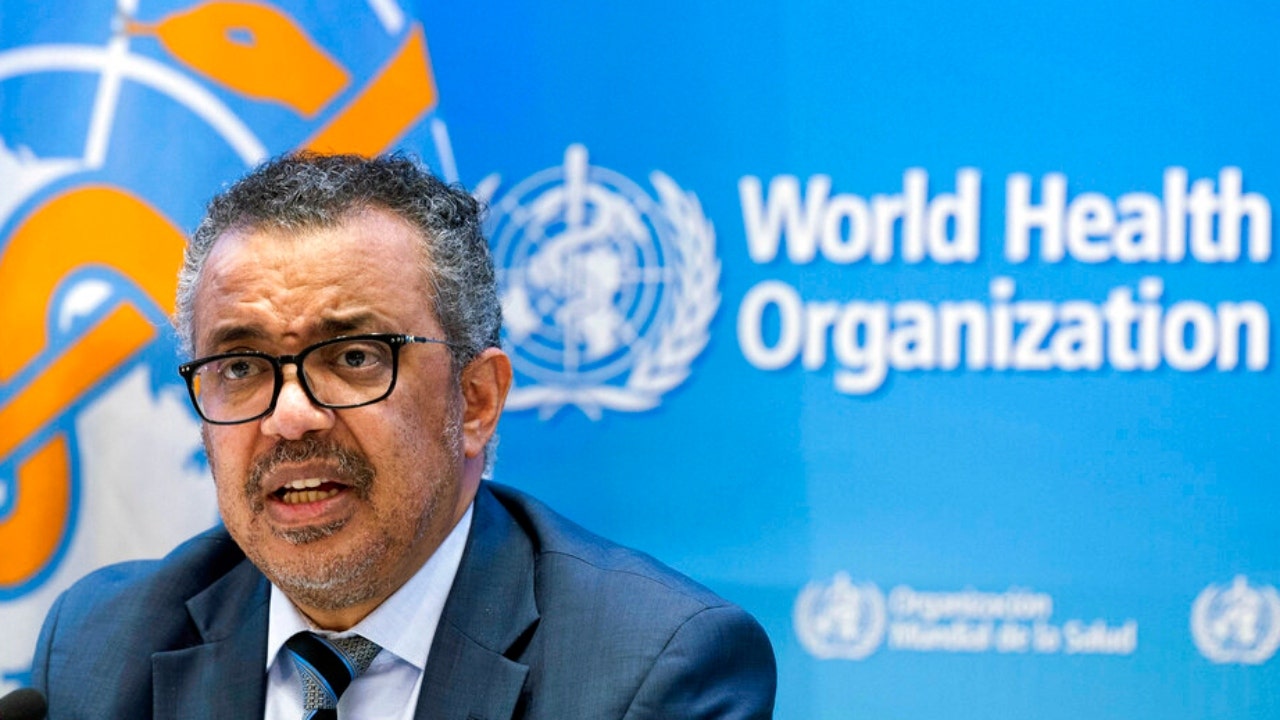 WHO leader warns of omicron 'tsunami' as South African study posits variant wave may have already peaked
Fox News
World Health Organization (WHO) Director-General Tedros Adhanom Ghebreyesus said Wednesday he is worried about the omicron and delta variants of the coronavirus creating a "tsunami of cases."
Tedros noted that scenario would put "immense pressure on exhausted health workers and health systems on the brink of collapse."
According to the agency, the number of COVID-19 cases recorded across the globe increased by 11% last week, and new cases in Europe accounted for more than half of the total, while those in the Americas rose 39%.
More Related News
The U.S. government is reactivating the program that mails free COVID-19 tests to homes upon request. Effective Sept. 25, households will be able to order four free tests online through COVIDTests.gov.
Aspartame, the non-sugar, low-calorie sweetener, has been linked to deficits in memory and learning, a study from Florida State University College of Medicine found. Experts weighed in.
A woman who was walking her leashed dog on a trail in Boulder County, Colorado, was attacked by a moose, according to wildlife officials.
The surgeon general emphasizes overcoming loneliness and restoring connectivity as a way to provide an alternative to the unhealthy draw of social media platforms.
After analyzing the largest DEI bureaucracies in U.S. public universities, the Heritage Foundation reported found that Virginia placed highest.
While the cognitive aging process can't be stopped, there are ways we can slow it down, according to Dr. Brett Osborn, a Florida neurosurgeon and longevity expert. Here are 10 tips.
Northeastern University in Boston has been granted $17.5 million by the CDC to launch an infectious disease center and prepare communities for outbreaks.
The University of Minnesota teaches that structural racism is a public health crisis and that physicians have an obligation to be antiracist, according to documents.
A young Wisconsin woman was rescued after deliberately entering frigid Lake Michigan. Police officers arrived and managed to rescue her from the rough waters in a heroic rescue.
The Fox News Health Newsletter brings you trending and important stories about health warnings, drug shortages, mental health issues and more in this weekly recap.
A nutritionist weighs in on the great debate of butter vs. margarine. Here is what you should know about the spreads' health and nutrition facts and if you reach for one over the other.