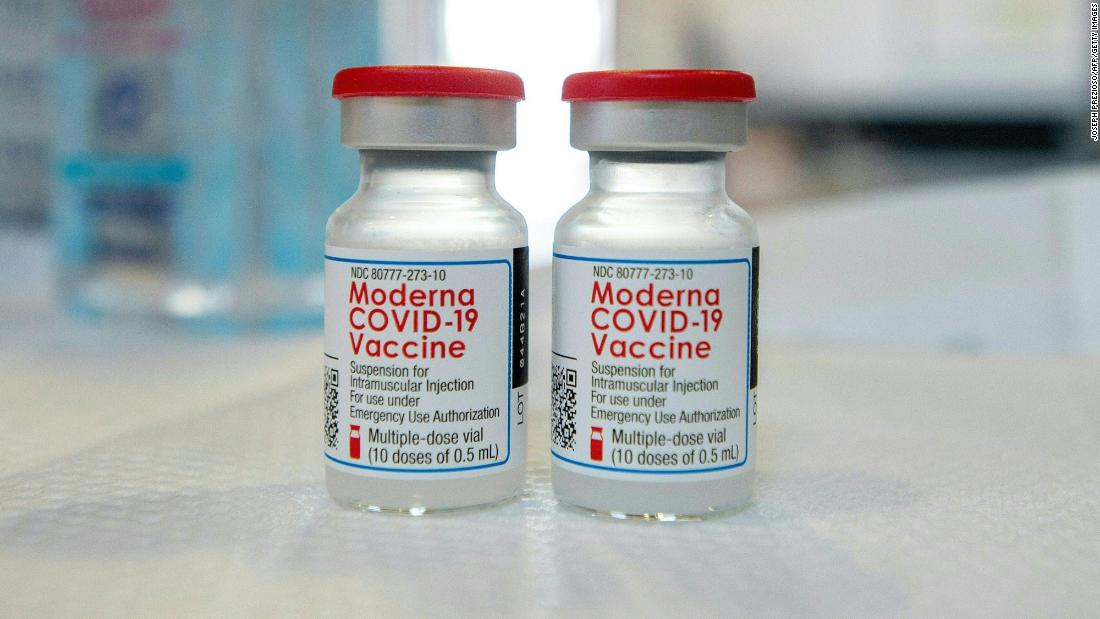 White House's chief Covid-19 science officer calls on Moderna to 'step up' global vaccine efforts
CNN
The White House's top scientist focused on Covid-19 sought to ratchet up pressure on Moderna, saying the pharmaceutical giant needs to "step up" to provide more of its Covid-19 vaccine to the world in the urgent race to get the pandemic under control.
While public health experts have been calling on Moderna to boost its production and distribution of its vaccine to low and middle-income countries, or to share their proprietary technology, for some time, the remarks from Dr. David Kessler -- chief science officer of the White House Covid-19 response team -- mark an escalation in the Biden administration's public comments on the matter.
"We expect that Moderna will step up as a company. We expect -- we have asked them, they need to step up as a company and join other companies, such as Pfizer, and provide COVAX (Covid-19 Vaccines Global Access, the global vaccine sharing program) with doses for the AMC92 (the COVAX Advance Market Commitment for 92 low- and middle-income countries) at not-for-profit prices at a quantity -- substantial doses that will help close that gap," Kessler said Wednesday in a panel with the Law and Political Economy Project on vaccinating the world.
More Related News
Joe Biden and Donald Trump are locked in an extraordinary and escalating clash that has profound political consequences now and into 2024.
The governors of New Jersey and New York have each issued a state of emergency in advance of an anticipated nor'easter.
A German woman who joined ISIS was sentenced to 10 years in prison on Monday over the death of a 5-year-old Yazidi girl.
Consider it a win for 18th century technology over late 20th century criminal innovation.
One of the men convicted in the murder of James Jordan, father of basketball legend Michael Jordan, was denied parole, according to Greg Thomas, a spokesperson for the North Carolina Department of Public Safety.
Two people were killed when a gunman opened fire Monday at an Idaho mall, according to Boise Police Chief Ryan Lee. Four other people, including a Boise police officer, were injured, Lee said at a media briefing.
The suit names 10 white supremacist and nationalist organizations along with 14 individuals.