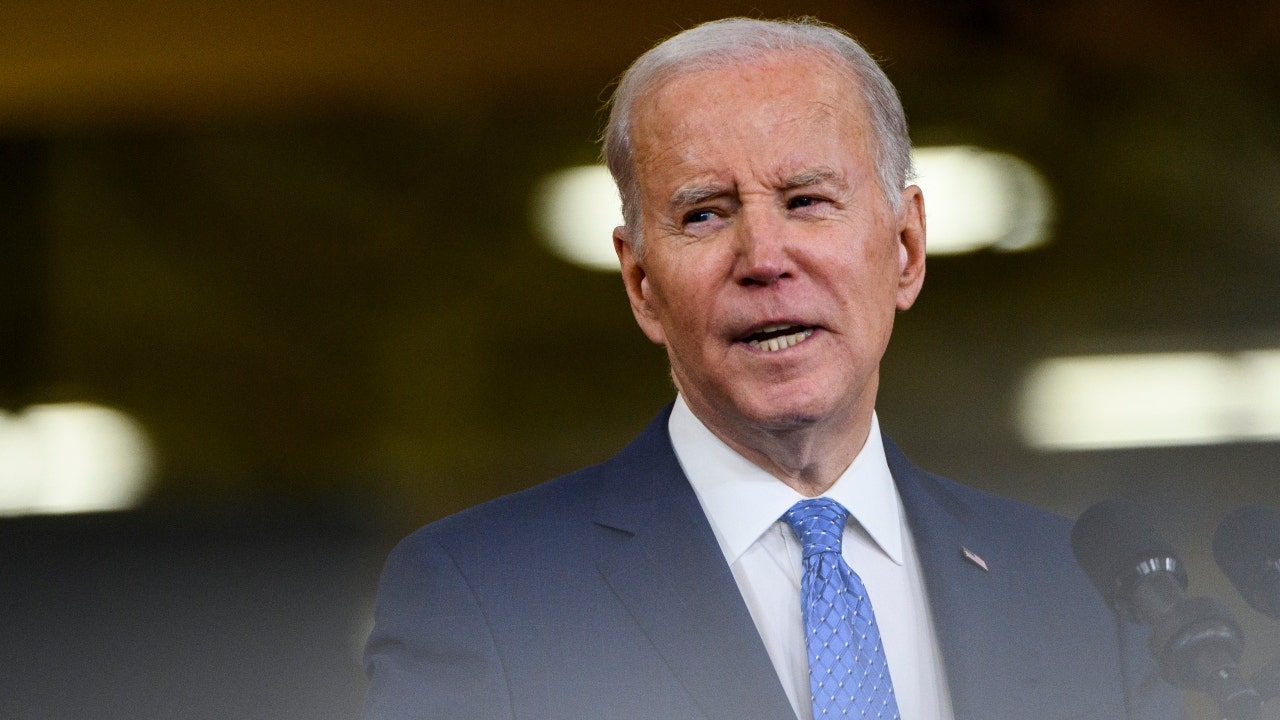 White House hammers upcoming Biden impeachment inquiry hearing as 'evidence-free' stunt
Fox News
White House calls House Republicans' first hearing in the impeachment inquiry against President Biden a 'political stunt'
Brooke Singman is a Fox News Digital politics reporter. You can reach her at Brooke.Singman@Fox.com or @BrookeSingman on Twitter.
But the White House is casting the hearing as a distraction. Congress is currently negotiating a continuing resolution to extend the current year's funding, but without passing a deal by Sept. 30, they risk sending the government into a partial shutdown.
"Extreme House Republicans are already telegraphing their plans to try to distract from their own chaotic inability to govern and the impact of it on the country," White House spokesperson Ian Sams told Fox News Digital.
More Related News
Mayor Rolando Salinas of Eagle Pass, Texas, said President Biden bears some responsibility for the migrant crisis overwhelming his city and called for the government to enforce the law.
New Jersey Democratic Senator Bob Menendez and his wife will be indicted on bribery charges in connection with their corrupt relationship with New Jersey businessmen, prosecutors said.
A 911 call has been released capturing a South Carolina resident and F-35 fighter jet pilot asking for help following a crash over the weekend.
Police revealed two suspects were arrested in connection with a shooting after an Albuquerque Isotopes game on Sept. 6 that left one child dead.
The Biden administration says it will redesignate Afghanistan for Temporary Protected Status, granting additional deportation protections and work permits for thousands.
Investigators have shed light on the public housing system in Massachusetts, which seems to be mismanaging millions of taxpayer dollars without providing services to the needy.
The Justice Department says a contractor, who also worked for the State Department, faces espionage charges for allegedly sharing classified information.
Sen. John Fetterman said in a social media post he would wear a suit on the Senate floor to "save democracy" if Republicans pass a government funding bill.
Saifullah Khan, an expelled Yale student from Afghanistan, was recently permitted to sue his accuser after his rape case was acquitted and spoke to "The Ingraham Angle" about the ordeal.
President Biden mistook one congressional caucus for another during an address at their annual gala – his third public speaking gaffe in two days as concerns swirl about his health.
Republican state Sen. Bill Eigel, who is running for governor in Missouri, said he would burn "woke pornographic books" on the governor's lawn should they end up in state schools.