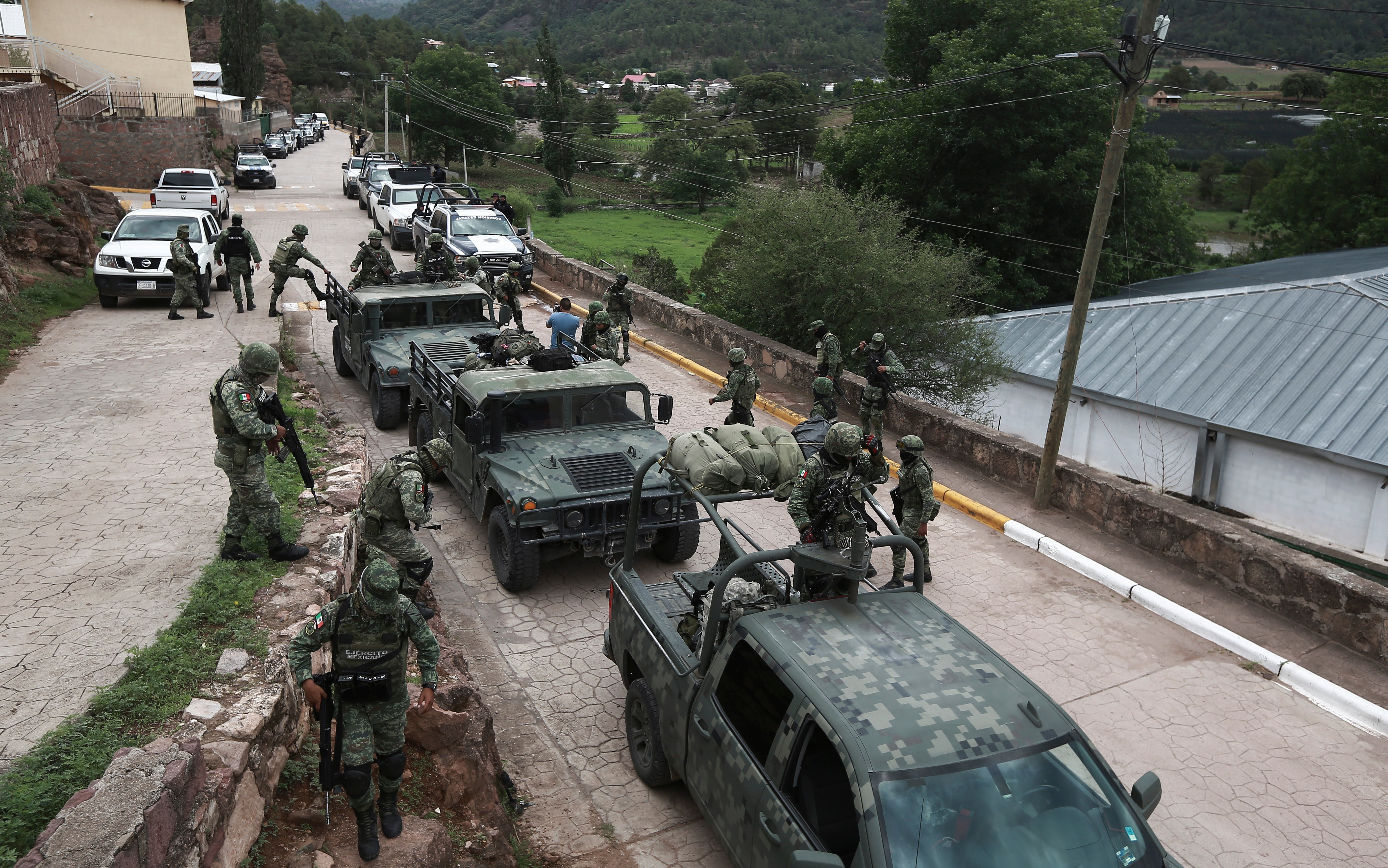 What to know: Jesuit priests killed in Sierra Tarahumara, Mexico
Fox News
Two Jesuit priests were killed in northern Mexico this week. The shooter was following a tourist guide when he entered the church and killed the two priests and the guide.
Tourists are drawn to the area's imposing mountains, deep canyons and the indomitable Tarahumara Indigenous people, who refer to themselves as the Raramuri and are famed for their ability to run dozens of miles barefoot or in leather sandals. The mostly roadless region contains wonders like the Copper Canyon, often called Mexico's Grand Canyon, and one of the country's last working passenger trains.
But the mountains are a land of tragedy as well as beauty. The Raramuri are still largely impoverished after centuries in which their ancestral land was taken from them. They have suffered famine and starvation during the worst years, even in this century.
More Related News
President Biden has repeatedly denied discussing his son Hunter's foreign business dealings with him, despite a newly-leaked voicemail detailing a conversation between the pair.
Washington Post columnist Jennifer Rubin attacked pro-life Republicans as wanting "forced birth" after states plan to ban abortion following the fall of Roe.
Americans are facing inflation, soaring gas prices and a crumbling economy. Meanwhile, President Biden is intent on pursuing radical green energy policies.
Austin love triangle murder suspect Kaitlin Armstrong is expected to return to Travis County to face a judge in the shooting death of Anna Moriah "Mo" Wilson.
Judicial Watch has accused Washington, D.C., public schools of violating the U.S. Constitution by hosting racially segregated "affinity groups" for staff.
EU lawmakers gave the thumbs up on Tuesday to landmark rules to rein in tech giants such as Alphabet unit Google, Amazon, Apple, Facebook and Microsoft.
Chicago has long been considered a city with some of the most strict gun control laws, while Illinois overall received a high ranking for its tough gun control measures.
Jan. 6 Committee members over the weekend said they would be willing to hear testimony from people who could refute parts of what Cassidy Hutchinson said last week.
President Biden gave four U.S. Army veterans the Medal of Honor Tuesday from the White House--upgrading awards they had previously received to the highest honor.
A ceremony Tuesday marked the 101st Airborne's deployment to Europe. This is the first time the 101st Airborne has deployed to Europe in 80 years.
The parents of the alleged July 4th Highland Park parade shooter were troubled and always the last to pick him up from after school, according to a former coach and neighbors.