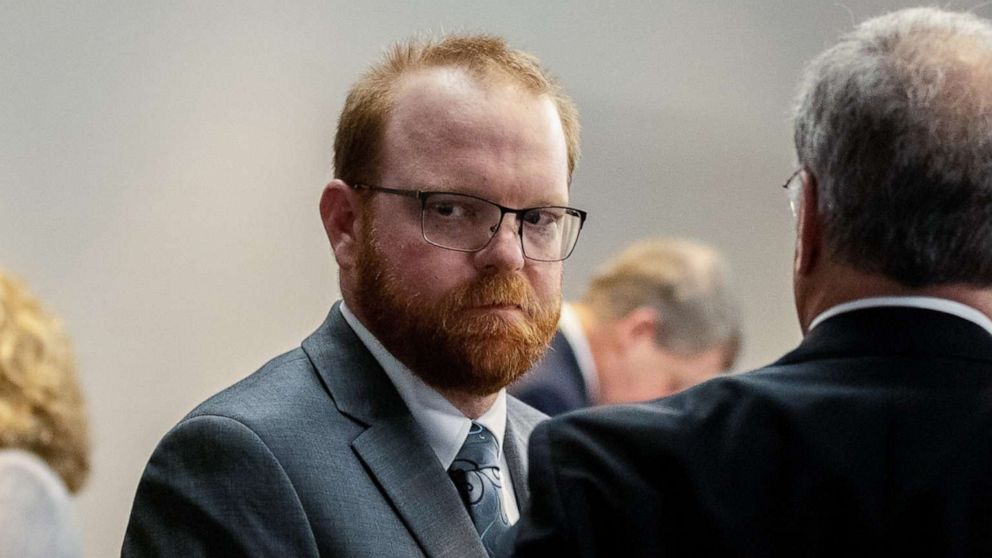 What's next in Ahmaud Arbery case after guilty verdicts for 3 men
ABC News
With verdicts handed down in the murder trial of Ahmaud Arbery, here's what's next for the three defendants.
Even with verdicts handed down in the murder trial of three men for the death of Ahmaud Arbery, court proceedings are still ongoing for the defendants.
On Wednesday, Travis McMichael, who fatally shot Arbery in February 2020, was convicted by a Glynn County, Georgia, jury on all nine charges, including malice murder and four counts of felony murder.
His father, Gregory McMichael, was found not guilty of malice murder but was convicted on all other charges, including four counts of felony murder.
Their neighbor, William "Roddie" Bryan, who recorded the incident on a cellphone, was found guilty on six charges, including three of the felony murder counts.
More Related News
The teenager who allegedly gunned down three classmates and injured eight others took his father's gun to his Michigan high school.
The U.S. Supreme Court on Wednesday is hearing a historic case on abortion rights that could involve overturning its 1973 Roe v. Wade decision.
Three students ages 14 to 17 were killed in a school shooting in Michigan on Tuesday. Here is what we know about the lives lost.
Wednesday's Supreme Court arguments over Mississippi's near-total abortion ban marks the culmination of decades' worth of efforts to get Roe v. Wade overturned.
The first video of an FBI interrogation of an alleged Capitol rioter has been released.
Democratic Reps. Ilhan Omar, Rashida Tlaib and Andre Carson on Tuesday night forcefully condemned the anti-Muslim remarks made by Republican Rep. Lauren Boebert.
On this Giving Tuesday, these American-made items are the gifts that keep on giving.