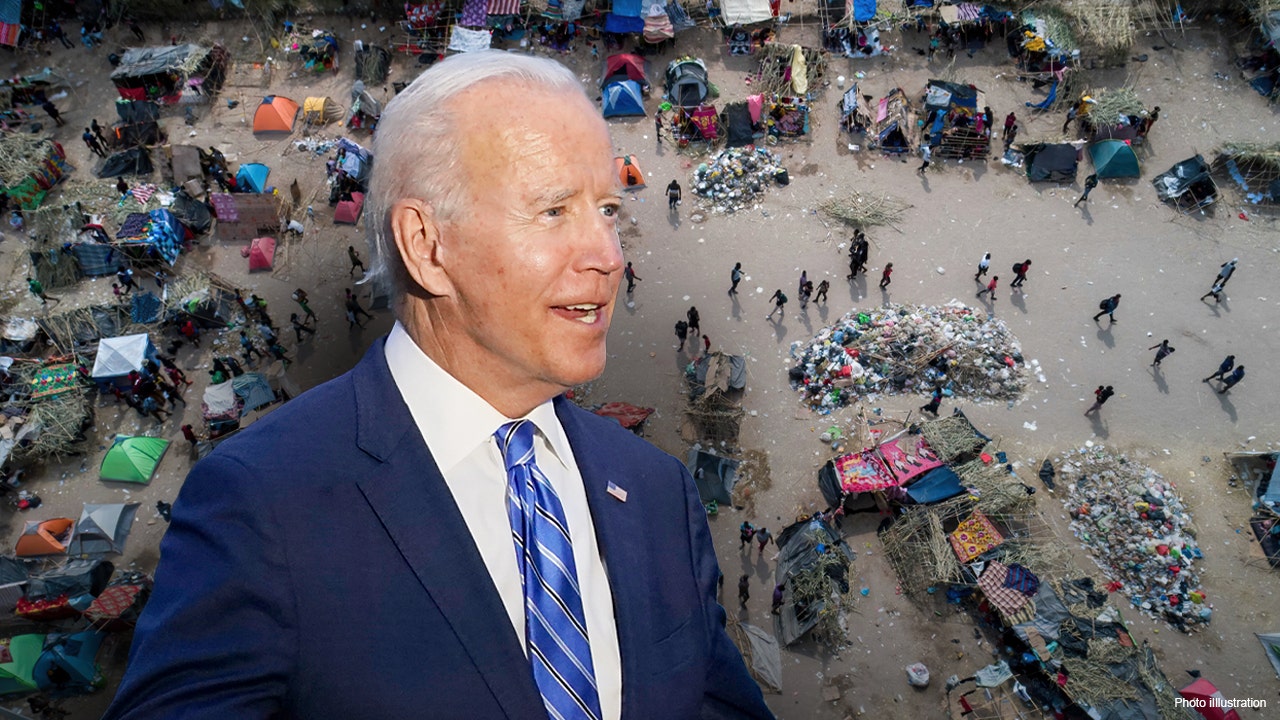 What is the border crisis really like? El Paso residents explain why Biden likely won't find out
Fox News
El Paso, Texas residents provide perspective on the U.S.' swelling border crisis ahead of President Biden's visit.
The border city has made an intentional effort to clean up the downtown area to put on El Paso's "best face," as Fox & Friends Weekend co-host Will Cain described it - a decision that has subsequently blurred the reality of the crisis. Kayla Bailey is Digital Production Assistant with Fox News.
Many residents are feeling incredibly frustrated with the President's seemingly calculated border visit. El Paso resident "Rosie," who intentionally withheld her last name during her "Fox & Friends Weekend" appearance on Sunday, blasted the town's controversial decision to clean up the streets in preparation for the President.
"They cleaned up downtown. They were telling them to take off their camps and leave, and they were cleaning up. I think that is absolutely not right. You do not clean up for the president…This is the president's fault, not our fault. So why would we clean up?""Leave it like it is. Let him come and see for himself. The real picture. You know, he needs to know what's going on. Otherwise, he's going to come and say, Oh, well, there's no crisis. No, that's not right," the El Paso resident continued.
More Related News
A fourth-generation Iowa farmer, Dwight Mogler, reacted to the Supreme Court upholding a California law that could put pork producers out of business.
Minnesota transgender inmate Christina Lusk is slated to receive nearly $500,000 and be moved to a women's correctional facility as part of a settlement announced last week.
Sen. Joe Manchin sidestepped questions on whether he was considering a third-party presidential run in 2024, while praising moderate centrists.
Police in Chicago said a verbal altercation led to shooting that killed a 25-year-old woman and wounded six others at a gathering early Sunday.
Chris Beck, a detransitioner and retired Navy SEAL, tells 'Fox News Tonight' why he is against gender surgery and puberty blockers for children.
Thomas Cannon, 79, was arrested Thursday after he allegedly tried to abduct a 7-year-old boy from a Wawa restroom in Maurice River, New Jersey.
A climate activist organization based in the U.K. that organizes tire-deflating operations has expanded its operations to 18 countries and has boasted that
Russian Deputy Foreign Minister Sergei Ryabkov reportedly defended Moscow's decision to suspend the New START nuclear arms treaty as "unshakeable."
Attorney Eileen Den Bleyker explains why she is representing the New Jersey Consortium of Pregnancy Centers in suing the state after a consumer alert alleges the centers engage in deceptive practices.
Gabriel Briguglio, the last living suspect in the murder of James Riddle Hoffa, opens up about how Ralph Picardo misled the FBI, federal prosecutors and media in the investigation.
The first officer to have his name cleared after a botched Army investigation has received his previously denied promotion. But other soldiers are still waiting.