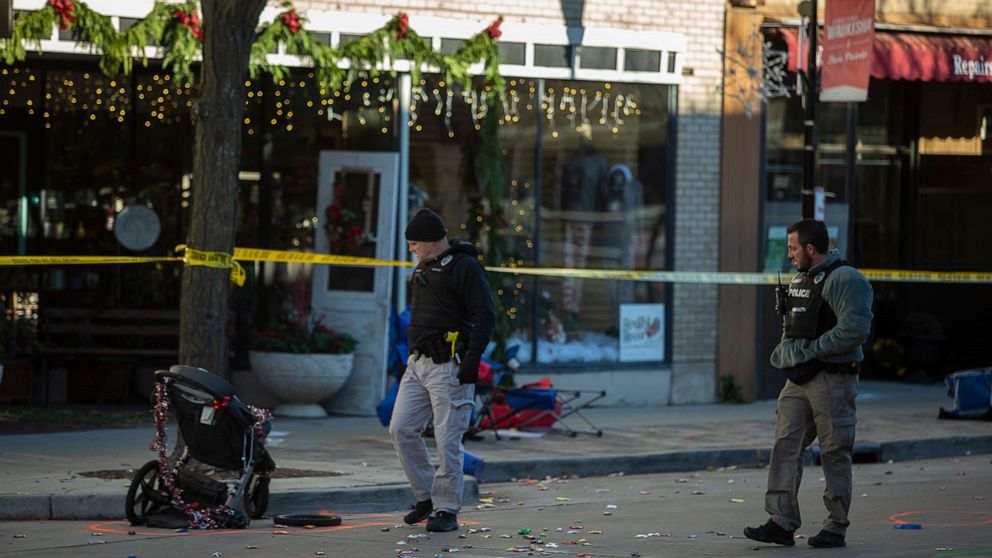 Waukesha Christmas parade hit-and-run suspect ordered to stand trial
ABC News
Six people were killed, including one child, in the hit and run incident during a Christmas parade.
A Wisconsin court commissioner declared Friday that the suspect in November's deadly hit-and-run during a Christmas parade in Waukesha must stand trial for over six dozen charges.
Commissioner Kevin Costello said the court found probable cause and bound Darrell Brooks to trial. Brooks, 39, is facing up to life in prison for 77 criminal charges including six homicide counts.
On Nov. 21, Brooks drove his SUV into a crowd that gathered for the parade, striking dozens of people, the criminal complaint said. He allegedly ignored several calls by officers to stop his vehicle and continued to strike paradegoers, according to the complaint.
Dozens of children were among the victims including Jackson Sparks, 8, who was killed.
More Related News
A foot of snow was already recorded in Buffalo, New York -- a daily record.
An assailant in the fatal shooting of a man on an Amtrak train in Missouri remained on the run Sunday, authorities said.
The suspect died as an FBI team breached the temple.
"We are going to keep pressuring on this issue. We are not going to roll over," the Majority Whip said Sunday.