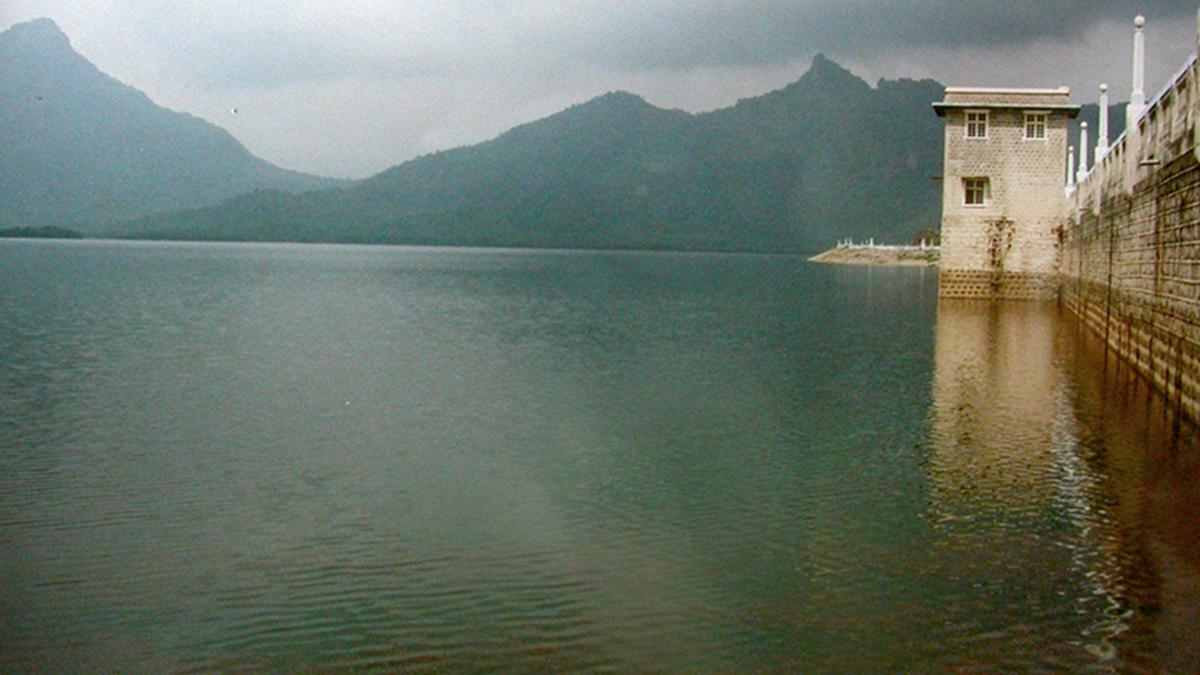 Water level in Papanasam dam stands at 103.70 feet
The Hindu
Water level in Papanasam dam on Tues. was 103.70 ft. (max. 143 ft.), inflow 805.567 cusecs, discharge 138.50 cusecs. Manimuthar dam 71.85 ft. (118 ft.), inflow 775 cusecs, discharge 35 cusecs.
Water level in Papanasam dam on Tuesday was 103.70 feet (maximum permissible level 143 ft.) with an inflow of 805.567 cusecs and discharge of 138.50 cusecs. The water level in Manimuthar dam was 71.85 ft. (118 ft.) with an inflow of 775 cusecs and discharge of 35 cusecs.
More Related News
CWI withdraws Dominica as co-host of T20 World Cup due to delay in venue upgrades. CWI understands govt's decision & looks forward to working with them in future. Contingency plans ready; tournament schedule expected soon.
Check out the new adventure zones in and around Visakhapatnam
Someone in China created thousands of fake Meta social media accounts designed to appear to be from Americans and used them to spread polarising political content.
Climate change has been one of the biggest threats of this era posing major challenges to food and water security to not just human beings, but all species. But can science and technology address some of these issues, if not all, and offer a glimmer of hope of a sustainable future? Experts say yes.
India, Australia, U.K. co-hosted 1st Indo-Pacific Conf. in London to address security issues, build resilience & enhance stability. High Commissions of India & Australia welcomed U.K.'s interest in the region. India's High Commissioner rejected allegations of govt. killing separatists & U.S. prosecutors unveiled charges against Indian national in attempted murder-for-hire case. High Commissioner & Australian High Commissioner agreed to allow investigation results to be brought forward.
The workshop is tailored for a diverse audience, beckoning those eager to adopt a millet diet, individuals seeking a healthier way of life, and those grappling with lifestyle disorders.
Top news developments from Telangana today, December 1, 2023
Taslima Nasrin's novel Lajja brought her fame, a fatwa, and exile. Her works have been banned and fatwas renewed, and her views on patriarchy, gender injustice, and sexual freedom have caused controversy. Her new poetry collection Burning Roses in My Garden comprises poems that range in topic from love to language, country, and humanity. Nasrin's voice is soft, wistful, and reflective, and her blend of ideology and sensitivity is unique.
.Varavara Rao allowed to travel to Hyderabad for cataract surgery: NIA court permits activist to travel Dec 5-11; must report to NIA Dec 4 and provide details of journey. Court warns against misuse of liberty.