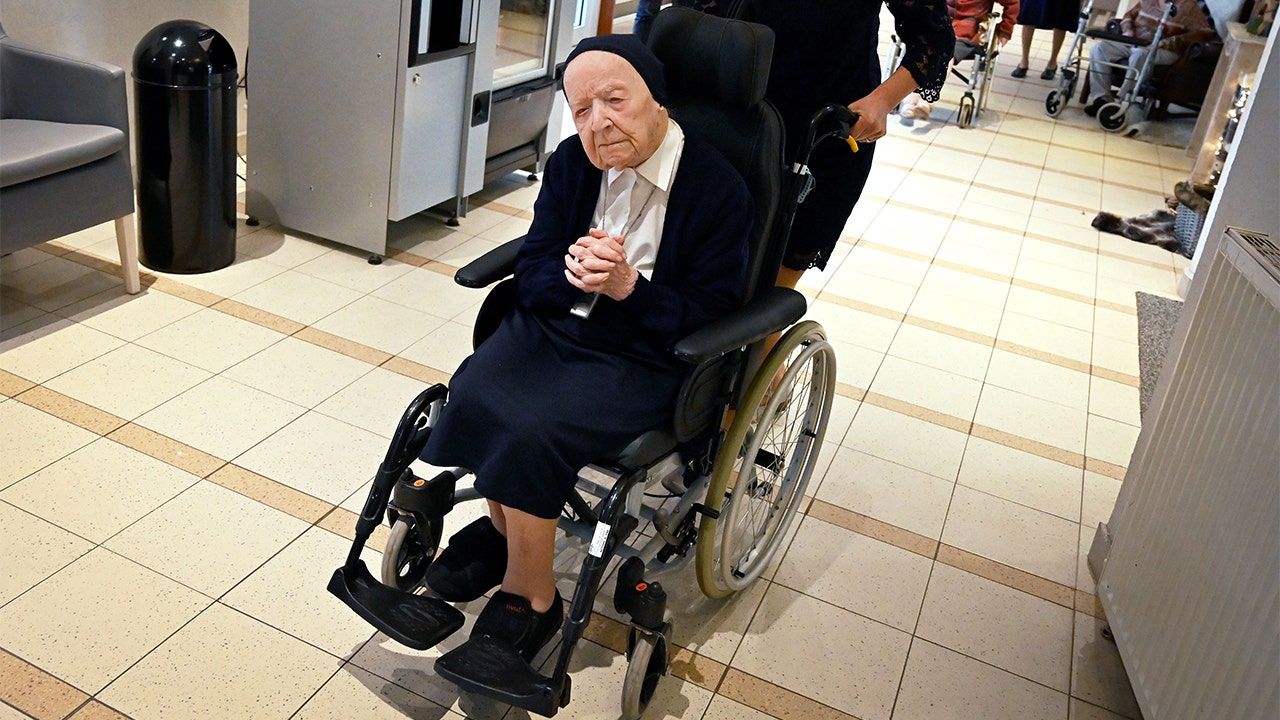 Was it T-cells or prayer? 116-year-old nun survives COVID-19
Fox News
Whether it was the power of her prayers or her T-cells that did it, 116-year-old French nun Lucile Randon has survived COVID-19.
CLICK HERE FOR FULL CORONAVIRUS COVERAGE French media report that the nun, whose religious name is Sister André, tested positive for the virus in mid-January in the southern French city of Toulon. But just three weeks later she is fit as a fiddle — albeit it in her regular wheelchair. She is even healthy enough to look forward to her 117th birthday on Thursday. She told Var-Matin newspaper "I didn't even realize I had it."
More Related News
President Biden may end up meeting with Ukrainian President Volodymyr Zelenskyy during an upcoming trip to Poland that some have speculated could coincide with the one year anniversary of Russia's invasion.
French special forces operators boarded an Iranian smuggling vessel bound for Yemen this month, uncovering thousands of assault rifles and 20 anti-tank guided missiles.
The European Parliament's legal affairs committee unanimously voted to lift the protective immunity of two lawmakers who are allegedly linked to a major corruption scandal.
Michigan man Ibraheem Izzy Musaibli was convicted of providing material support to ISIS following a nine-day trial and just four hours of jury deliberation.
National security alarm bells are ringing due to Iran's warlike saber-rattling and terrorism in Latin America, prompting a warning from some in Congress.
Boris Johnson, the former prime minister of the United Kingdom, joined 'Special Report' following a visit with congressional leaders and a trip to Ukraine.