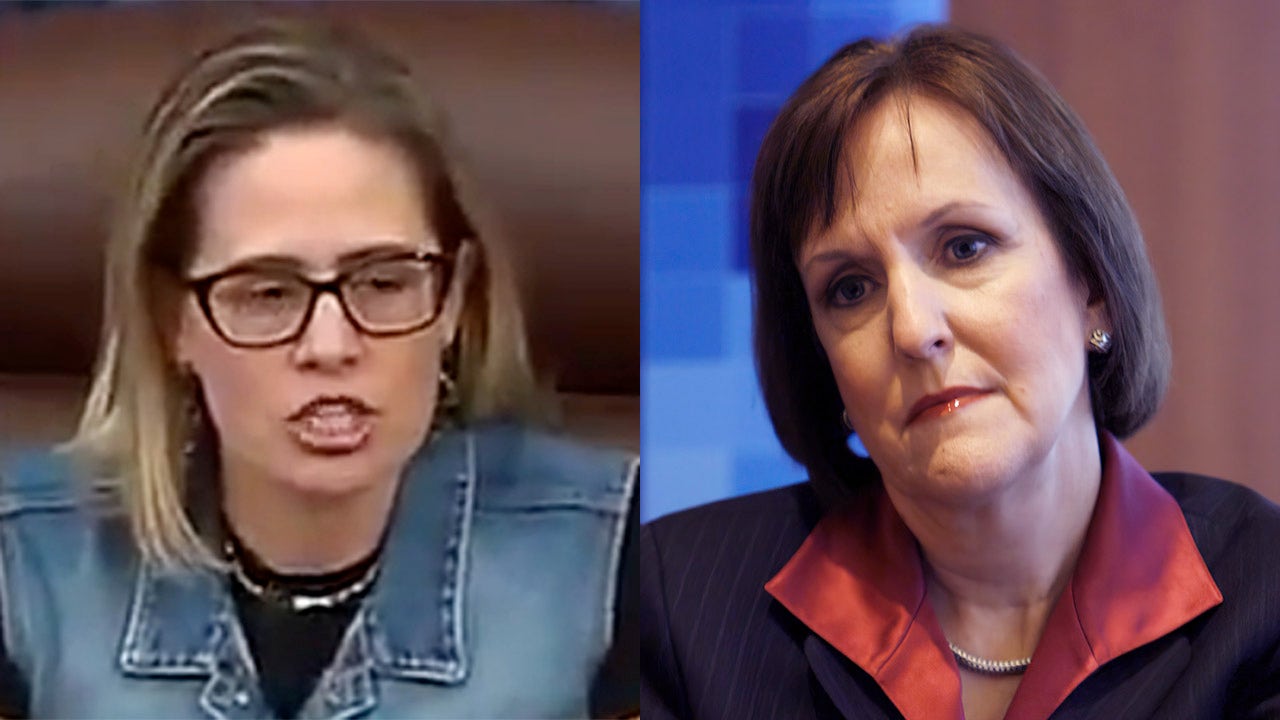 WaPo editor joins liberal critics targeting Kyrsten Sinema for wearing denim on Senate floor
Fox News
The Washington Post's Karen Tumulty joined a throng of liberals expressing their disapproval of Sen. Kyrsten Sinema's, D-Ariz., choice of attire Tuesday as she complained about her wearing a denim vest on the Senate floor.
The video of her more casual attire has racked up millions of views online.
"There used to be a sign in the Senate Press Gallery admonishing journalists they were not allowed to wear denim into the chamber. Hill reporters: is it still there?" Tumulty wrote on Twitter.
More Related News
Florida Gov. Ron DeSantis is proposing pay increases for law enforcement officers statewide and bonuses for first responders as he ramps up efforts to recruit dissatisfied police officers from other states.
A now-former spokesman for District of Columbia Democratic Mayor Muriel Bowser told Fox News on Wednesday that President Biden's tenure in office has led him to change party affiliation.
Northern California officials decried the criminal justice system Tuesday after two suspects in a homicide case were released last month while awaiting trial, putting the spotlight once again on the state's efforts to reform the money bail system.
Symone Sanders, a deputy assistant to President Biden and senior adviser and chief spokesperson for Vice President Kamala Harris, will leave her role at the end of the year.
The Select Committee investigating the Jan. 6 Capitol riot voted unanimously Wednesday to approve a criminal contempt of Congress resolution against Trump-era Department of Justice official Jeffrey Clark.
Sen. Tom Cotton criticized President Biden for shifting the blame on multiple crises.
Washington Republican Rep. Cathy McMorris Rodgers told Fox News Wednesday she is "hopeful" modern developments in science and technology will help turn public opinion on abortion.