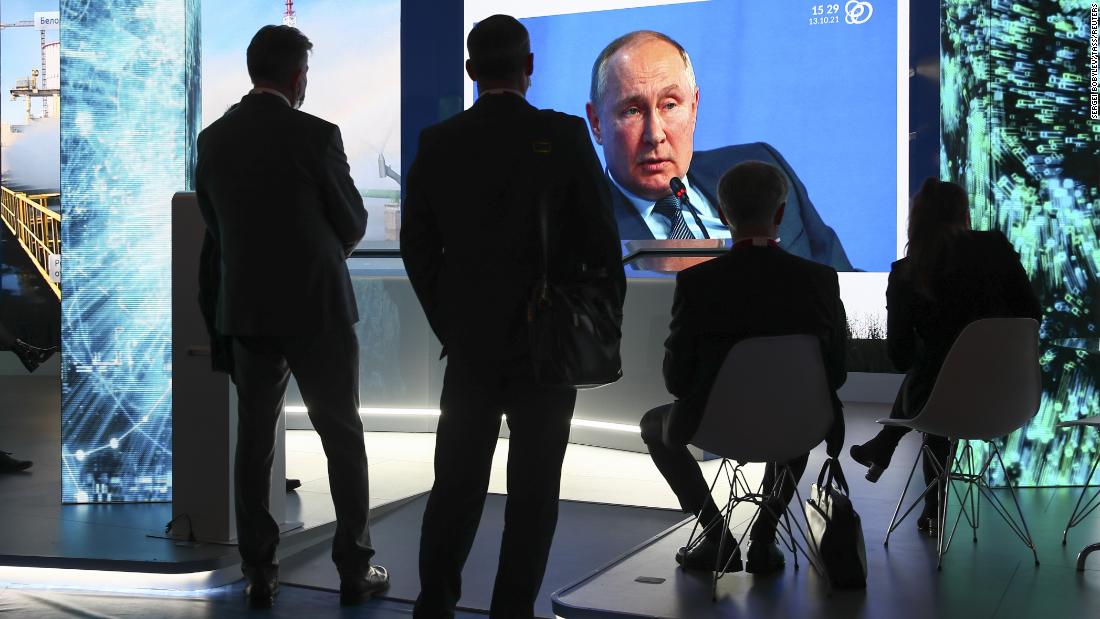 Vladimir Putin says Russia is not using energy as a weapon
CNN
President Vladimir Putin has rejected accusations that Russia is deliberately driving natural gas prices higher in Europe by withholding exports.
Speaking at an energy conference in Moscow on Wednesday, Putin called the accusations "politically motivated" and without evidence. His comments came as EU officials said lower than anticipated supplies of Russian gas were partly to blame for Europe's energy crisis and pledged to accelerate the bloc's efforts to wean itself off fossil fuels.
"Russia is not using any weapons," Putin said. "Even during the hardest parts of the Cold War, Russia regularly fulfilled its contractual obligations and supplied gas to Europe," he added.
More Related News
Singapore's Parliament has approved a law giving broad powers to the government to deal with foreign interference -- sparking concern from the opposition and experts about its wide scope and limits on judicial review.
Communication lines between North Korea and South Korea will be restored from Monday at 9am local time, according to North Korean state media.
China sent 38 warplanes into the skies around Taiwan on Friday, the highest number of Chinese military aircraft to breach the island's Air Defense Identification Zone in a single day since Taipei began publicly reporting such activities last year, Tawain's Defense Ministry said Friday night.
Japan's ruling Liberal Democratic Party (LDP) elected former top diplomat Fumio Kishida as its new leader on Wednesday after a tightly contested race that ended in a runoff vote -- clearing a path for him to become the country's next Prime Minister.
Canada observed its first national holiday honoring victims and survivors of the country's residential school system.