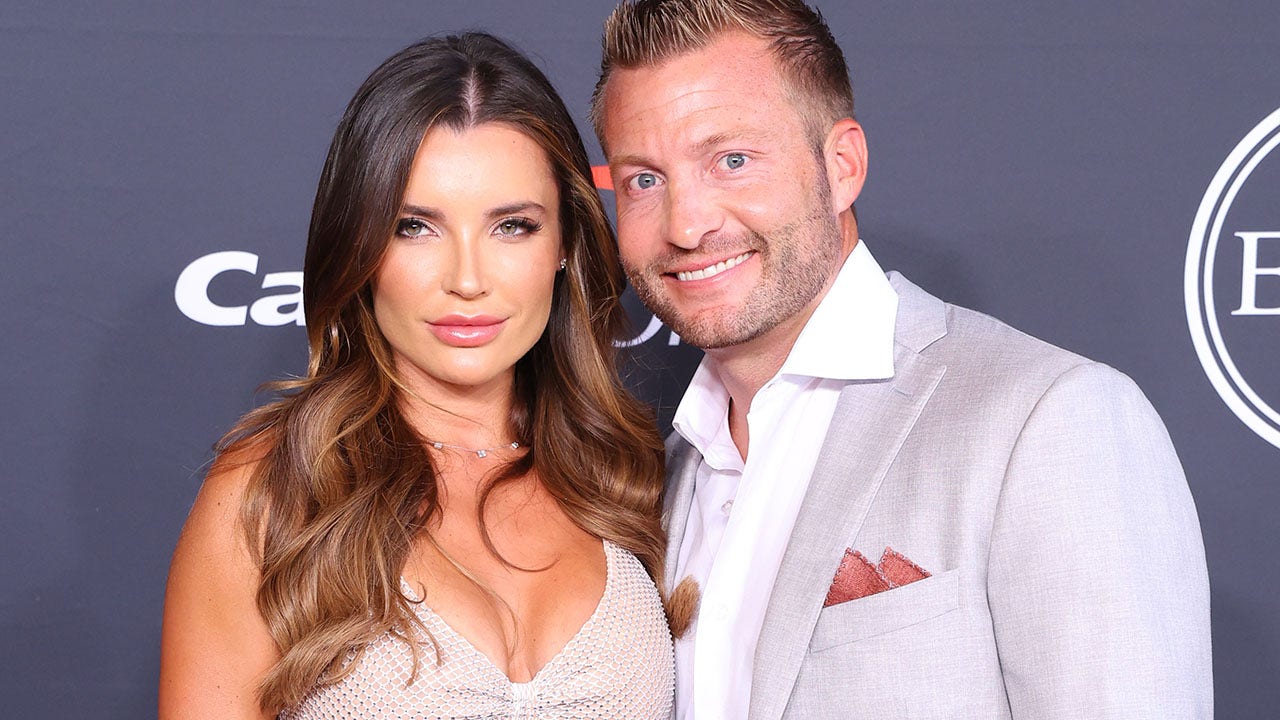 Veronika Khomyn, wife of Rams' Sean McVay, opens up on toughest part of marriage: 'It's impossible'
Fox News
Veronika Khomyn, the wife of Los Angeles Rams coach Sean McVay, shared about the struggle of being married to an NFL coach in an Instagram post.
Ryan Gaydos is the sports editor for Fox News Digital.
"Time together. For sure. Time for friends & family. When so much responsibility comes with a job it's hard to be able to be present in all areas of life all at the same time. It's impossible," she wrote, via the New York Post.
More Related News
"Blues Clues" host Steve Burns got candid about his struggle with depression while filming the popular children's show.
Nearly 20 years after Pearl Jam filed a complaint against Ticketmaster, Taylor Swift fans are upset with the company for canceling the public sale of "The Eras Tour."
Candace Cameron Bure experienced "a lot of loss" this year, and is looking forward to slowing down for the holiday season to be fully present with her family.
Taylor Swift fans vented frustration with the singer and Ticketmaster over their silence after the ticket company canceled Friday sales due to "extraordinarily high demands."
Ellen Pompeo, who starred as Meredith Grey for 19 seasons will leave "Grey's Anatomy" in February. The star penned a goodbye note to her fans which she shared on Instagram.
Roslyn Singleton, an "America's Got Talent" and "The Ellen DeGeneres Show" fan favorite, died on Tuesday after battling brain cancer. The Navy veteran was 39.
Taylor Swift fans vented their frustration with Ticketmaster Thursday after the ticket company canceled Friday sales due to "extraordinarily high demands."
Kim Kardashian posed for a lingerie set on Instagram Wednesday as rumors swirl that her ex, comedian Pete Davidson, is dating model Emily Ratajkowski.
Larsa Pippen and Marcus Jordan have been in the spotlight over the last week, and they were seen together again recently going to Swan in Miami.
Robert Clary, star of the 1960s sitcom "Hogan's Heroes," and a World War II Nazi concentration camp survivor, has died at 96.
"I, Tonya" actress Allison Janney donned a sheer black gown for the red carpet premiere of the new Amazon Prime Video film "The People We Hate at the Wedding."