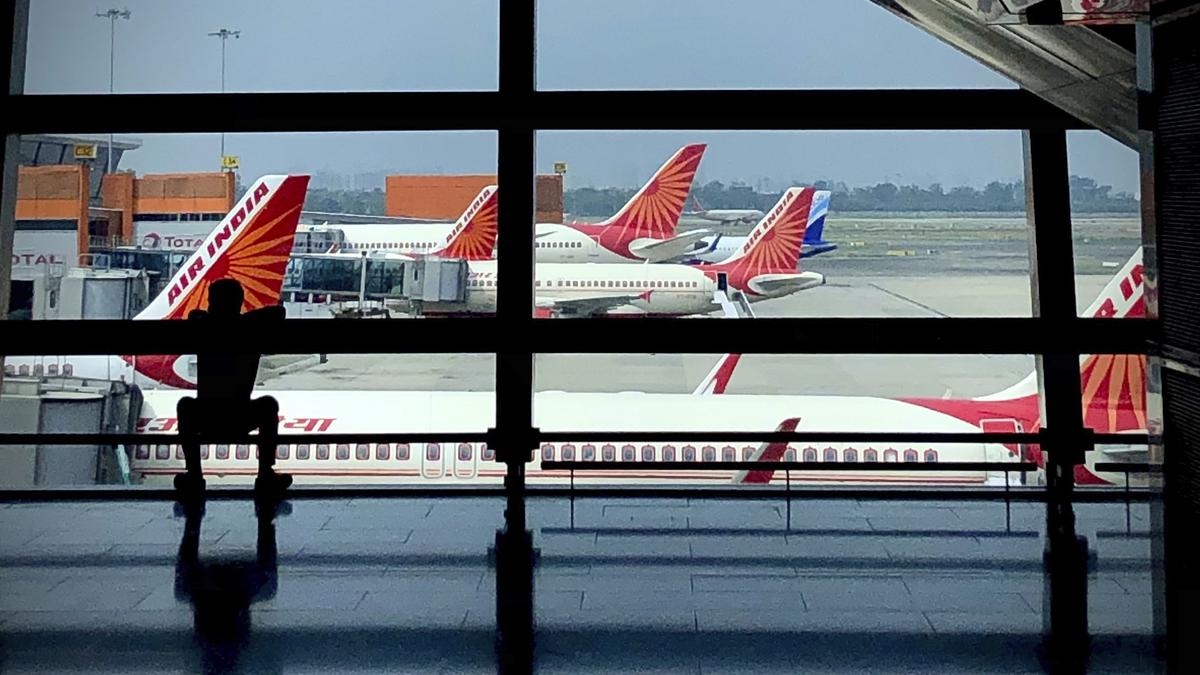 Urinating incident | Co-passenger says it was triggering to hear accused's father claim that incident did not happen
The Hindu
Delhi Police arrested Shankar Mishra from Bengaluru after he was traced to that city through technical surveillance
It was triggering to hear the father of an inebriated man who urinated on a female passenger in an Air India flight claim that the incident did not happen, a co-passenger has said, as he noted that the accused was incoherent and blamed the pilot for the inaction in dealing with the situation.
Dr. Sugata Bhattacharjee, a U.S.-based renowned Doctor of Audiology, was seated next to Shankar Mishra who allegedly urinated on a woman co-passenger during the November 26 Air India flight from New York to New Delhi.
"I would not have been this vocal. I waited but when his father said this did not happen, is what triggered me," Mr. Bhattacharjee told PTI in an interview over the phone.
"The dignity of a woman was played with. The Tatas name has been tarnished. It's not a happy story. But at the end of the day, it was a moral call for me, it was morality and I thought it was my moral obligation to stand and make a complaint and I did," he said.
Also Read | Co-flyer says Air India pilot made traumatised woman wait for 2 hours before allocating seat
Mr. Mishra's father had said in Boisar near Mumbai last week that his son is innocent and that he cannot do such a thing to a woman his mother's age.
Delhi Police arrested Mr. Mishra, 34, from Bengaluru after he was traced to that city through technical surveillance. He has been sent to judicial remand for 14 days by a Delhi Court which rejected a plea by police for his custody.
More Related News
Judge urges estranged couple to reunite for sake of child; asks father to consider if ego is bigger than child's future. Court can only persuade, not force, couple to live together for child's benefit. 90% of couples find themselves incompatible after marriage, but make it work for sake of kids.
Arunachal Pradesh CM assured that the three Wushu players of the State, who could not participate in the Asian Games at Hangzou in China, will be treated as participants of the Indian Wushu team and given ₹20 lakh incentive
From food courts to in-house apps - a look at how canteens in Chennai's leading colleges have evolved
CWMA to meet in Delhi on Sept 29 to review water availability; TN to press for 12,500 cusecs till Oct 15; shortfall of 7.8 tmc ft to be made good; Karnataka has 59.43 tmc ft storage; TN realised 42.79 tmc ft since June 1.
Kerala's Local Self-Govt Dept. to use NSS units to turn 3,000 garbage dumps into 'Snehaaramam' parks. NSS units to receive ₹5,000 from Suchitwa Mission, local bodies to fund rest. Project to be launched on Oct 2, to be completed by Jan 1. NSS volunteers to also study material collection & composting units.
65% of homes affected by land subsidence in Joshimath, Uttarakhand; 355 families relocated. Post Disaster Needs Assessment team of 35 found 1,403 of 2,152 houses need immediate attention. Causes of damage include weak building materials, structural flaws, and location on steep slopes.
Jony Ive, Apple's former design chief, and OpenAI CEO Sam Altman discussing building AI hardware device. SoftBank CEO Masayoshi Son involved in conversation. Ive left Apple in 2019 and co-founded LoveFrom. OpenAI has seen success, prompting companies to invest billions in tech.
At Meta Connect, Zuckerberg to update investors on plan to build metaverse, a future of computing. Stakes high as investors last year slammed company for spending on metaverse. Developers to assess apps for new hardware, investors to scout signs of gamble. AI-powered virtual assistants with personalities to be embedded in apps.
TN CM M.K. Stalin announces 50K govt jobs in 2 yrs; 17K this yr. He lauded Vadivelu's family for donating his organs & appreciated govt employees. Delay in TNPSC exam evaluation due to sheer no. of candidates; govt taking measures for job aspirants incl. Naan Mudhalvan scheme. Ministers, CS present.
Kerala's second Vande Bharat Express to run on alternate days in orange and blue. Maintenance/inspection yard in Thiruvananthapuram. Train cannot be extended to Mangaluru due to insufficient time. Railways' task is to bring uniform speed of 110 km/hr in 1st phase, 130 km/hr in 2nd & 160 km/hr in 3rd phase. Fencing needed to allow train to run beyond 130 km/hr. Track design speed 210 km/hr, but trains operate at lowest permissible speed for safety.
Members of TARATDAC demand posting of sign language interpreters in Govt offices to help those with speech/hearing impairment. They staged a demonstration in Ramanathapuram Collectorate. Rajkumar said illiterate people face difficulty in communicating with officials. Govt should appoint sign language interpreters to reduce difficulties faced by those with speech/hearing impairment. Petition handed to Collector.