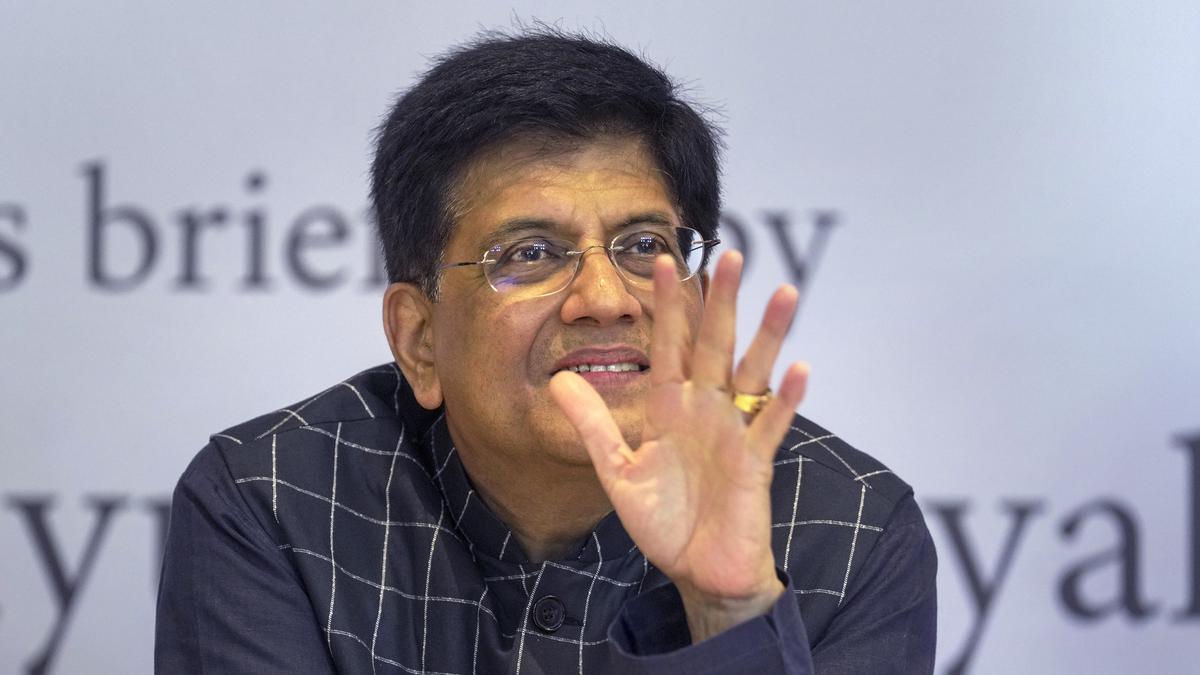 Union Minister Piyush Goyal to visit Washington for 13th India-US Trade Policy Forum
The Hindu
Piyush Goyal will participate at the delegation level talks of India-US Trade Policy Forum on January 11
Commerce and Industry Minister Piyush Goyal will visit the United States to engage his American counterpart as part of the 13th India-US Trade Policy Forum (TPF) during January 9 to 11.
Mr Goyal will participate at the delegation level talks of the India-US Trade Policy Forum that will be held on January 11 in Washington DC. Ahead of the meeting, he will interact with USTR (US Trade Representative) Ambassador Catherine Tai for a one-on-one engagement, informed a government press release.
He will also meet Secretary of Commerce Gina Raimondo during his stay in Washington DC. "The 12th TPF Ministerial meeting was held on 23 November 2021 after a gap of four years in New Delhi," the press note said.
Mr Goyal will meet leading American entrepreneurs, CEOs of "reputed multinational enterprises and attend a community meeting in New York during the first part of the visit. The TPF is led by the Commerce and Industry Minister from the Indian side and Ambassador Catharine Tai from the side of the U.S. administration.
More Related News
An interpretation that the 2018 verdict extends to the armed forces would seriously dent the command structure and internal discipline, says govt.
ERODE Four candidates, including two independents, filed their nomination papers to contest the by-e
ERODE Restriction on carrying cash and seizure of cash for want of valid documents as part of the en
In the chargesheet comprising more than 1,200 pages filed by Deputy Superintendent of Police P.S. Zala in the CJM's court, Mr. Patel was shown as the tenth accused
It was acute in the northern and eastern States of India
Shankar Mishra, accused of allegedly urinating on a woman on board an Air India flight from New York to Delhi on November 26 last year, was arrested by the Delhi Police on January 6
The institute has been at the centre of a storm following a protest movement by students demanding the resignation of the institute's director Shankar Mohan for alleged caste discrimination
It has been in the epicentre of heavy fighting.