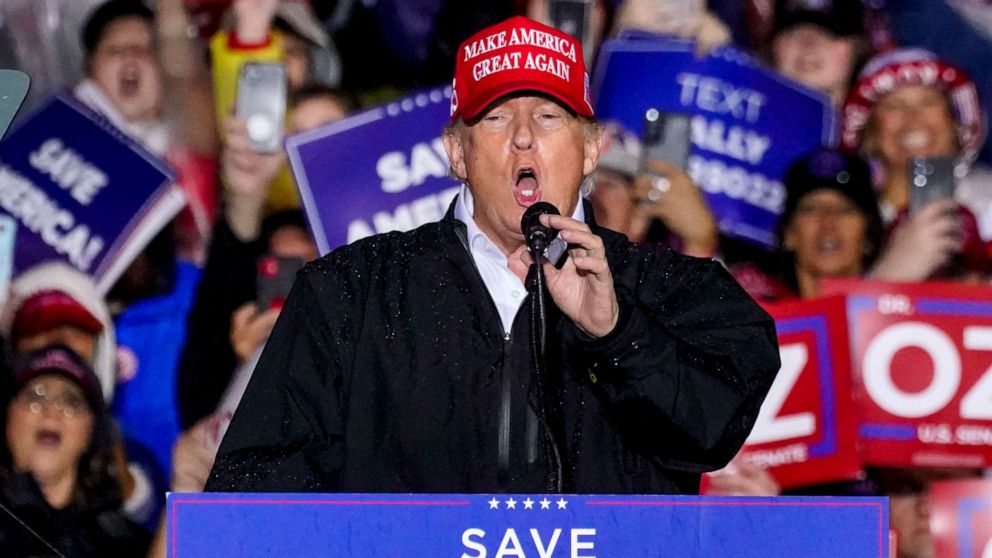 'Ultra-MAGA' frame gains traction for Democrats: The Note
ABC News
Former President Donald Trump has already injected election conspiracy theories into Pennsylvania's Senate primary, which is almost certainly headed to a recount.
The TAKE with Rick Klein
It looks like Democrats won't be campaigning on the economy or the stock market -- or baby-formula distribution for that matter.
But Republicans this week may have helped Democrats put some meat on the "ultra-MAGA" bones that President Joe Biden is favoring when it comes to midterm framing. Next week is likely to bring more GOP nominees who make similar campaign messaging make sense for the party in power.
The Republican candidate for governor in Pennsylvania, Doug Mastriano, is a 2020 election denier who was at Jan. 6 rally and played a key role in legal and legislative efforts to try to overturn the election. His Democratic opponent, Josh Shapiro, is labeling him a "dangerous extremist" who is "anti-democracy."