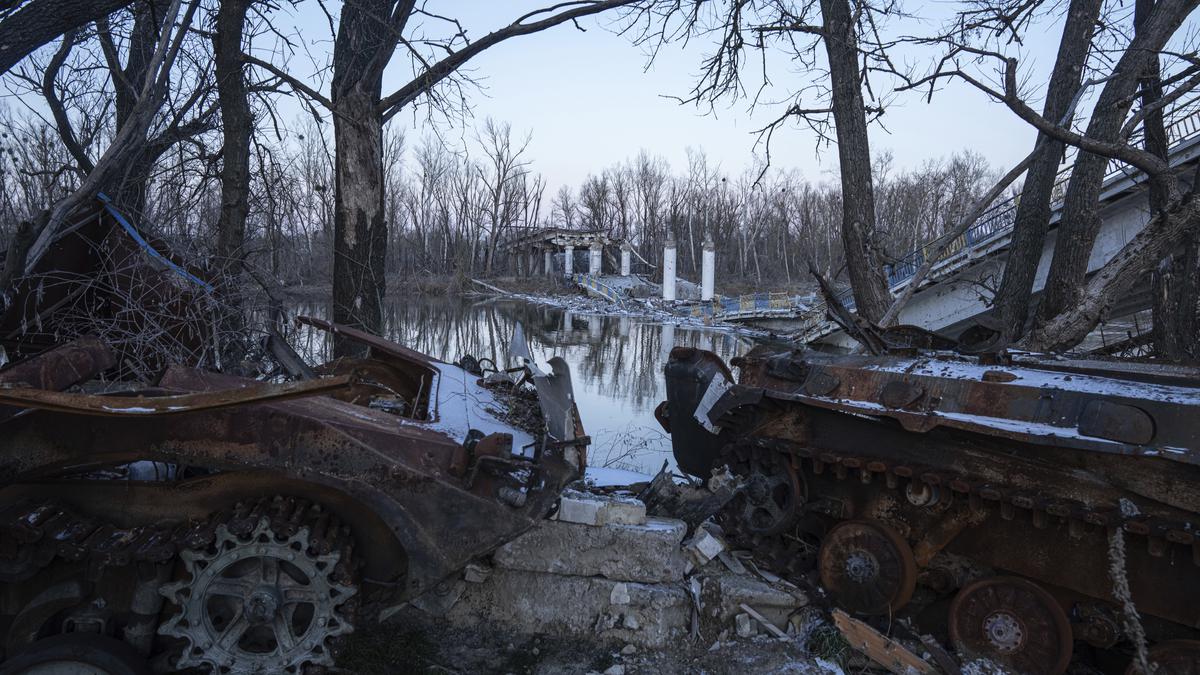 U.K. to host international meet on Ukraine war crimes probe
The Hindu
The ICC based in The Hague is currently carrying out an investigation into war crimes and crimes against humanity in Ukraine
The U.K. will host a meeting of justice ministers in March to discuss ways to support the International Criminal Court's investigation of alleged war crimes in Ukraine, the government said Saturday.
The ICC based in The Hague is currently carrying out an investigation into war crimes and crimes against humanity in Ukraine.
ICC prosecutor Karim Khan is set to take part in the March meeting with ministers from around the world, London said.
Mr. Khan in December urged the international community to get behind and fund the ICC probe, saying: "We need the tools to do the job. We do not have those tools."
The U.K. government said the meeting "aims to increase the global financial and practical support being offered to the ICC and coordinate efforts to ensure it has all it needs to carry out investigations and prosecute those responsible".
Deputy Prime Minister Dominic Raab, who will co-host the meeting, said the participants will discuss how to help gather information and share evidence of atrocities as well as how to support victims.
"Russian forces should know they cannot act with impunity and we will back Ukraine until justice is served," Mr. Raab said.
More Related News
The AIADMK lodges a complaint with Chief Electoral Officer Satyabrata Sahoo
The YSRCP government has neither offered jobs to the BCs nor funds to the scores of corporations formed merely to appease the communities, alleges the TDP leader
The project, worth ₹404.45 crore, was awarded based on a tender floated in October 2021
The party proposes to organise 8,000 grama shabas under the programme till March 30, says Sunil Deodhar
Facility will provide support to the pharma firm's worldwide knowledge services, initially have 800 employees, 1,800 in near future, company says after meeting of leadership with KTR
Composed by Marathi poet Raja Badhe, the song will be adopted on February 19, i.e. on the birth anniversary of Maratha warrior-king Chhatrapati Shivaji
ST panel seeks action-taken report in 3 days, failing which it may exercise powers of civil court to issue summons
The exhibition, broadly reflects the varsity's vision to promote teaching, research and outreach in environmentally clean methods of energy production, conservation and utilisation
Chaos filled the air during the public hearing organised by the Tamil Nadu Pollution Control Board a