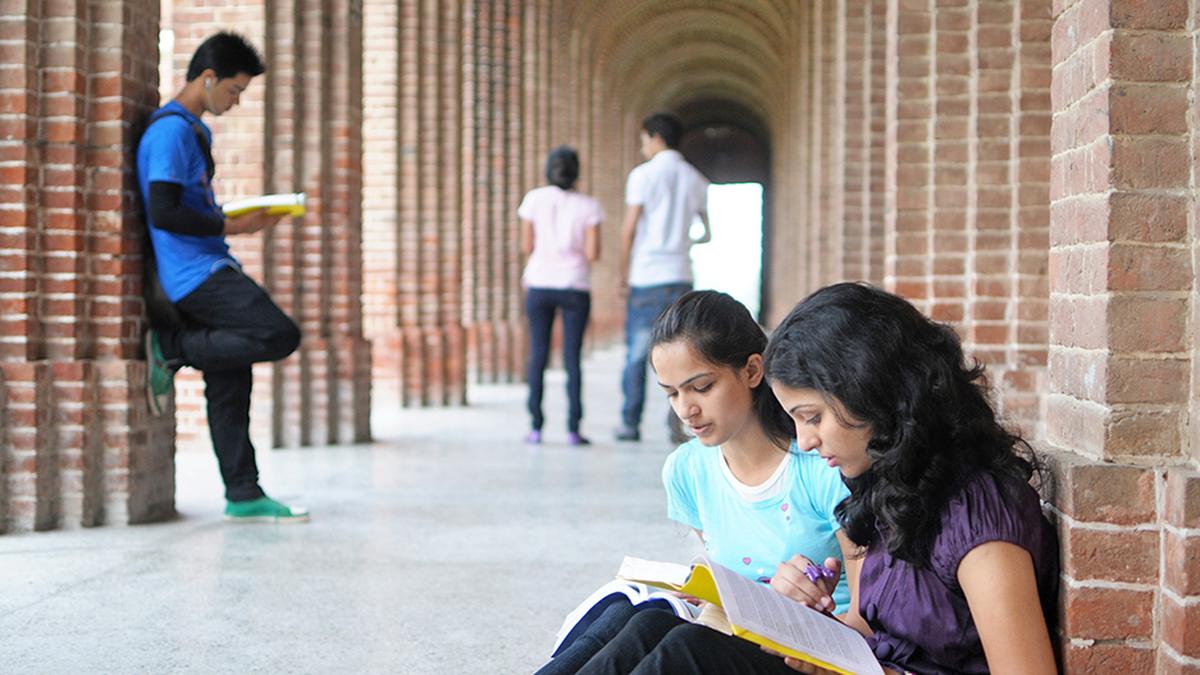 U.K. inflation: Studying abroad for Indian students gets tougher amid struggle for affordable living
The Hindu
The unfolding scenario concerning the inflation is making some study abroad aspirants in India apprehensive about choosing U.K. as their destination.
Indians may have been issued the largest number of U.K. students visa this year but finding accommodation and surviving in cities where their colleges or universities are based has become a challenge for international students with the increase in inflation.
According to students and industry experts, the study abroad journey has become a bumpy road for the students who have just moved to the country making it no less than a nightmare to have no roof over their heads in a country that is completely alien to them.
Their woes aren't limited to finding an affordable accommodation but also surviving amid continuously rising food inflation which has increased their daily expenses.
U.K. inflation jumped to a record high in 2022. The Consumer Prices Index, including owner occupiers' housing costs (CPIH), rose by 8.8% in the 12 months upto September 2022. As per the November stats by the Office for National Statistics, the inflation rate sky-rocketed at 9.3%.
According to British High Commission's statistics, India has now overtaken China as the largest nationality being issued sponsored study visas in the U.K. Indians received the largest number of U.K. student visas at 1.27 lakh for the year ending in September 2022.
"I was forced to spend around ₹1 lakh while shifting between Airbnbs between October 1 to October 21 last year and had over 10 in-person viewings for accommodation after arriving in London. I was out everyday on weekdays too after college," said Chayanika Dubey, who flew to the U.K. three months back to pursue Masters in Administration and Cultural Policy at the Goldsmiths University of London.
Naman Makkar, a student currently pursuing MSc in International Business at Aston University in Birmingam, tries to stay optimistic while battling such high prices.
More Related News
Punjab NRI Affairs Minister Kuldip Singh Dhaliwal sought intervention of External Affairs Minister S. Jaishankar as nearly 700 Indian students are facing deportation from Canada after their "admission offer letters" to educational institutions were found to be fake
Air India said it will send a ferry flight to Russia after a San Francisco-bound Air India flight from New Delhi made an emergency landing in Magadan airport after a technical glitch on June 6.
The Duke of Sussex, as he is formally known, maintained in his witness statement to London's High Court that he was not bringing the case out of a vendetta against the tabloids.
Explaining the reason behind the recent clash between ethnic Serbs and Kosovo peacekeepers and looking at the history between the two entities
An earthquake with a preliminary magnitude of 4.9 struck southern Haiti early Tuesday, killing at least four people and injuring 36 others, authorities said.
The British government has said it was aware of about 100 such stations around the world
A Pakistani court on June 6 ordered the immediate release of Pakistan Tehreek-e-Insaf (PTI) Vice Chairman Shah Mehmood Qureshi, who was arrested following the May 9 violent protests
Iran is claiming that it has created a hypersonic missile capable of travelling at 15 times the speed of sound
Ukraine and Russia are trading accusations of blame for the damage to the Kakhovka dam and hydroelectric power station, which are located in a part of Ukraine that Moscow controls
Hong Kong's government said on June 6 that it is seeking a court order to prohibit people from broadcasting or distributing the protest song "Glory to Hong Kong"
The NYPD has once again come under scrutiny for its unconstitutional 'stop and frisk' policy, a court-appointed Federal Monitor reported