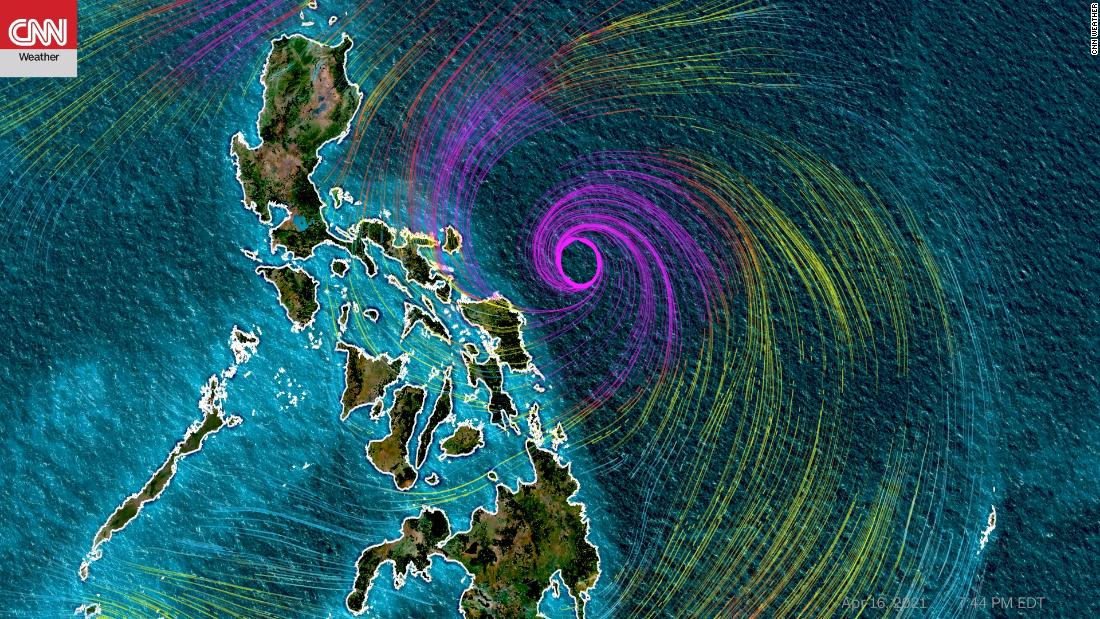 Typhoon Surigae is rapidly strengthening and could move dangerously close to the Philippines
The first typhoon of the season in the West Pacific is expected to come dangerously close to the Central Philippines this weekend.
Typhoon Surigae has been slowly moving toward the Philippines since it developed earlier this week, but over the past 24 hours the storm has rapidly intensified. Surigae, known locally in the Philippines as Typhoon Bising, has developed from a tropical storm Thursday to the equivalent of a Category 4 hurricane with winds of 135 mph (215 kph).