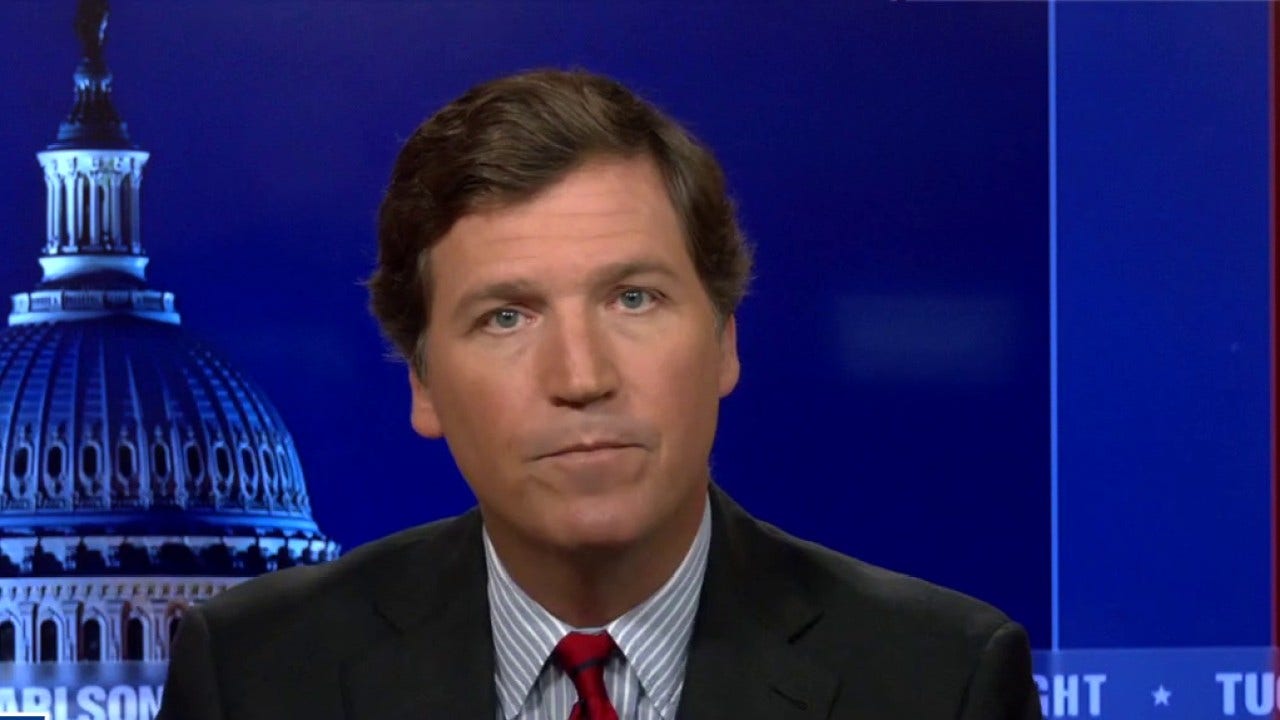 Tucker Carlson: Republican leaders are siding with Joe Biden
Fox News
Tucker Carlson calls out Republicans for siding with political opponent President Joe Biden and going against their constituents on "Tucker Carlson Tonight."
Nowhere is this trend more obvious than in the Rio Grande Valley of Texas. That's a place which for generations has been a Democratic Party stronghold. As recently as 2018, a Democrat called Henry Cuellar won his district in south Texas with fully 84% of the vote. His district is 80% Hispanic and for decades that meant it went Democrat. But then last cycle, that began to change. Two years ago, Cuellar's percentage of the vote plummeted by 26 points in one cycle. The same thing happened to Congressman Filemon Vela and Vicente Gonzalez. They also represent districts on the border with Mexico in Texas.
Both went from huge wins in 2018 to marginal victories in 2020. Hispanic voters are no longer automatically Democrats. In fact, they are openly hostile to the Democratic Party. Joe Biden's support among Hispanics has dropped to a stunning 24%. That's the lowest among any ethnic group in America.
More Related News
Sen. Tommy Tuberville, R-Ala., slams Transportation Secretary Pete Buttigieg for failed energy policies and blaming oil and gas companies for soaring prices.
America's armed forces are facing the worst recruiting crisis and Biden's Pentagon is blaming the economy. But the reality is far more troubling.
A man from Florida is charged with raping a woman near the bar at Walt Disney World Dolphin Resort the night after security had to separate him and his wife after a fight at the hotel.
Democratic Senate candidate Gary Chambers, Jr. criticized President Joe Biden over inflation and accused him of "taking away people's rights" during a radio interview last week.
Former Trump admiinistration White House counsel Pat Cipollone will testify in a private meeting with the House January 6 committee on Friday, Fox News has confirmed.
'Lawrence Jones Cross Country' host said that the American people are seeing Democrats as hypocrites after they campaigned on bringing better tone to government.
Art Del Cueto joined "Fox & Friends First" to explain why Texas should declare an invasion at its border with Mexico, pressing for action from Gov. Greg Abbott.
Richmond Police will hold a press conference after saying they thwarted a plot to carry out a mass shooting in the city on July 4, saying they seized multiple firearms.
Jesus Alvarado-Flores, 27, was arrested after troopers discovered nearly 100 pounds of meth hidden in his pickup truck during a traffic stop on I-8 in Yuma County, Arizona.
Texas sheriffs are sounding the alarm on the border crisis as some counties are forced to declare an 'invasion' in a desperate plea for help
Senate Majority Leader Chuck Schumer is expected to submit text of a Medicare prescription drug proposal to the Senate parliamentarian in a step toward a larger bill.