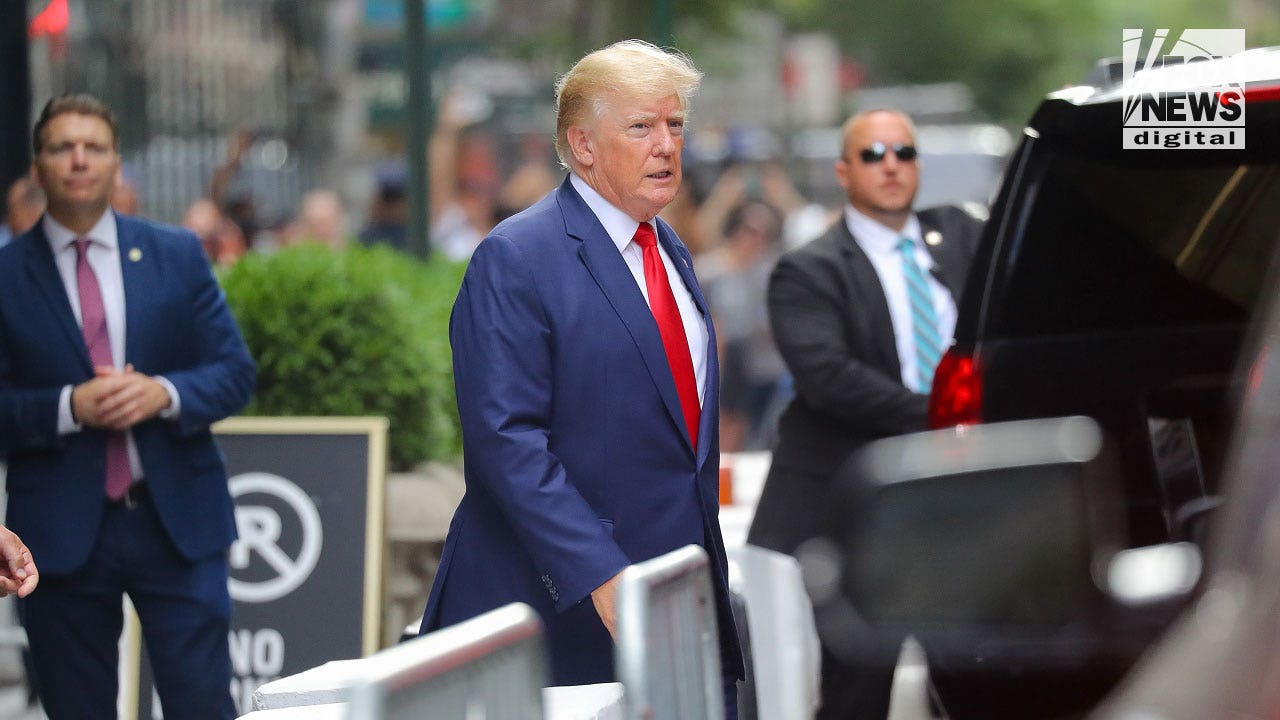 Trump targeted: A look at probes involving the former president; from Stormy Daniels to Russia to Mar-a-Lago
Fox News
Investigations are nothing new for former President Trump, whose administration, and post-presidency, have been plagued by probes into his family's business, his campaign and more.
Trump's presidency was clouded by investigations — several probed whether he colluded with Russia to influence the 2016 election, some focused on his finances, and others led to impeachment, making him the first president in United States history to have been impeached twice. Brooke Singman is a Fox News Digital politics reporter. You can reach her at Brooke.Singman@Fox.com or @BrookeSingman on Twitter.
Trump's post-presidential life is reminiscent of his days in the Oval Office, marred by probes which the former president and his allies say are all just part of an effort by his political opponents to derail his 2024 presidential campaign.
More Related News
Michael Cohen was convicted in 2018 on a number of charges related to hush money payments made to Stormy Daniels during Donald Trump's 2016 presidential campaign.
Bradford Ferrick allegedly had "thousands" of images and videos of child pornography, according to prosecutors, who allege he used hidden cameras to record medical exams.
ICE's Enforcement and Removals Operation arrested 220 illegal immigrants with criminal convictions that included domestic violence and drug crimes earlier this month.
House Speaker Kevin McCarthy on Saturday said he wants House committees to investigate whether federal funds are being used for "politically motivated prosecutions.'
Saturday, March 18, 2023 marks the 60th anniversary of the U.S. Supreme Court's unanimous ruling in Gideon v. Wainwright that criminal defendants have a right to a lawyer.
President Joe Biden on Friday denied that members of his family, including Hunter, Jim and Haille Biden, received more than $1 million in payments from a business associate of Hunter's, even though financial records show that they did.
It's undeniable. America's fishing fleets and the people who are part of them face wholesale destruction of their way of life. Green energy can't come at the expense of our way of life.
Environmental Protection Agency Administrator Michael Regan said Friday that states blocking contaminated waste from a toxic train derailment in Ohio was "impermissible."
A former State Department employee will spend 15 years in prison after he admitted to committing sex crimes with minors while he was working at the U.S. Embassy in the Philippines.
The U.S. military has resumed flights through international airspace over the Black Sea following the skirmish earlier this week between a US drone and Russian fighter jets.
Former President Donald Trump said Saturday that he will be arrested on Tuesday next week as the Manhattan District Attorney's office pursues an indictment of Trump for alleged hush money payments to Stormy Daniels.