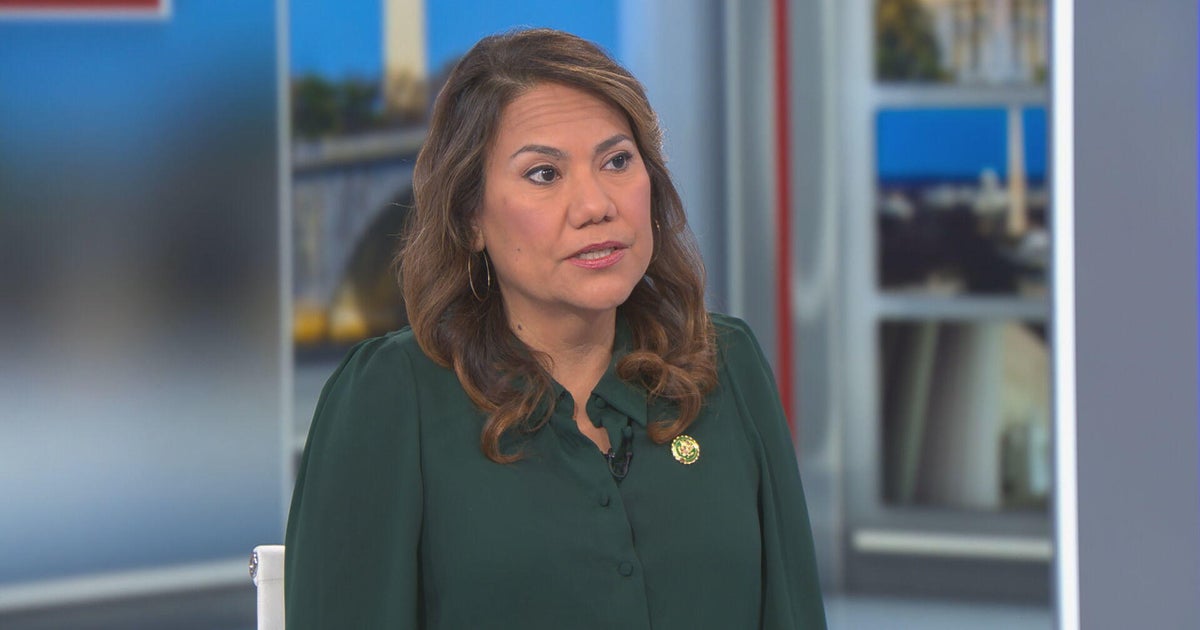 Transcript: Rep. Veronica Escobar on "Face the Nation," Jan. 8, 2023
CBSN
The following is a transcript of an interview with Democratic Rep. Veronica Escobar of Texas that aired on Sunday, Jan. 8, 2023, on "Face the Nation."
MARGARET BRENNAN: Welcome back to Face The Nation. President Biden travels to El Paso today after announcing new border enforcement actions last week. Democratic Congresswoman Veronica Escobar will travel with the president to Texas later today. I'm so glad you could join us.
More Related News
Tel-Aviv — About 100,000 Israelis took to the streets on Saturday for the third week of demonstrations against the country's new far-right, ultra-religious government.
Embattled U.S. Congressman George Santos, who is accused of lying about multiple aspects of his background, including his work history, ancestry and that his mother was in the World Trade Center on 9/11, has responded to some of the accusations he faces.
Washington — The former top counterintelligence official at the FBI's New York field office has been arrested and charged with violating U.S. sanctions on Russia and money laundering, the Justice Department said Monday.
Washington — House Democratic leader Hakeem Jeffries formally nominated California Reps. Adam Schiff and Eric Swalwell to serve on the House Intelligence Committee, even as House Speaker Kevin McCarthy has pledged to block their reappointments to the panel.
The husband of actress Riley Keough revealed during the late Lisa Marie Presley's memorial service on Sunday that they quietly welcomed in a daughter.
Tax season is officially underway, with the IRS on Monday starting to accept and process people's 2022 returns. Yet while millions of Americans will eagerly await their refund, experts say some people may receive a smaller check than usual.
The typical U.S. tax refund, which averaged $3,200 in 2022, is often the biggest check a household receives all year. And with inflation still high, some measures show that roughly a third of Americans are counting on their 2023 refund checks to make ends meet.
Former NFL player Peyton Hillis has been discharged from a Florida hospital, where he spent weeks in intensive care after saving his children from drowning in a lake, his girlfriend and sister said on social media.
Rev. Franklin Graham, one of the nation's most prominent evangelical leaders and high-profile supporters of former President Donald Trump, says he won't be endorsing anyone in the 2024 Republican primary race.
Spotify said Monday it will lay off 6% of the music streaming company's workforce, making it the latest big technology company to announce a sizable reduction in payrolls as the U.S. economy slows.
A man considered one of the chief aides to convicted drug boss Joaquin "El Chapo" Guzman pleaded guilty Friday in Chicago federal court to distributing more than 150 kilograms of cocaine and more than 30 kilograms of heroin.