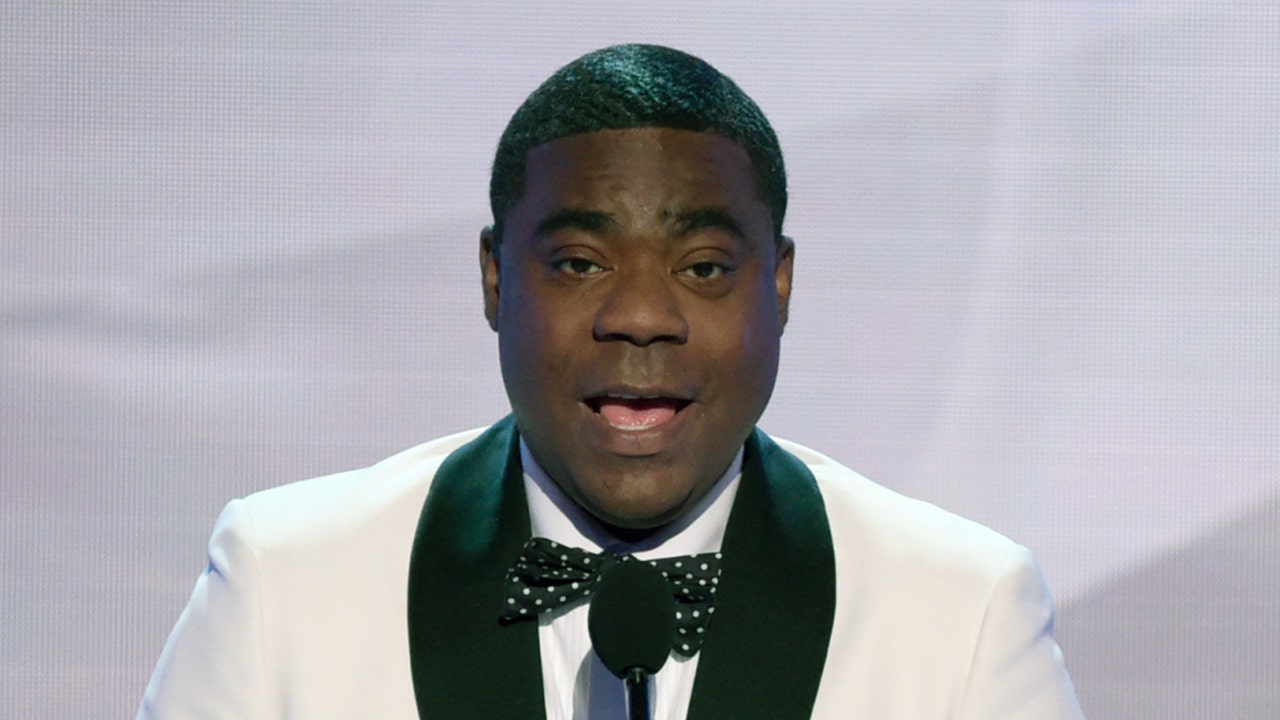 Tracy Morgan mispronounces 'Soul' at Golden Globes
Fox News
Golden Globes presenter Tracy Morgan apologized after mispronouncing the title of Disney-Pixar's award-winning "Soul."
The award was given to Pixar's "Soul," but Morgan misspoke and mistakenly said, "Sal." The actor did a double-take at the envelope in his hands before he could be heard chuckling at himself and correctly saying, "Soul."
More Related News
Angus Cloud's death was ruled accidental by the Alameda County Coroner, Fox News Digital can confirm. The "Euphoria" star died on July 31.
Gisele Bündchen bought her 10-year-old daughter, whom she shares with ex-husband Tom Brady, a horse farm to avoid paparazzi. The model wanted Vivian to ride in privacy.
Supermodel Naomi Campbell, 53, admitted she battled with drug and alcohol addiction to surpress her feelings during tumultuous times, in a new documentary.
Kansas City Chiefs tight end Travis Kelce and pop superstar Taylor Swift aren't exactly hot and heavy, according to a new report from The Messenger.
Cindy Crawford revealed rare details about her relationship with Richard Gere. The supermodel was 22 when she met the 39-year-old actor, and they were married from 1991 through 1995.
Danny Masterson's wife, Bijou Phillips, filed for divorce on Monday shortly after the "That '70s Show" star was sentenced to 30 years to life in prison for forcible rape.
Todd and Julie Chrisley's daughter Savannah said that her parents are "serving a life sentence" due the extreme conditions that she alleges her parents are enduring while in prison.
"The Brady Bunch" star Christopher Knight opened up about what he learned from starring on the beloved show and how the entertainment industry "saved" him when he became a child actor.
Prince Michael, first cousin of Britain's Prince Philip, the late Duke of Edinburgh, has a photo memoir titled "Crown, Art, and Fantasy: A Life in Pictures" about his royal upbringing.
Ozzy Osbourne said his fourth surgery this week will be his final one related to his neck and back problems "regardless" because he "can't do it anymore."
Victoria and David Beckham were told to keep their relationship quiet when they first started dating in the 1990s so they would meet up in parking lots.