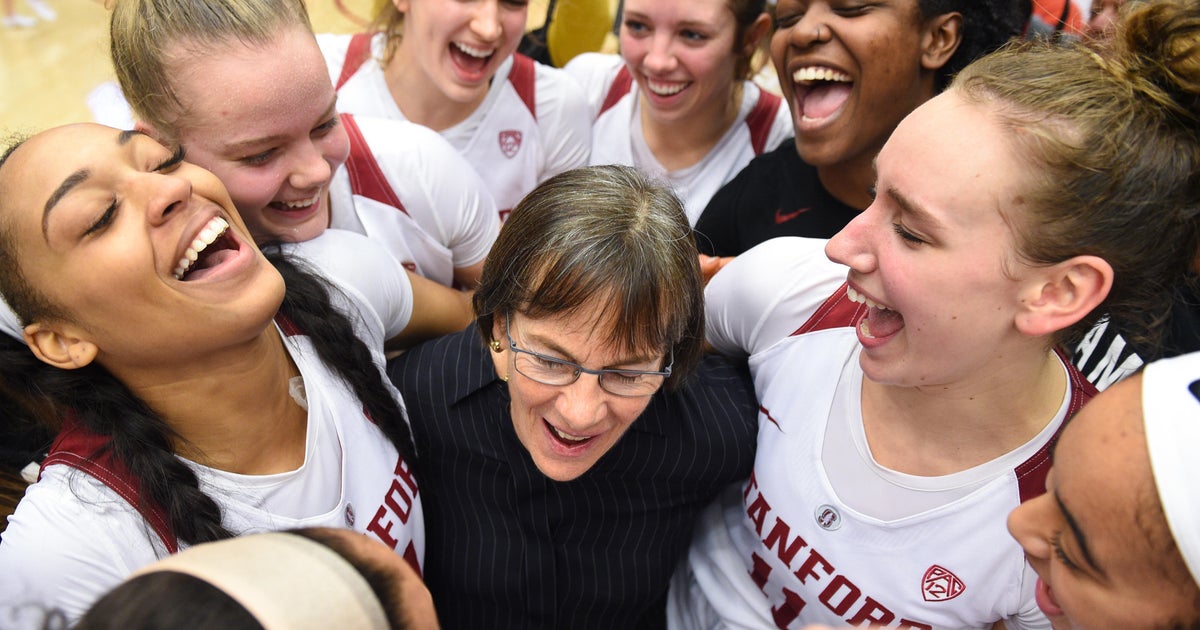 Title IX pioneers reflect on law's 50th anniversary
CBSN
Thursday marks the 50th anniversary of Title IX, the landmark law that pushed for equal opportunities for women in the classroom and on the field. Title IX prohibits sex-based discrimination in education programs or activities that are federally funded, which allowed women access to opportunities that had previously been unavailable.
"When Title IX was passed in 1972 at the college level, about 0 to 2% of budgets at colleges across the country were being spent on women's sport — so basically, nothing," Dr. Amy Wilson, director of inclusion for the NCAA, told CBS News. "Less than 30,000 women were playing college sports when Title IX was passed. We now have over 220,000."
Wilson also highlighted the role the legislation played in granting women more educational opportunities.
More Related News
In a handwritten letter from Brittney Griner that was delivered to the White House on Monday, the WNBA player wrote how terrified she is that she may be imprisoned in Russia "forever."
Six people were killed when a gunman opened fire at a Fourth of July parade in Highland Park, Illinois, and more than two dozen people were taken to area hospitals with injuries, officials said. Some of the victims, including at least one child, were in critical condition when they were transported from the scene, Highland Park Fire Chief Joe Schrage told reporters.
Spanish police said Monday they had seized three underwater drones capable of transporting large quantities of drugs from Morocco to Spain and broken up a gang suspected of manufacturing them.
An 11-year old boy in Indiana died from serious injuries sustained during a "fireworks incident," authorities said Monday.
The rent has come due for America's small businesses and at a very inopportune time.
The teenager who survived a shark attack last week near Tallahassee, Florida, now faces an upcoming surgery to amputate one of her legs.
Amber Heard's lawyers have asked a judge to throw out the $10.35 million verdict against her in the defamation case filed by ex-husband Johnny Depp, arguing that the verdict was not supported by the evidence and that one of the jurors may not have been properly vetted by the court.
Gov. Gavin Newsom is running for reelection in California, but his latest television ad is airing in Florida.
Frankfurter-munching phenom Joey "Jaws" Chestnut gobbled his way to a 15th win Monday at the Nathan's Famous Fourth of July hot dog eating contest, powering down 63 hot dogs and buns at the annual exhibition of excess.
Police are responding to reports of a shooting at a Fourth of July parade north of Chicago in Highland Park, Illinois. The Lake County Sheriff's Office said on Twitter it was responding to the shooting.
Mobsters who end up sleeping with the fishes are usually never seen again.